How To Scrobble Spotify with Last.fm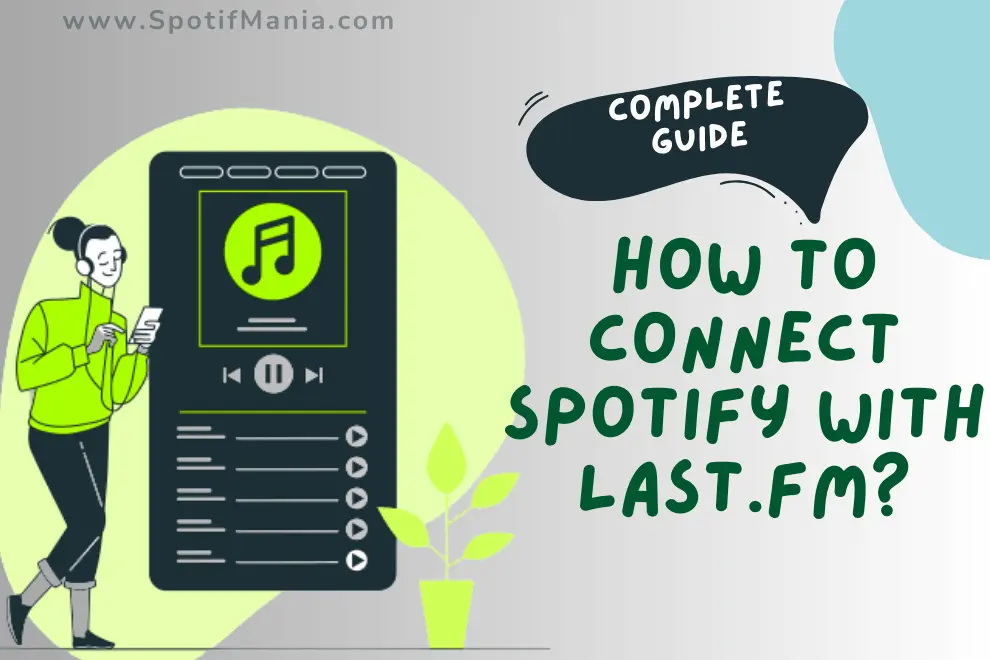 Do you consider yourself a music lover who appreciates exploring Spotify for new tracks? Do you wish to maintain a record of your musical tastes and share them with others? If so, you may want to check out our guide on How to Scrobble Spotify with last.fm. Scrobbling is a feature on the music discovery and social networking service last.fm that allows users to record and share the music they listen to with their friends. Scrobbling your Spotify music to last.fm is as easy as a few clicks, opening up a whole new world of music.
Scrobbling has become increasingly popular as a tool for music lovers to keep track of what they listen to and find similar artists. You can easily keep track of the songs you listen to on Spotify and share them with your followers by using last.fm scrobbling tool. If you scrobble, you can get suggestions for new music that fits your taste. So, scrobbling Spotify with last.fm is a must if you want to get the most out of Spotify and discover new music.
What Is Scrobbling?
Scrobbling is the practice of keeping a record of the songs you hear on multiple devices and services, such as music streaming sites, media players, and radio apps. Music recommendations, charts, and statistics tailored to your tastes are generated from the scrobbled data.
Scrobbling is widely used by music lovers who want to maintain tabs on their preferred bands, find new ones to check out, and compare and discuss their listening habits with others who share similar interests. With the scrobbling tools available on services like last.fm, Spotify, and Apple Music, users may keep track of the music they listen to and get suggestions tailored to their tastes. User can also check the Spotify Last fm Stats.
Scrobbling, at its core, is a method of enhancing and customizing one's musical listening experience through the application of data analytics and AI. You can meet other people who share your love of good music, learn about new bands, and experiment with new styles.
How to Scrobble Spotify with last.fm
Step 1: Log in to your Last.fm account or create one.
Having a Last.fm account is a prerequisite for scrobbling your Spotify activity to Last.fm. If you don't already have a Last.fm account, you can easily make one. Addition to your email address, it only need a username and password from you.
Step 2: Go to the "Applications" Section of your Last.fm Account
After signing into Last.fm, Click on the toggle menu in the Left Corner. In the menu find the setting and then find the Applications in the tabs
Step 3: Click "Spotify Scrobbling" to link accounts.
After you find the Spotify Scrobbling option, select it to begin the linking procedure.
Step 4: After linking your accounts, Last.fm will scrobble Spotify tracks.
Congratulations! Now that you're Spotify and Last.fm accounts are connected, Spotify's music will be automatically scrobbled on Last.fm as you listen. You can forget about manually keeping track of your listening history thanks to Spotify's seamless syncing with Last.fm.
The scrobbling process on Last.fm differs slightly from that of Spotify. You must listen to a song for at least 240 seconds (or 50% of the song) before Last.fm will scrobble it (whichever comes first). Because of this, scrobbling a lengthy tune or podcast to Last.fm could take a while. Scrobbling also requires an active internet connection and a valid Spotify and Last.fm account.
The Benefits of Scrobbling Spotify to Last.fm
Track your listening
Scrobbling is a way to organize your Spotify listening habits, such as the frequency with which you listen to individual songs or artists. Your music preferences are recorded in your Last.fm profile so you can observe any changes over time. This might be helpful for tracking your musical tastes over time, identifying patterns in your listening behavior, and constructing themed playlists.
·      Find new music
Scrobbling data is used by Last.fm to make personalized music recommendations to users. The more you use Last.fm and scrobble your music, the more relevant your recommendations will be. The algorithm used by Last.fm to make music recommendations considers things like the kind of music you listen to, the artists you favor, and the most recently played tracks. This can lead you to previously undiscovered music or musicians.
Meet other music fans
With Last.fm, music fans can find others who share their likes. You can find new music to enjoy and share with others by following other users or by joining groups based on your preferred genres or performers.
Personalized music suggestions
Scrobbling your music library to Last.fm allows you to receive recommendations tailored to your taste in music. The music you scrobble on Last.fm is used by the site's algorithm to propose other artists and songs you might like. In addition to saving you time spent searching for new music on your own, this can introduce you to music that you might not have come across otherwise.
Keep music data protected
Uploading your music library to Last.fm serves as a backup for your music collection. If you lose access to your Spotify account or decide to transfer to a different streaming service, your listening history will still be accessible to you. If you use Last.fm to keep track of the songs you've heard, you can access that information from any of your connected devices and even share it with friends. In addition, you can export your music data from Last.fm to a number of different formats, which can be helpful if you want to do in-depth analysis of your listening habits.
How to Disconnect Last.fm from Spotify?
To disconnect Last.fm from Spotify, follow these steps:
Visit the Last.fm website and log in to your account.
Click on your profile picture or username in the top-right corner of the page, and select "Settings" from the dropdown menu.
click on the "Applications" tab in the left
search for the "Spotify Scrobbling" section or find the Spotify application in the list of connected applications.
Click the "Disconnect" or "Revoke Access" button next to the Spotify application. This will disconnect your Last.fm account from your Spotify account and stop scrobbling your listening data.
Does Spotify Scrobbling Have Drawbacks?
Scrobbling Spotify to Last.fm has numerous possible advantages, but there are also some drawbacks to think about:
Privacy concerns:
Scrobbling your music to Last.fm is a form of data exchange with a third party. Some users may be apprehensive to share their music preferences with a third-party site, even though Last.fm has privacy regulations and security procedures in place to secure user data.
Incorrect scrobbling:
Scrobbling uses Spotify's native application programming interface to record how often you play each song. However there are times when Spotify's API won't properly scrobble your tunes. Your scrobbles may not be properly captured if you listen to music without an internet connection or in locations with low connectivity. Some users may also discover that they are unable to scrobble specific songs or artists, leading to inaccurate or missing information on their Last.fm profiles.
Last.fm's limitations:
It's possible that Last.fm's music recommendation algorithm, while useful for finding new music, isn't always reliable. Your listening history and favorite artists are taken into account when Last.fm makes its suggestions based on the scrobbling data you provide. It's possible that some listeners will dislike Last.fm's recommendations since they don't reflect their personal musical interests.
Other scrobbling services may conflict:
There could be discrepancies in your scrobbling data if you utilize more than one scrobbling service to keep track of your music listening habits. For example, if you scrobble your music to both Last.fm and another service, you may find that some scrobbles are duplicated or absent.
Availability of the Service:
Since Last.fm is a third-party service, it is responsible for its own network maintenance. This means that the service may be down or unavailable at times, rendering you unable to scrobble your music or access your scrobbling data.
Last.fm Alternatives for Scrobbling Spotify
There are a number of competitors to Last.fm that provide the same features and functionality, despite the fact that Last.fm is one of the most popular platforms for scrobbling music from Spotify. Here are some potential solutions:
FAQs:
Conclusion
Scrobbling Spotify with Last.fm has many uses for music enthusiasts, including better recommendations and insights into one's musical tastes. While scrobbling has its drawbacks, such as the requirement for a constant internet connection and the possibility of mistakes in offline scrobbling, there are other alternatives that provide the same or similar functionality and capabilities. While deciding on a scrobbling service, it is ultimately up to the customer to weigh their own personal preferences and needs against the available alternatives