What Does "E" Mean on Spotify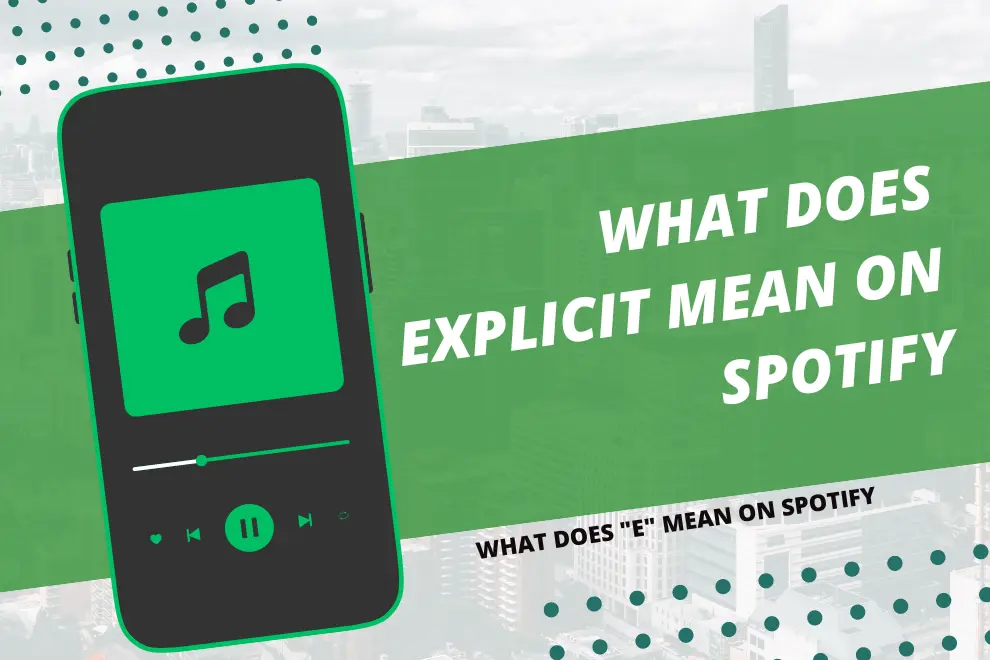 When you use Spotify, you'll notice that some videos and songs have an "E" next to them. This will make you wonder what "E" means on Spotify. We are here to try to give you a complete answer and details about the word " E" in Spotify. Read on to learn more and get the answer of question "What Does Explicit Mean on Spotify?" , whether you're a parent trying to keep an eye on your child's music listening or just want to know how the service handles explicit material.
What Does Explicit(e) Mean on Spotify?
Instant Answer:
Explicit content refers to media that may be deemed inappropriate for some audiences due to the presence of sexual references, violence, or other features. This could include songs with explicit lyrics, violent or sexual imagery, or themes. Spotify listeners can easily identify songs with potentially offensive lyrics by looking for the "E" symbol.
What does Spotify "E" symbol meaning?
An "E" next to the song or album name signifies "Explicit" content on Spotify. Because to the presence of mature themes or language, the song or album in question may not be appropriate for all listeners. Spotify marks songs and albums with a symbol "E" to indicate the presence of explicit content. Spotify also allows you to filter off adult content so that it does not appear in user-created playlists or search results.
What Does the "E" Beside a Song Mean in Spotify, Apple, Tidal & other Music ?
On the digital entertainment platform , the letter "E" means "Explicit." This symbol indicates that the song or album in concern includes explicit content.
Spotify is not alone in its use of the "E" symbol. Labeling explicit songs is standard practice in the music business. Apple Music and Tidal are just two of several music streaming services that employ an "E" sign to indicate adult material.
The "E" mark on Spotify is useful since it lets parents control the music their children can access. Spotify has a feature where parents can restrict their children's access to mature content and keep away from Spotify explicit content. This way, they may restrict content from kids and give music intake to something suitable for their age and maturity level.
Things To Consider
Remember that not all tracks containing explicit content will be labeled with an "E" on Spotify. Artists and record labels cannot mark songs or albums with explicit content. The onus is on the listener to exercise judgment in choosing such situations.
FAQs:
Conclusion:
Spotify's "E" rating denotes songs or albums with adult themes or language that may not be appropriate for younger listeners. Spotify uses this label to give users context about a track or album before they play it. Spotify's filtering options make it easy to tailor the service to an individual's tastes and requirements, including removing explicit songs. Even though not all songs or albums on Spotify contain explicit content, the "E" designation allows for this openness and control over what users listen to.