Spotify Instafest App: How to Get Spotify Festival Lineup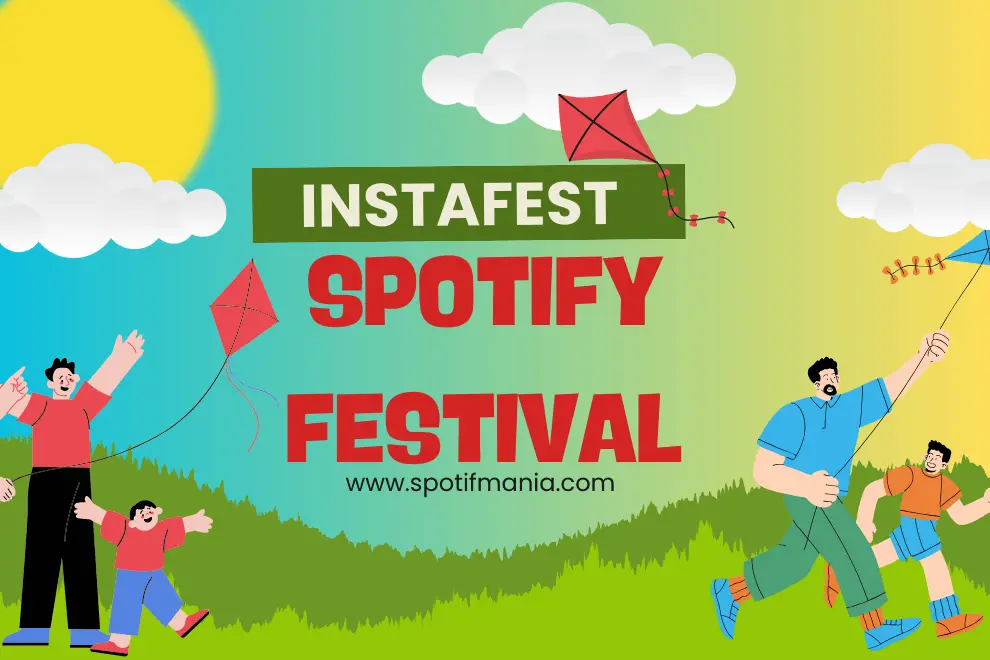 Spotify doesn't just sing its own tune, it also melds with other third-party platforms. By anchoring their accounts with these third party platforms, audiophiles can unlock a treasure trove of melodic choices. For example, there are certain websites which allow users to wear their DJ hats and cook up their listening habits in a way that can be shared across social media. Apps like Favourite Music Guru, discover quickly, musicscape and Spotify obscurity serve the same thing. Similarly, there is another app called Instafest which turns your favorite Spotify artists into a lineup that feels like you're at a music festival.
What is Spotify Instafest
If you've been active on social media, you must have noticed images from Spotify Instafest making the rounds. Spotify Instafest is like receiving a special invitation featuring your top-played artists. It's a dream come true for music enthusiasts, where your favorite bands take center stage at a three-day festival.
Anshay Saboo, a student at the University of Southern California, developed this innovative graphic generator. This lineup features a compilation of 36 artists that you've listened to the most. Over the course of the three-day festival, the top three artists from your list will take the spotlight as headliners for each day. It's a creative approach to visualizing your music preferences in a festival-themed context.
Do you Know?
In addition to Instafest on Spotify, several other platforms also harness the power of Spotify's APIs to analyze your music history, offering stunning representations of your favorite artists and tracks. Here are a few notable ones to explore
How to Create Instafest?
This can be done without having to download the Instafest app. Here's a step-by-step process for generating your own Dream Spotify Instafest festival lineup:
Step 1: Accessing the Instafest Website
Commence your journey by accessing the official Instafest website. This initial step is crucial for unlocking a personalized festival experience based on your music preferences. you can acess spotify festival generator site by direct visiting on any browser or by searching it on any search engine.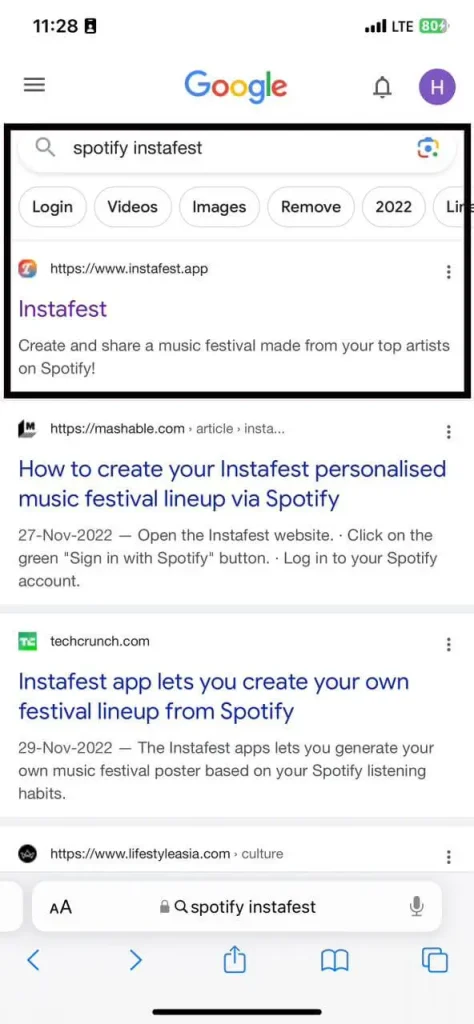 Step 2: Initiating the Spotify Sign-In:
Navigate to the website's interface and identify the prominent "Sign in with Spotify" button, prominently highlighted in a vibrant green hue. Click on this button to initiate the authentication process.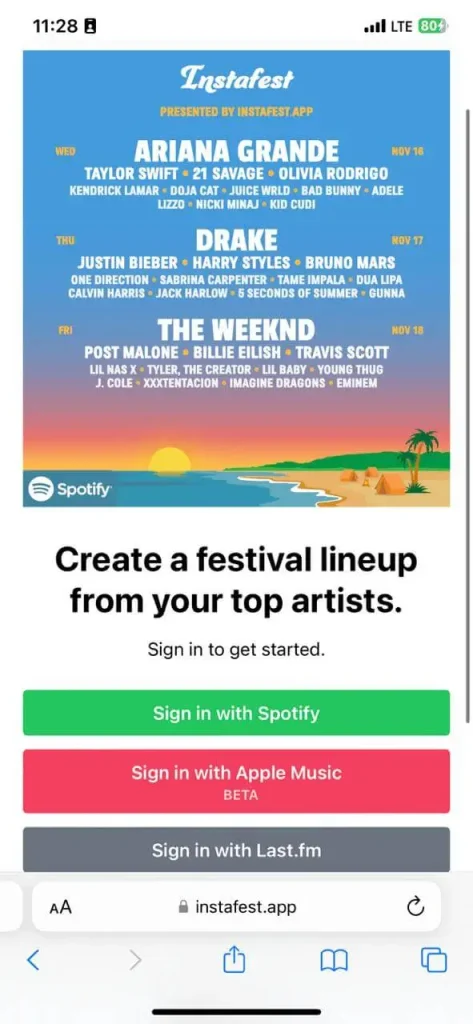 Step 3: Logging In with Spotify:
In this step, you'll be prompted to log in using your Spotify account credentials. Ensure you provide accurate and secure login information to proceed seamlessly.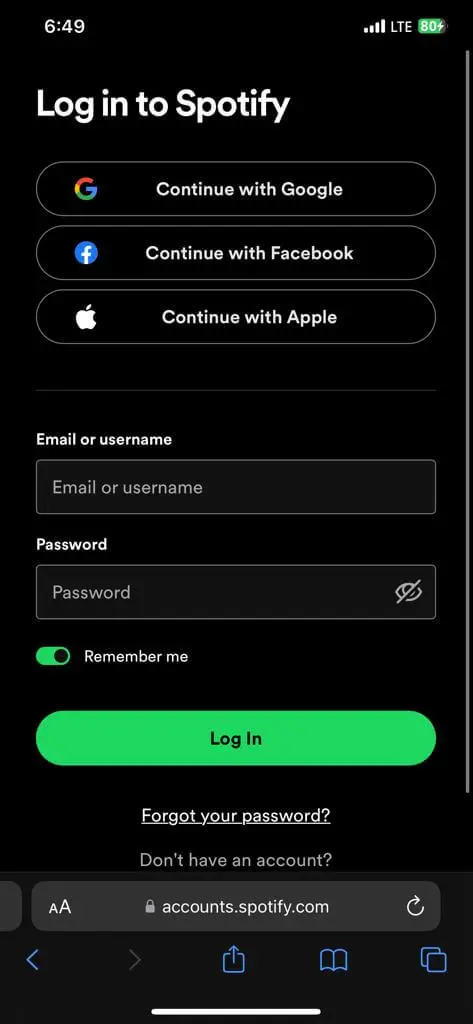 Step 4: Granting Authorization:
Upon successfully logging in, you will be asked to grant authorization to Instafest. This permission allows Instafest to curate a festival lineup tailored to your musical preferences. It's an essential step for creating a personalized festival experience.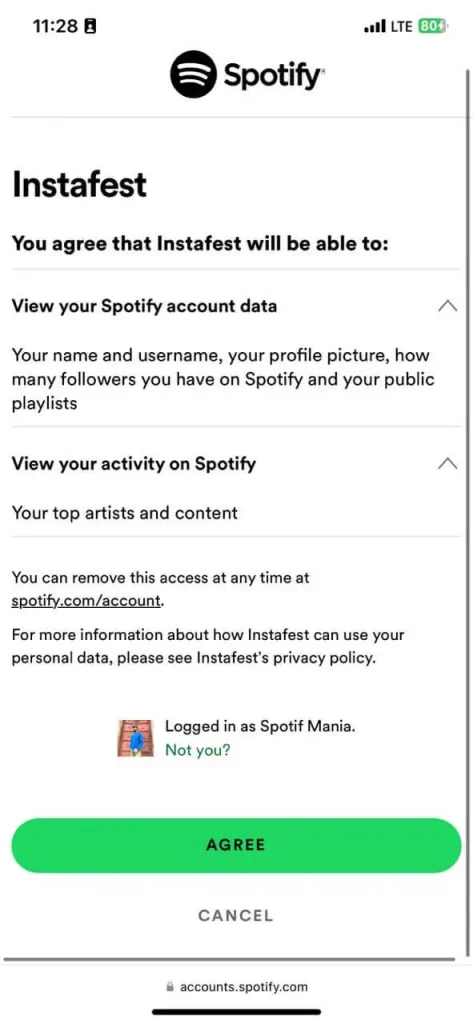 Step 5: Personalized Lineup Curation
After granting approval, Instafest's advanced algorithms will analyze your Spotify listening history from the past half-year. Using AI, Instafest curate a festival lineup featuring artists and bands that resonate with your music tastes. This step ensures that your festival experience is uniquely tailored to your musical preferences and interests.
By following This you can easily get your dream festival of Spotify.
How Spotify Instafest Festival Generator Works?
Over there, you'll be presented a trio of three main star performers, along with a bunch of other artists. Alongside, you'll get a 'Basic Score,' a numerical badge ranging from 0 to 100 that shows the uniqueness of your musical palate (a modest score indicating more offbeat artists, whereas a high score hints at a fondness for more popular artists).Well, All the listeners don't agree that every niche artist should give a lower rating.
In the settings menu beneath the festival title, select the option 'Display my Basic Score.' Your score will then appear at the lower right of the poster, encircled by a green marker. It will be labelled as he 'Niche' or 'Popular', which is the score's value. Keep in mind, altering the duration of your Spotify listening history will impact your Instafest Basic Score.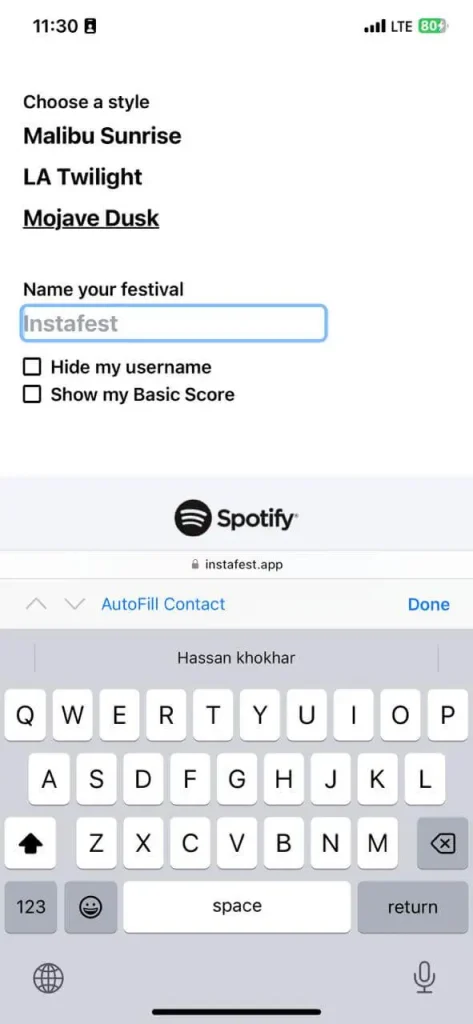 Customization of Spotify Instafest Poster
If you are not satisfied with the outcome of the poster, there are several alternatives available to further customize it according to your preferences.
Customization of Time Duration
The initial customization available to users involves the selection of the time span for their listening history. This choice includes the past four weeks, the preceding six months, or all time listening history. Selection for the first two alternatives could lead to a limited lineup, but if we will choose 'All-time' option, it will yield a more comprehensive festival result. The dates and days listed match up with the current date. This means that if you're checking out a poster on, let's say, September 20, the festival dates you'll see are September 20th, September 21st, and September 22nd.
Style Customization
Regarding style you'll get three choices
Malibu Sunrise,
LA Twilight,
Mojave Dusk.
The first option treats you to a beach backdrop with the sun on the rise. The second one paints the picture of LA's nighttime skyline. The third choice captures a desert scene as the sun takes its leave.
As evident from the images shared, I've attended three different types of Spotify festivals, and they have all received an impressive aggregate score of 76. Among these events, 'LA Twilight' stands out as my personal favorite. Its captivating blend of colors, enhanced by the mesmerizing presence of the moon, creates a truly enchanting and memorable experience.
Customization of Festival Name
When you start off with Instafest, it automatically takes your first name from your Spotify account and ads 'fest' to create a unique festival name. But you can make it your own by customizing it with whatever you like, or you can even leave it blank if you prefer. I choose to make my festival name synonymous with my website, a platform dedicated to delivering information to fellow Spotify music lovers, a testament to my passion for sharing musical insights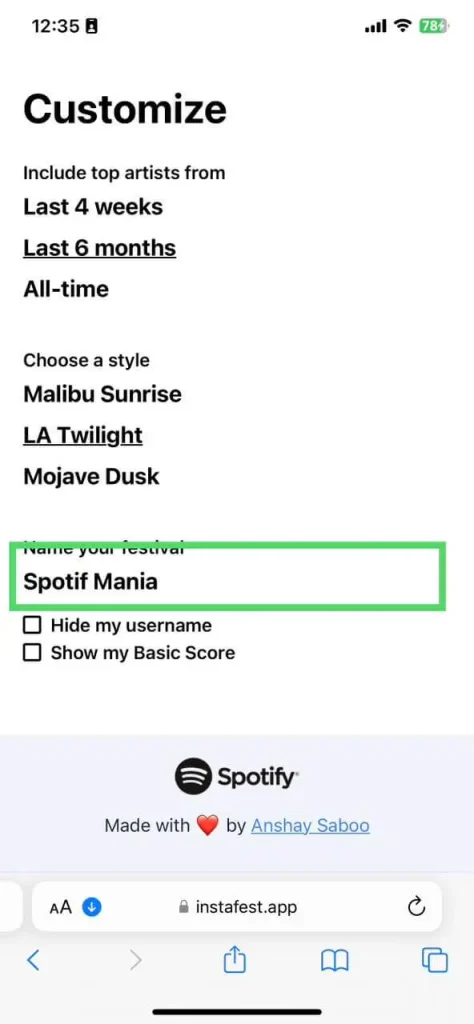 Sharing On Social Media
After customization, when you become fully satisfied, you can download or share this lineup on different social media platforms. If you're using the app on a computer, 'Download' will save the image. However, if you're on a smartphone and want to save the image to your camera roll; select 'Share' and then click 'Save Image.' After that, you can decide how you'd like to share the graphic, whether it's by sending it directly to someone via text or sharing it on your favorite social media platform.
Can I Use Instafest App on Apple Music?
excitement doesn't end here! Instafest has just introduced a beta version that's custom-made for Apple Music enthusiasts, ensuring that it's now even more user-friendly and captivating for a wider range of music lovers. Keep an eye out for further developments and exciting new features coming from this remarkable project!
Saboo, the innovative mind behind Instafest, is harboring some ambitious plans. He envisions a future where Instafest seamlessly incorporates music streaming services like YouTube Music, Deezer, and Amazon Music into its framework. However, he's also a realist, cautioning that this process won't be a quick fix. Integrating these services can be quite intricate, especially when dealing with platforms that don't offer the same user-friendly APIs as Spotify. So, while the future holds promise and excitement, it's a journey that will unfold at its own pace, unique and distinct from the rest.
FAQs:
Conclusion
Spotify's integration with instafest and other third-party platforms empower music lovers to curate and share their musical preferences and creativity on social media, enhancing the overall music discovery experience.