Spotify AI DJ-Where to find and how to use it?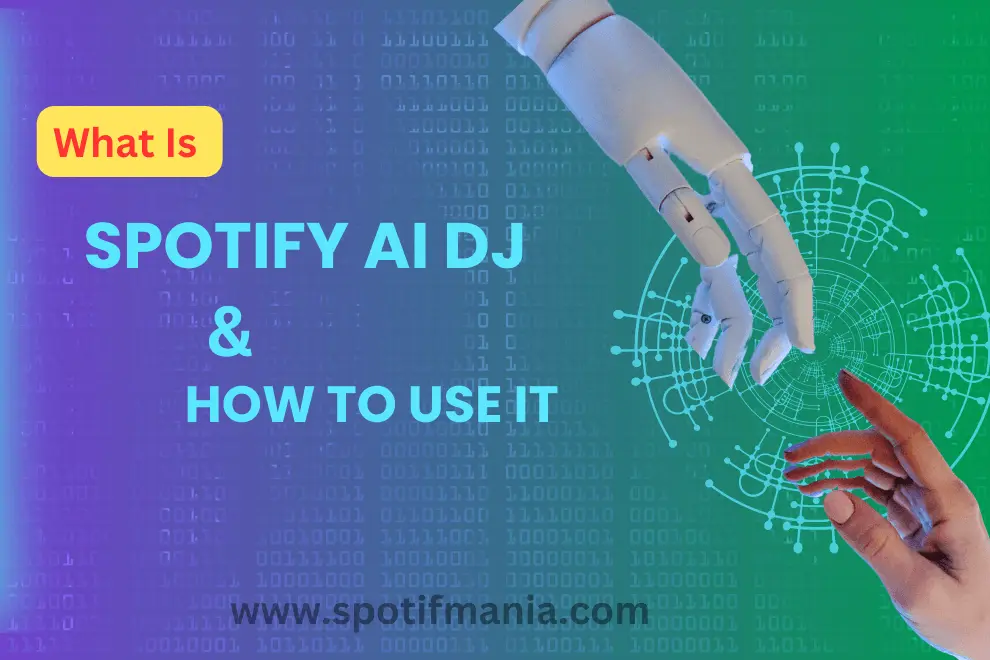 In the age of digital streaming platforms, music has become an integral part of our lives. With millions of songs available at our fingertips, finding the perfect playlist or discovering new music can sometimes feel like a daunting task. However, Spotify, one of the leading music streaming services, has leveraged the power of artificial intelligence (AI) to enhance the music discovery experience for its users. One of their remarkable AI-driven innovations is the Spotify AI DJ, a feature that is revolutionizing music planning or organization. Let's dive deep into the details of this particular Spotify feature:
What is Spotify AI DJ?
Spotify AI DJ is an advanced technology developed by Spotify's team of engineers and data scientists. It utilizes AI algorithms to curate personalized playlists based on users' musical preferences, listening history, and behavior patterns. By analyzing vast amounts of data, including user-generated playlists, song metadata, and user interactions, Spotify AI DJ can intelligently recommend songs and create tailor-made playlists that suit individual tastes and moods. It is currently available on only mobile app but you can use AI DJ on desktop by transferring via Spotify connect.
How does Spotify AI DJ work?
Spotify collects user data, extracts musical features, and uses collaborative filtering and natural language processing to provide personalized song recommendations. The system continuously learns and adapts based on user interactions and feedback to improve accuracy. Here is the steps in details how Spotify AI DJ algorithm works:
Data Collection:
Spotify AI gathers an extensive amount of data from its users, including their listening habits, song ratings, and playlist creations. This data provides valuable insights into individual musical preferences.
Feature Extraction:
The AI algorithms extract various musical features from the songs in Spotify's vast music library. These features include tempo, genres, instrumentation, and even emotional characteristics.
Filtration:
Spotify AI DJ utilizes collaborative filtering techniques to identify patterns and similarities between users. By analyzing the listening habits and preferences of millions of users, the AI system can identify users with similar tastes and make accurate song recommendations.
Natural Language Processing:
Spotify AI DJ also employs natural language processing techniques to understand the context and mood associated with user-generated playlists or song descriptions. This helps the system generate more contextually relevant recommendations.
Continuous Learning:
The AI system continuously learns and adapts based on user interactions, feedback, and explicit preferences. As users interact with the recommendations and provide feedback, Spotify AI DJ refines its algorithms to provide increasingly accurate and personalized suggestions.
How to get Spotify AI DJ?
If you are a Spotify freemium user looking to get Spotify AI DJ Mode then you must upgrade your account to Spotify Premium. This recently introduced AI DJ feature is only limited to premium users. The cost to upgrade to Spotify Premium is $9.99, once you have upgraded, users can easily access this feature. Make sure you are using the latest Spotify version to access Spotify AI DJ.
To access Spotify AI DJ, it's important to be located in a country where Spotify is currently available, such as the United States, Canada, the UK, and Ireland. In case you're not located in one of these countries, you have the option to modify your location within the Spotify settings to gain access to Spotify AI DJ Mode.
How to Use Spotify Ai Dj ?
Drawing upon a deep understanding of musical style, genre, tempo, and mood, the AI DJ feature carefully constructs playlists that maintain a cohesive and engaging listening experience. It expertly balances your desire for exploration and discovery with the comfort of familiarity, ensuring that each track aligns with your musical preferences.
Using AI DJ on Spotify APP is a straightforward process. Here's a step-by-step guide on how to utilize this feature: Follow the Steps if you want to finding; How to use Spotify AI DJ:
Open your Spotify application and head over to the home tab.
Navigate Music and tap on it.
Locate AI DJ (the icon will be greeting you with a good morning/evening text).
Tap on the plus (+) icon.
Now the AI DJ will be available in your library and you can easily access it from there.
You can also change the genre, artist, and mood if you don't want to listen to what AI DJ is playing.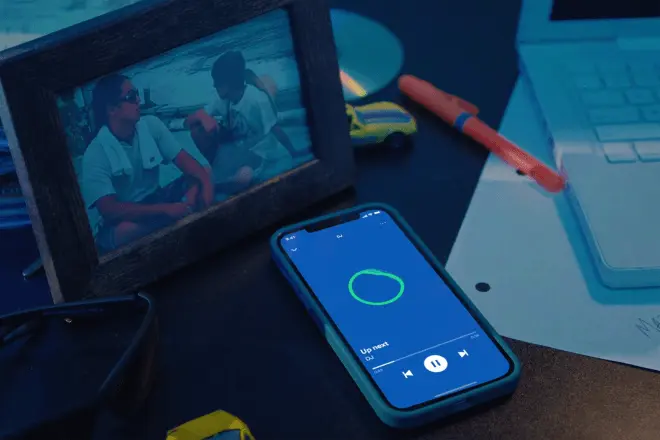 who is the Person Behind the Spotify DJ Voice?
The vocal persona that serves as the AI DJ on Spotify takes inspiration from the voice characteristics of Xavier Jernigan(aka Voice of Spotify), the former chief of cultural collaboration at Spotify.
This intriguing auditory identity is synthesized using advanced AI technology. The content it delivers is the result of a complex blend of contributions from an eclectic group of experts. This collective includes connoisseurs of music and culture, data analysts with a deep understanding of audience preferences, and creative scriptwriters who craft engaging narratives.
This team effort ensures the AI DJ's words resonate with listeners, offer cultural insight, and make the Spotify experience all the more enriching. The AI DJ is not just a technological marvel, but a sophisticated orchestration of art, culture, and advanced data-driven analytics.
Spotify AI DJ not showing up: How to fix it?
Many Spotify users might encounter the issue if Spotify AI DJ not showing up on their application. There are some reasons why it could happen.
My Personal experience & Opinion with Spotify AI DJ :
During the busy hours, selecting the soundtracks and making a playlist was the hardest thing for me. I chose Spotify AI DJ to enjoy seamless and smooth music without the tension of changing the songs again and again.
Although I like the AI DJ up to an extent, there are many things that need improvement. Also, you get experienced and the DJ understands the algorithm over a period of time, so the more you use it, the more it gets good with your choice. I felt the following drawbacks that may be overcome by Spotify officials in future versions.
Lack of Customization
AI DJ records your data in terms of timing, songs, and the type of tracks you listen to. Based on its collected data, it works for you and you have no choice but to select some tracks or give it an input. It takes data from your account as per your listening habits and makes a list. So if there is a customization option available, the AI DJ would work better.
No Offline Support
What I observed is, DJ only works when you are online and have already interacted with the songs that it plays. It does not work offline so you either need to be connected all the time or use cellular data.
AI DJ and Future Endeavors
Despite the fact AI DJ needs an improvement in its algorithm, customization, and certain features that could make the user experience much better, it is a great initiative of Spotify. What I see is a revolutionary step to bring artificial intelligence into the music industry.
In the near future, musicians will use AI in their work to enhance their productivity and facilitate users in a much better way.
FAQs:
Conclusion
Spotify has recently introduced an AI DJ feature for its users. This feature helps users in playing songs depending on their playing history, taste, and mood. Since everyone is turning to AI these days to make things easier for people, Spotify experimented with it too, and without any doubt, this feature is fairly helpful. This feature is only launched in four countries for now but with the wide popularity it is gaining, there is no doubt of it being launched in other countries as well.