Spotify AI DJ Desktop : How to Use AI DJ of Spotify on Desktop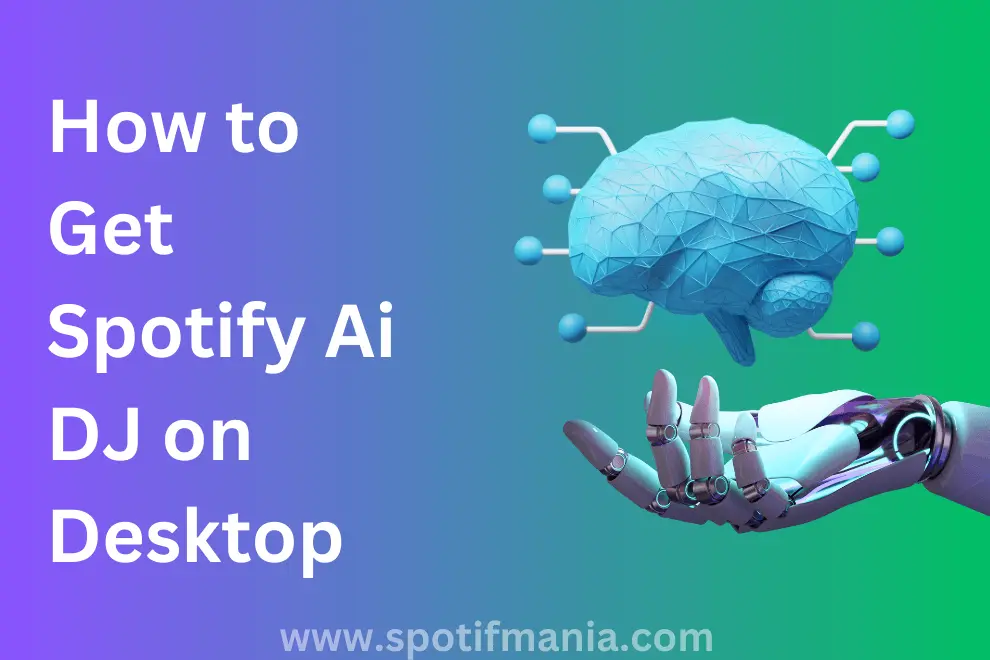 Spotify has now taken its creativity a step further by introducing the AI DJ function, which is aimed to improve your music listening experience on desktop and mobile. In this post, we'll look into Spotify AI DJ Desktop, its capabilities, and my personal experience with it.
A ground-breaking feature of Spotify called AI DJ personalized music selection for users using machine learning (ML) and artificial intelligence (AI). To create personalized playlists, it examines user preferences, listening patterns, and contextual information. Users may now find new songs and artists that suit their individual likes thanks to this AI-driven approach, which improves the music streaming experience. Additionally, it offers chances for indie artists to be seen by a larger audience. Spotify AI DJ continuously improves recommendations and fosters music discovery while gradually adapting to user tastes. The music streaming industry is projected to undergo a transformation as a result of Spotify AI DJ's expected further technological development.
What is Spotify AI DJ Desktop?
Spotify AI DJ Desktop is a brand-new service that utilizes artificial intelligence to build personalized playlists based on your music tastes. Spotify DJ is an AI-powered music curation service that employs a DJ-like voice to mimic the sound of a radio station and is based on your listening preferences. It blends machine learning algorithms and human curation to create the ideal music playlist for every occasion. This revolutionary technology puts professional DJ skills directly at your fingertips, allowing you to enjoy a smooth and entertaining musical journey.
How To Access Spotify AI DJ On Your Computer?
Spotify has quickly become a favorite medium for music fans, putting a massive library of tunes at our fingers. While Spotify's AI DJ functionality isn't yet accessible as a separate function in the desktop client, you can still listen to it through your computer or PC speakers or headphones. We'll walk you through the steps of casting Spotify AI DJ from your phone to your desktop or MacOS using Spotify Connect in this article.
Step-By-Step Instructions: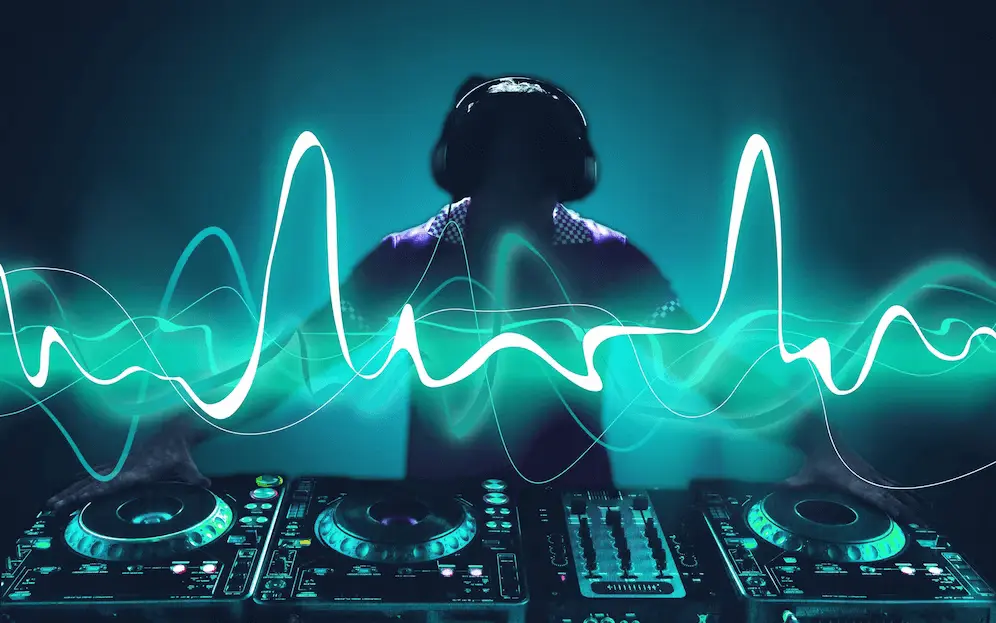 How To Use Spotify AI DJ Desktop
These easy instructions will show you how to use Spotify AI DJ Desktop.
Make sure your desktop computer is running the most recent version of the Spotify app by updating your app. By going to the Spotify website or your app store, you may check for updates.
On your Windows or MacOS PC, launch the Spotify app and select the "Music" tab at the top of the window. This will direct you to the app's music section.
Locate the DJ card. You'll see a huge blue box with a greeting and a dancing green emblem once you enter the "Music" area. The Spotify AI DJ card is represented by this.
Just click the play button on the DJ card to start using Spotify AI DJ. By doing so, the AI DJ feature will be activated, and begin creating customized playlists based on your tastes.
As Spotify AI DJ begins to play music, you can listen to the suggested tunes and performers that suit your tastes. To provide the AI algorithm input and aid in better understanding your preferences, you can skip or save tracks.
What To Do If You Can't Find Spotify AI DJ Desktop?
Here are some troubleshooting steps in order to find Spotify DJ on desktop.
1. Update Spotify: Make sure Spotify is installed on your computer in the most recent version. Look under your profile image on Spotify or in your app store for any upgrades.
2. Check Your Premium Subscription: Make sure you have an active premium subscription for Spotify. You can enjoy the benefits of premium user at discounted price if your are student.
3. Availability in Your Region: It should be taken into account that the US, Canada, UK, and Ireland now provide Spotify AI DJ. There's a chance that it's not available in other areas.
4. Enable AI DJ: To make sure the feature is turned on, access your account settings, go to the "Playback" section, and turn on the "AI DJ" option.
5. Refresh Account Settings: To update your account settings and grant access to new features, log out of your Spotify account and back in again.
Personal Experience:
As a music enthusiast, I was interested when I first learned about Spotify AI DJ Desktop. I decided to give it a shot and was pleasantly delighted with the outcome. The AI DJ's personalized playlists were spot on, reflecting my broad musical tastes.
The flawless merging of tunes was what really impressed me. The flawless transition from one tune to the next created a mesmerizing musical experience for me. It was as if I had my own personal DJ selecting the ideal mix for my mood and interests.
Another bonus was the clever music selections. The AI DJ not only recognized my favorite genres but also presented me with new artists and tunes that I would not have discovered otherwise. It gave my music-listening experience a sense of surprise and discovery.
FAQs:
Conclusion
Finally, Spotify AI DJ is a game changer that improves your music experience. It's like having your own DJ at your fingertips, with personalized playlists, seamless song transitions, and intelligent recommendations. Spotify AI DJ provides something for everyone, whether you want to relive old favorites or discover new music. So, get ready to groove to the rhythms and let Spotify AI DJ's magic enrich your musical adventure. Try it out now for a customized and immersive music experience like no other!