How to get Spotify premium student Discount ?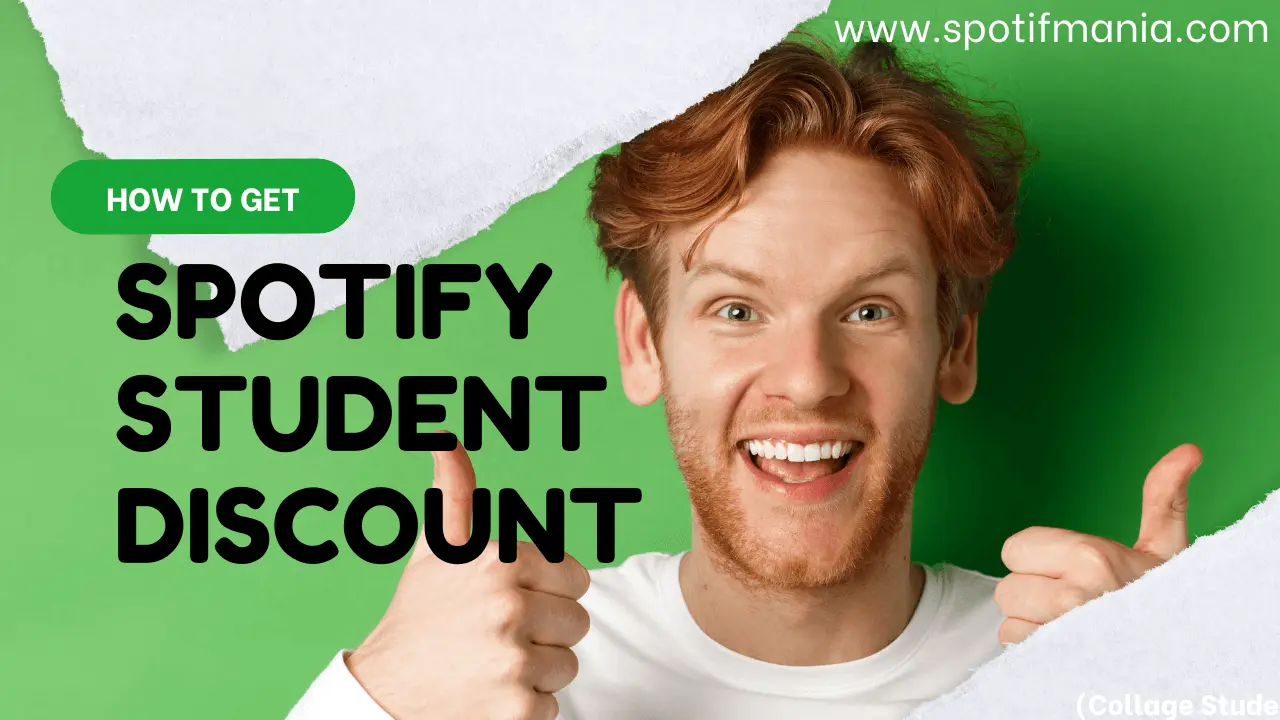 Are you a student who loves to stream music and podcasts but gets tired of ads interrupting your listening experience? And you want to know how to get Spotify premium students? With Spotify Premium for Students, you can enjoy uninterrupted streaming of millions of songs and podcasts without ads.
As a student, you will get a discount on the monthly subscription price.  Moreover, you will save money and have access to exclusive features like offline playback, high-quality audio streaming, and the ability to skip tracks an unlimited number of times. So, now sign up for Spotify Premium for Students and take your music and podcast.
How to get Spotify premium student account?
Spotify offers a student discount for its premium subscription, allowing students to enjoy all the benefits of the premium version at a reduced price.
Here it is important to know how to get a Spotify premium student account because I also use Spotify premium students, but I needed help in signing up. Here, I share authentic information about signing in.
Visit the Spotify Student page and go to "Get started."
To create a new account and enter required information e.g. your name, date of birth, name of your school etc.
Verify student status by giving your academic email address.
Go to the payment page for payment and complete the subscription.
Once you have subscribed, you can enjoy all the benefits of Spotify Premium at a discounted rate, including ad-free listening, unlimited skips, high-quality audio, and personalized playlists.
You can Get your Student discount by entering these Payment method:
Credit card
Debit card
PayPal
G Pay
Pay By Mobile
You have the flexibility to modify your payment method on Spotify at any time subsequent to your initial selection. This can be done at your convenience to meet your changing preferences or needs.
Keep Your Subscription up-to-date for Spotify premium students
Once you have signed up for Spotify Premium for students, keep your subscription up-to-date to continue enjoying the benefits of Spotify Premium Student. Spotify will automatically renew your subscription each month; however, if your student status changes or you are no longer eligible for the discount, you must cancel your subscription.
Benefits of getting Spotify premium student Account
Offline listening: You can download the playlists to listen to, even when you don't have access to an internet connection.
Access to millions of songs: With Spotify Premium, you can access millions of songs, albums, and playlists from all over the world.
Exclusive content: Spotify Premium subscribers are eligible to access exclusive content, like podcasts, live sessions, etc.
Promotions and Offers: Spotify gives promotions and discounts to all users. These promotions can vary, but users can stay informed about current offers by visiting the Spotify website or following the company's company's social media accounts.
How to get Spotify Student verification
To Verify Your Student Status in Spotify follow these simple steps
To get Spotify Student verification, you must prove you are a current student. Spotify offers a discounted premium subscription for accredited college or university students.
Then Start by signing in/signing up to Spotify; then, visit the Student Discount page. Go to the drop-down menu and select your school and click on the "Submit."
To verify your email address you will receive a verification link.
After confirming your student status by clicking the link, you can activate your discounted subscription.
It's essential to note that Spotify may require you to provide proof of your student status, such as a valid student ID, to qualify for the student discount.
How to get Spotify premium student on existing accounts?
If you already have a Spotify premium account and want to switch to the student discount for premium, here's what you need to do:
Log in to your Spotify account on the website or the app.
Go to the Spotify Student page and click on "Get started'' and give all information required.
After that you will be asked to confirm that you want to change your account to the student discount.
After confirming, you will be switched to the student discount for premium.
Did you know?
When you change your Spotify premium Plan to Spotify Student your premium plan will be canceled. You will be refunded the prorated amount for the remaining time on your current subscription. 
Criteria for eligibility for Spotify's Student Discount
The requirements for Spotify's student discount are particular. There are the following requirements for the Spotify Student discount.
You must be a student of 18 years old at college or university.
A valid school email address is necessary.
You must be able to provide proof of enrollment, such as a school-issued ID or transcript.
FAQs:
Conclusion
How to get Spotify premium students is an important topic for students who want to get a Spotify premium account. Following the steps outlined above, you can sign up for the service and listen to your favourite music ad-free, offline, and in high-quality audio. 

Just remember to keep your subscription up-to-date and enjoy the exclusive content that comes with it. Spotify Premium for students is a great way to save money on your music streaming service while still enjoying all the benefits of Spotify Premium.