Spotify Pie : How to Get your Spotify Pie 🌈🎶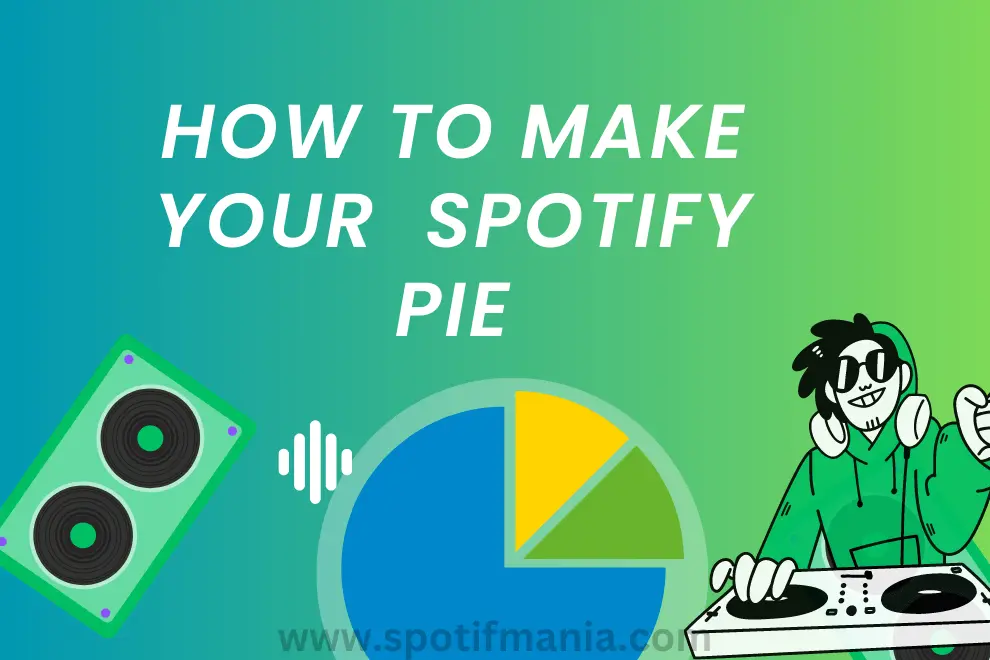 In the digital age of music streaming, the blend of art and data has offered unique ways to engage with our musical inclinations. Among these, Spotify Pie by Darren Haung from the University of California offers an amazing kaleidoscopic view of our musical preferences. We can use this third-party app to make a Spotify pie Chart for us without paying a dime just like Spotify iceberg. Spotify Pie loaded with amazing features and is collaborated with Git Hub for security features designed to ensure the protection of code and other sensitive information across repositories and organizations.
How Does Spotify Pie Work?
Imagine having your own personalized musical kaleidoscope with Spotify Pie. This innovative feature takes all the artists and music genres you adore, much like Spotify's zodiac affinity and judge my Spotify. Spotify Pie collect all data throw API of Spotify and weaves them into something truly delightful picture of beautifully sliced pie, where each slice is a vibrant triangle representing a different music genre that resonated with you in a particular month. It's a visually appealing way to showcase your evolving musical tastes over time.
By figuring out how much you've been tuned in to each genre, these slices become bigger or smaller accordingly. These are featuring genres accompanied by their respective colors. When a genre is clicked within the chart, you can explore the artists associated with that particular genre.
Beneath the graph you'll find a compilation of your most favored artists, prominently displayed in bold and larger font. The names of the subsequent artists are presented in a smaller font size.
Fine below the most amazing third party platforms to analyze your Spotify stats:
How to create Spotify Pie Chart?
Let's embark on a journey to craft your very own Spotify pie chart, offering a delicious slice of your musical preferences each month. Here's a step-by-step guide to help you create this personalized masterpiece: you can follow these steps on any of your device such as Iphone, android, PC desktop and MACos.
Step1: Explore Huang's Website:
Begin your adventure by heading over to Huang's website, a virtual haven designed to unveil the magic of your musical tastes. It's your portal to a creative and insightful experience.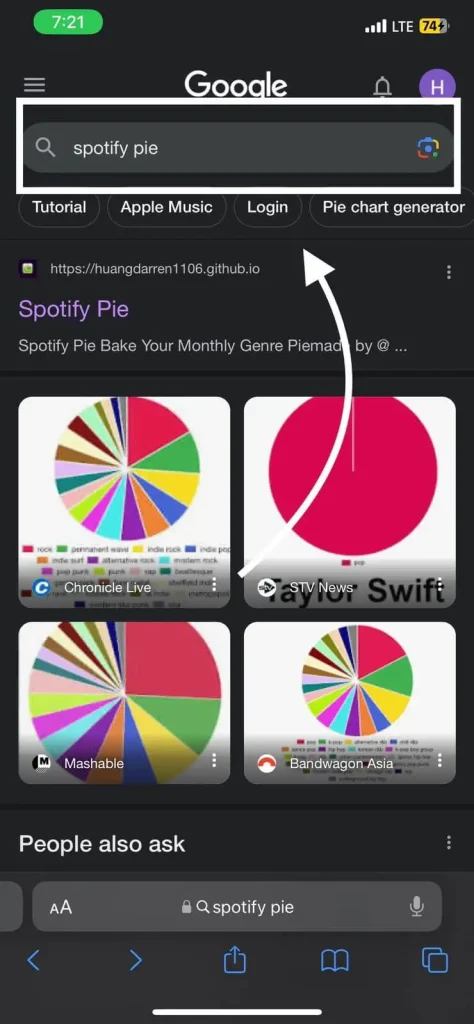 Step 2: Dive into Your Monthly Genre Pie:
Immerse yourself in the world of melodies by logging in with your cherished Spotify account. This is where the magic happens – you'll get a glimpse of your monthly musical mosaic.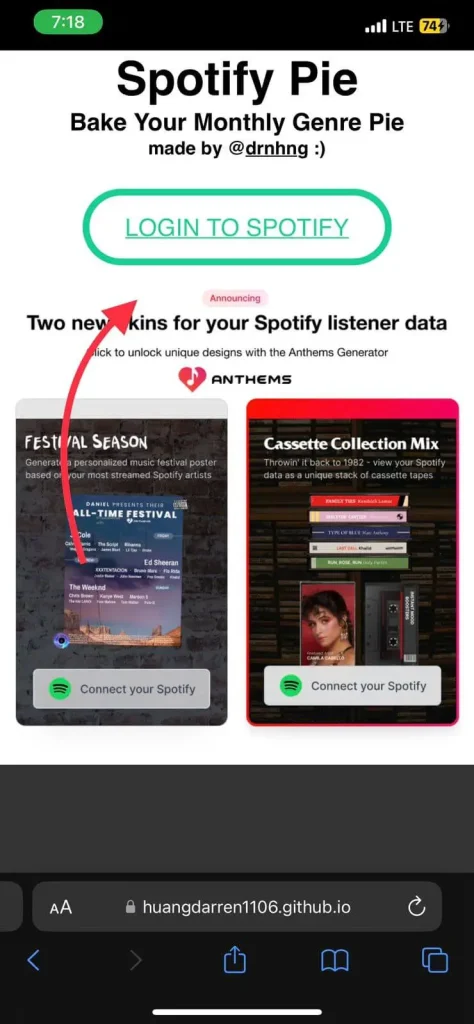 Step 3: Grant Permission for Musical Insights:
Open the door to a wealth of auditory revelations by granting permission to access your listening history. This allows the process to weave together data and art, giving life to your musical journey.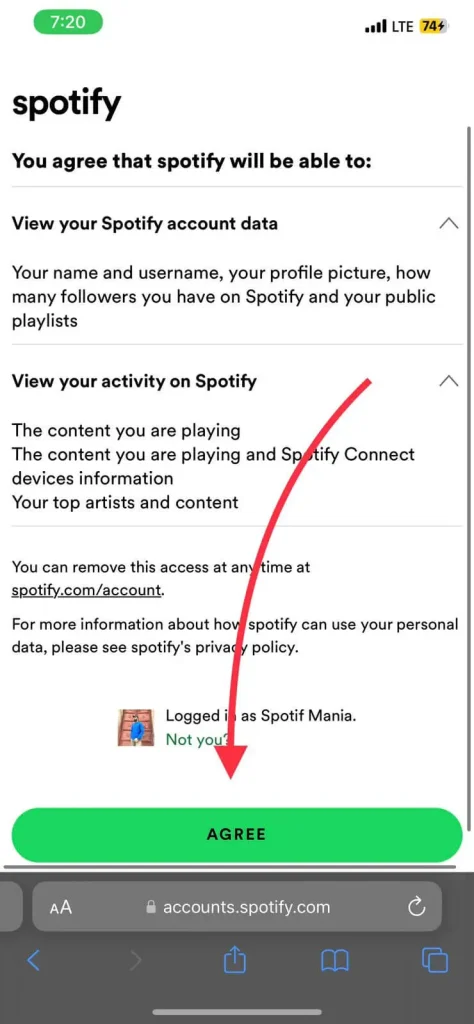 Step 4: Watch the Art Unfold:
With a touch of technological enchantment, watch as your personalized pie chart materializes. In just a matter of seconds, witness your top genres and favorite artists for the month elegantly showcased in a visual delight.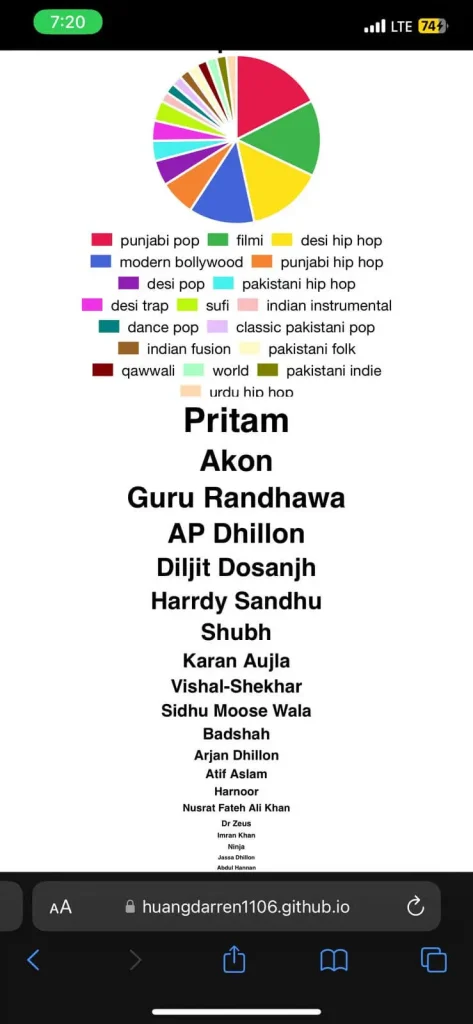 Features of Spotify Pie:
Underrated Music Genres
The creator Darren Haung has bring in some cool, lesser-known music genres like nu-metal post-grunge, album rock Canadian metalcore etc., along with the classic ones. I'm all set to jump into these new musical worlds to learn about genres that I'm genuinely into.
Up-Date Every Month
One notable aspect of Spotify Pie is its monthly updates, setting it apart from the annual wait required for apps like Spotify Wrapped. Now, I have the opportunity to promptly visualize my Spotify use at the end of each month.
Amusing Slogan
The website has this comic tag line that says "Bake Your Monthly Genre Pie" right under "Spotify Pie" and I find it really amusing.
Share on Social Media
Sharing your Spotify Pie isn't a feature directly provided, but a simple way to do it is, by taking a screenshot. This screenshot can then be shared on platforms like Instagram Story, TikTok, or through text messages to your friends.
Period Based Evaluation
Spotify Pie does some time period-based evaluation. It creates a list of artists you've listened to in different periods. Depending on how much time you've spent listening to an artist, the list could be short or long. I've been mostly jamming to Kendrick Lamar, so I'm excited to see how he stacks up in my Pie Chart.
Does Apple Music support Pie Chart?
Unfortunately, Pie Chart feature for Apple Music is not currently available. This might be disheartening for individuals who use Apple Music and wish to take part in the popular Spotify Pie chart trend. However, there exists an alternative approach, although it's not as straightforward as the method utilized by Spotify users.
A platform known as last.fm offers comprehensive statistics and charts providing visualization to your music streaming interests. It facilitates the connection to Apple Music account, enabling access to the necessary metrics and stats. Subsequently, you can generate your own pie chart based on the collected data and share it with your social circle.
Pros & cons of Spotify Pie:
Is Spotify Pie Safe to Use?
Spotify Pie only takes your Spotify stats like listening habits, playlists, and time spent listening to different songs. The host platform GitHub helps it in the protection of code and confidential information of users. This third-party app never uses your personal information and your essential credentials, such as your name, address, and other critical sensitive details. It picks up only your music listening history and transforms them into a beautiful color pattern.
FAQs:
Conclusion
In conclusion, Darren Haung's creation, Spotify Pie, empowers users to artistically visualize their music preferences through dynamic pie charts. Its integration with Spotify, security collaboration with GitHub, and monthly updates make it a valuable as well as fun tool for music enthusiasts. While limited to Spotify, its engaging features and user-centric design defines how users interact with their music data.