SPOTIF MANIA
Maximize your Spotify experience and Reduce Problems With Us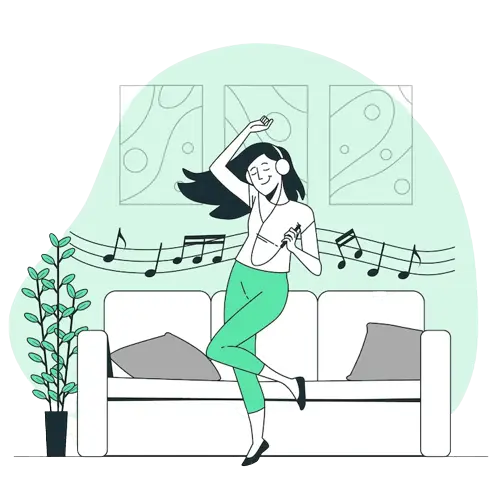 Reveal Your Spotify Soundtrack Secrets: Dive into Stunning Insights
Unlock the Secrets of Your Music Journey with Stunning Insights! 🎶🔍 Discover how third-party platforms can transform your Spotify experience. Dive deep into your musical world and unravel hidden gems about your listening habits. Explore eye-catching visualizations, intriguing statistics, and more. Elevate your music game with these powerful tools today! 🚀 #SpotifyInsights #MusicDiscoveries #UnlockYourSoundtrack"
Spotify Instafest
🎵 Unlock Your Musical Dreams! Discover Spotify Instafest & More. Turn Your Spotify History into Festival Magic. Share Your Soundtrack Story!
Spotify Iceberg
Dive into Your Musical Iceberg! Create Your Spotify Iceberg with Icebergify. Discover Your Top Artists in a Captivating Visual. Share Your Musical Journey! 🎵❄️
Spotify Receipt
Unveil Your Spotify Listening Habits with Receiptify! Turn Your Top Tracks into Stylish Receipts. Share Your Musical Journey in a Unique Way. 🎶📜
Spotify Pie
Discover Your Music Taste in Colorful Slices with Spotify Pie! Create Monthly Spotify Pie Charts and Share Your Musical Journey. 🎶🥧
Roast My Spotify
Discover the humor in your Spotify music taste with 'How Bad is Your Spotify.' Judge your playlist, share your guilty pleasures, and have a laugh! 🎵😂
Music Guru
"Discover your favorite music gurus on Spotify with third-party tools like Favorite Music Guru. Explore your top artists and tracks in a fun and visual way! 🎵🔍
Spotify Obscurity
Discover your unique music taste with Spotify Obscurity Rating, a third-party tool that analyzes your listening habits and rates your obscurity in different music genres. Share your results and compare them with friends for a fun music challenge! 🎵📊
Spotify MusicScape
Explore the harmonious fusion of music and art with MusicScape. Dive into your own musical world as your favorite tunes shape vibrant mountains and color palettes, reflecting your unique music preferences. 🎵🌄
Zodiac Affinity

Unlock the secrets of your music destiny with Zodiac Affinity on Spotify! 🌟🎶 Dive into your personalized astrological playlists now!



Discover Your Spotify Journey with Spotify Wrapped
🎵 Your Epic Year in Music Revealed! 🎉 Dive into Spotify Wrapped: Uncover Your Top Songs, Favorite Artists, and More! Relive the Soundtrack of Your Year – Start Exploring Now!"
Spotify Wrapped is a simple yet fun insight that helps you remember your stats and your musical history. It's like opening a treasure chest full…
Discover Your Spotify Wrapped
Unleash Your Inner DJ with Spotify AI: All About AI DJ
Discover the future of music mixing and playlists with Spotify AI DJ. Dive into a world of AI-powered DJing with our expert guides, tips, and tutorials. Transform your music experience now!
Latest Post:
Top Trends: