Best Spotify Equalizer Settings| A Complete Guide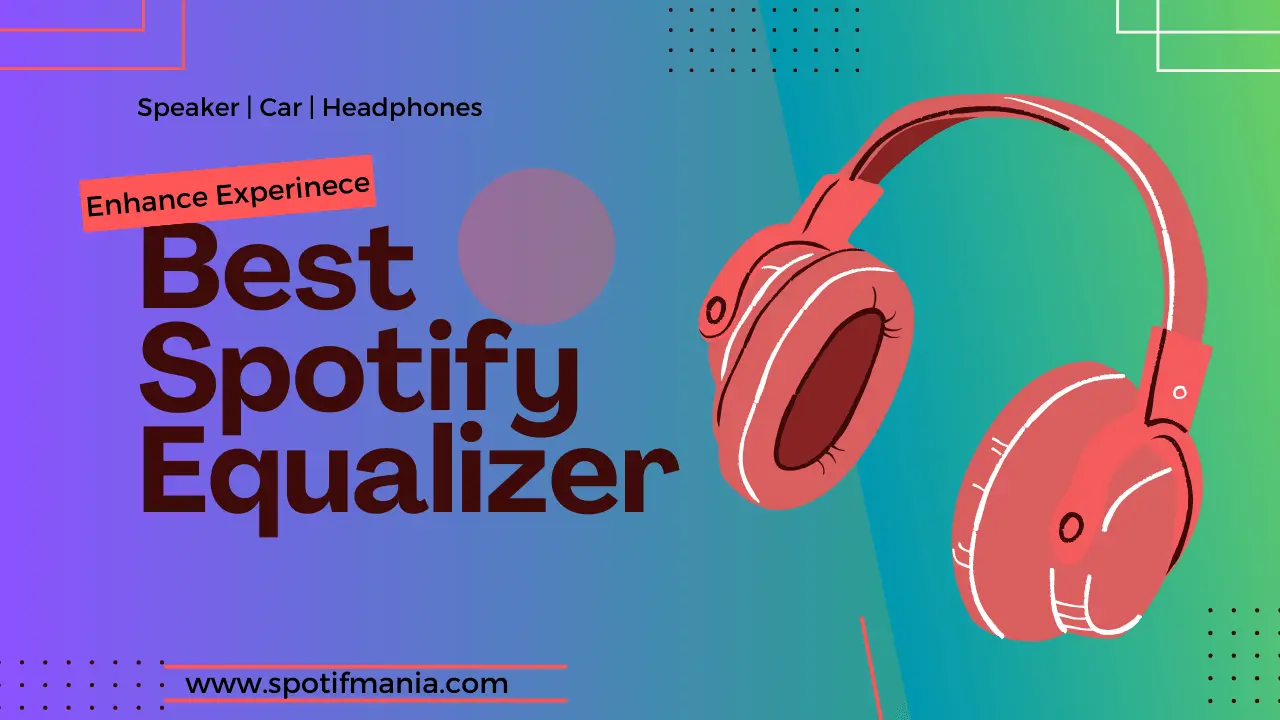 Music prevails in our surroundings. But not every soundtrack reaches its true sonic potential. However, when we try to meticulously tune the melodies to the smallest details and frequencies, a new resonance emerges.
Spotify, with its massive community of over 400 million subscribers, has established itself as one of the most beloved audio streaming in the world of music. With CNET recognizing it with Editors' Choice Award, Spotify solidifies its position as one of the top contenders in the competitive world of music streaming services.
Instant Answer:
If you crave for ultimate listening experience on Spotify, unlock the full potential of your Spotify sound, so that every note and beat resonates with perfection.
I would like you to give following setup a try,
Bass: +3 to +6 dB.
Mids: 0 dB.
Treble: +3 to +6 dB.
Purchasing high-quality headphones & Airpods can be pricey if you want an improved Spotify listening experience. Fortunately, there exists a method to greatly enhance your listening experience: utilizing the built-in equalizer feature of Spotify streaming service.
This feature allows personalize the sound output according to your preferences and surroundings by adjusting the frequencies of midrange, treble, and bass levels.
Best Spotify Equalizer Settings
The Spotify equalizer lets you adjust the balance of different frequencies in your favorite songs or podcasts. It consists of sliders that represent various ranges of sound, such as bass, mid-range, and treble. By moving these sliders up or down, you can make specific frequencies louder or softer, enabling you to customize the overall sound to suit your personal taste. It's a great tool for shaping the music just the way you like it!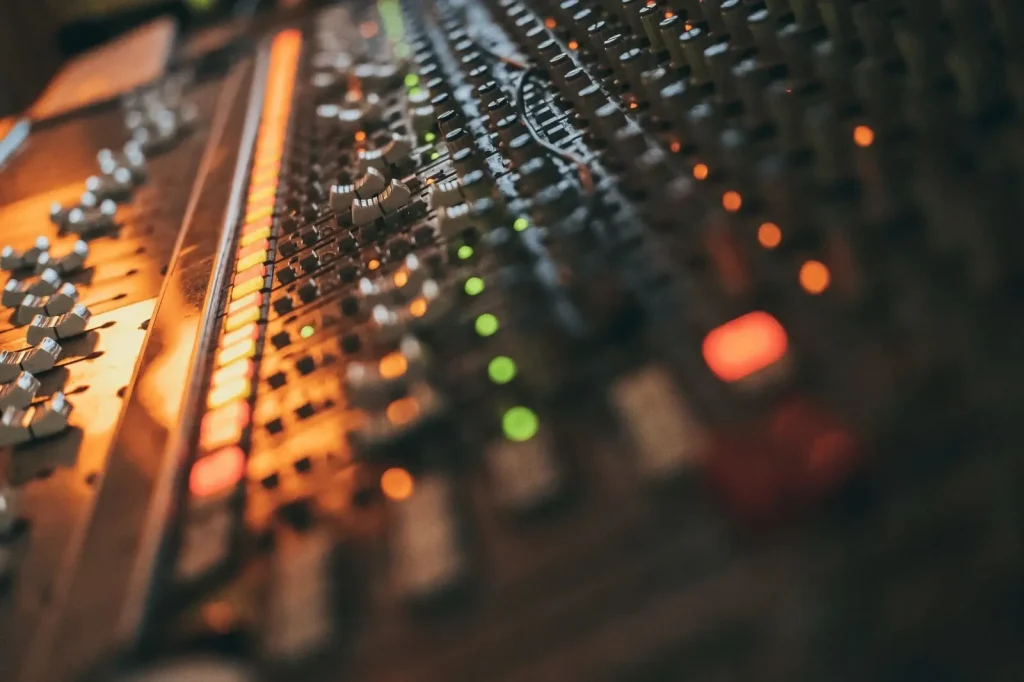 Finding the perfect Spotify equalizer settings can be a personal and genre-specific choice. However, here are some general guidelines to get you started on the right track:
Open the Spotify app and navigate to the "Settings" menu.
Scroll down until you find the "Playback" section, then tap on "Equalizer."
Activate the equalizer by flipping the switch to the "On" position.
Now, you can freely to fine-tune the equalizer settings according to your preferences. Here are a few adjustments; I want you to experiment with:
If you like bass-driven genres like hip-hop or EDM, you can easily do that by raising the levels of the lower frequency bands like 60 Hz or 100 Hz. By giving those bass frequencies a boost, you'll feel the thump and rumble in your music. On the other hand, if you're craving more clarity in the vocals, you can enhance the mid-range frequencies like 500 Hz, 1 kHz, or 2 kHz. This will make the vocals stand out and add that extra crispness to the singer's voice.
Best Spotify Equalizer Settings for Speakers:
When it comes to setting up the Spotify equalizer for your speakers, it's important to consider the specific devices or music genres you're dealing with. If you're using regular laptop speakers, a good tip is to boost the bass a bit while reducing the mid frequencies. This helps compensate for the natural limitations of laptop speakers and add some depth to your sound. On the other hand, if you're using speakers that already have plenty of bass, you can achieve a nice balance by turning up the highs a bit. This ensures that all frequencies are well-represented and create a more pleasant listening experience overall. So, whether you're tweaking your equalizer settings for a laptop or speakers, finding the right balance can truly elevate your music enjoyment.
Spotify Equalizer Settings for Headphones
The Spotify equalizer settings are like a canvas where you paint your audio masterpiece. If you're an Android aficionado, you have the freedom to explore and fine-tune the settings to your liking, starting from the low frequencies and scaling all the way to the highs. On the other hand, iPhone users have the luxury of selecting from a range of pre-made EQ settings, which is very convenient to cater to their auditory preferences.
While many smartphones come bundled with headphones, they may not always provide the exceptional audio quality you desire. The good quality headphones and earbuds are designed with a focus on Reference, delivering an audio based on a balanced EQ setting that aims for precise accuracy and fidelity.
For my taste, I simply select Bass, Clarity, and Tube Amp (found on the Advanced Page), without tinkering with individual frequencies. This combination adds an extra kick to the low end and enhances the overall audio experience.
Best Spotify Equalizer Settings for Car
If you are using Spotify to play music in your car, you must cross-check a couple of things. The first one would be to turn off the data saver mode. This will enable Spotify to stream music at a higher bit rate per second.
Next, you should ensure the equalizer settings for car stereo. This will enable you to adjust the frequencies that you like. For example, if you want high bass, your car stereo will have a frequency from 90 to 200 Hz. However, if you like enhanced treble, your car stereo will play audio from 8000 to 15000 Hz.
If you're a fan of bass-heavy tunes like hip-hop or electronic dance music, a little boost can work wonders. Consider increasing the mid frequencies and highs by +2 or +4, and give the bass a +4 boost to really feel the music.
However, in my opinion a neutral setting for the equalization in your car works best because it is compatible with a variety of music genres and podcasts.
Best Spotify Equalizer Settings for Bass
There are normally five frequency bars covering a range from 60Hz to 14 kHz in the Android equalizer. The Treble is represented by the highest frequency bar (14 kHz), and the Bass is represented by the lowest frequency bar (60 Hz). The remaining frequency ranges fall under the mid-range, which adds a touch of clarity to the music.
You can raise the high frequencies to improve clarity. For instance, you can increase 16 kHz by 4dB and 4 kHz by 2dB (within a meter range of 10dB). Mid-range (910Hz) should remain unaltered. Reduce 230Hz by 4dB for a balanced sound. The Low frequency bar (60Hz), which contains the Bass, is the last one. Adjust it to your liking by increasing or decreasing the level based on your personal taste for bass.
With these equalizer adjustments, you can fine-tune the sound to your desired clarity and bass preferences.
Best Spotify Equalizer Settings for Electronic Music/Dance/EDM
When it comes to electronic genres, one of the most popular Spotify settings is the Bass Booster function. This is because electronic music often revolves around the powerful kick drum and bass elements that drive the rhythm. By simply selecting the Bass Booster preset in Spotify's Equalizer Settings, you'll immediately notice a boost in the low end frequencies, giving your tracks a deeper and punchier bass presence.
While the Bass Booster typically emphasizes the bottom end, you might want to enhance other elements too, especially if there are prominent vocals in the song. To achieve this, consider experimenting with increasing the 1 kHz and 2.4 kHz frequency bands. These adjustments can help bring out the desired frequency content in those areas that you feel may be lacking.
My recommendation is to start with the Bass Booster setting and fine-tune it further if needed. Remember, it's all about finding the perfect balance that enhances the overall listening experience and brings out the best in your favorite electronic tracks.
Best Spotify Equalizer Settings for Rock/Punk/Metal
To start, I recommend selecting the Rock preset in the Spotify equalizer. This preset adds a touch of low end and highs while reducing a portion of the mid frequencies. This reduction in the mid-range is beneficial because guitar-based music often contains a significant amount of mid-frequency content, which can potentially muddy the mix.
By removing some of these frequencies, you can help clear up any unwanted sound, creating a smoother and less fatiguing mix for your ears. For further fine-tuning, consider a slight boost at 2.4 kHz and a gentle reduction at 150Hz, especially if you're using smaller headphones and listening to a band with powerful bass elements.
Remember, these settings are a starting point, and you can always experiment further to find the perfect balance that suits your personal taste
Best Spotify Equalizer Settings for Rap/Hip-Hop
Start by choosing the Hip-Hop preset in the Spotify equalizer because vocals and lyrics are important in Rap. This preset enhances the low end and adds a slight boost to the highs, ensuring the tracks hit hard. If you encounter any muddiness in the sound, you can easily address it by reducing the low-end frequencies at 60Hz and 150Hz. However, remember not to overdo it and strip away the weight and impact of the track. Strike a balance that maintains the desired depth while keeping the clarity of the lyrics intact.
For an extra emphasis on the lyrics, a subtle boost in the 1 kHz and 2.4 kHz range can make them stand out when needed.
Best Spotify Equalizer Settings for Pop
There isn't a single EQ setting that works for all Pop songs. Spotify's Pop preset boosts the midrange while lowering the lows and highs. However, adjust your EQ options track-by-track for best results. To maintain the basic elements of each song, pay attention to prominent beats like the kick drum and adjust the low-frequency accordingly.
FAQs:
Conclusion
In the end, it's all about finding your perfect sound on Spotify. With the right equalizer settings, you can unlock a whole new level of music enjoyment. Whether you crave booming bass, crystal-clear vocals, or a well-balanced mix, the Spotify equalizer is your tool to modify the audio to your preferences. So go ahead, explore the various presets, experiment with custom adjustments, and fine-tune the sound to match your unique taste.