How to Use the Spotify Equalizer on Android & IOS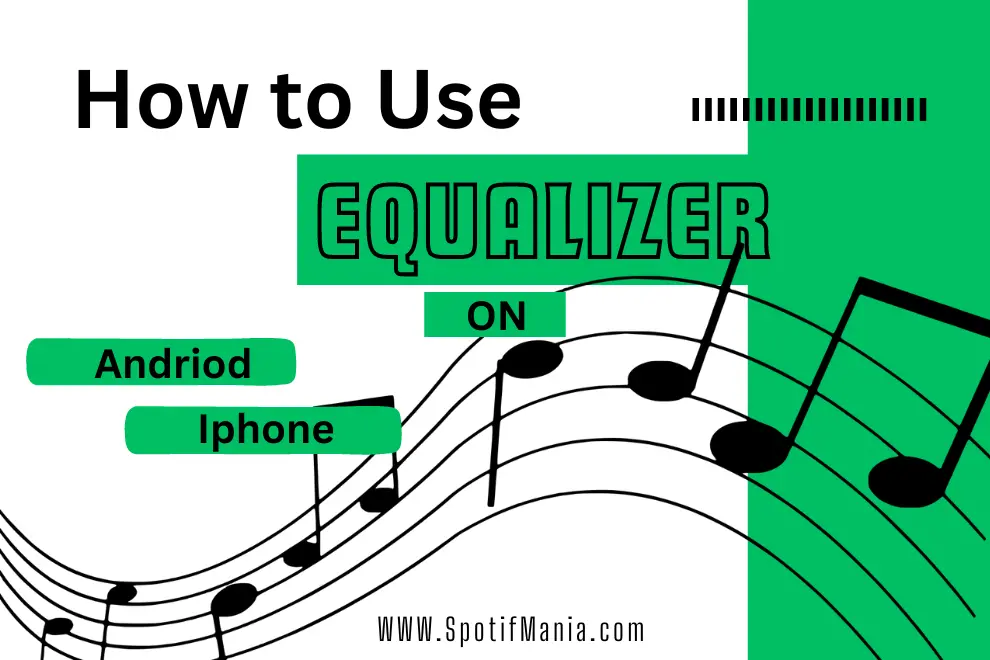 Uncovering hidden secrets within music is similar to unlocking the full potential of your favorite tunes. Imagine being able to fine-tune the audio frequencies to match your preferences, resulting in an immersive experience tailored specifically to you. You can do exactly that with Spotify's equalizer feature! Whether you're an iOS or Android fanatic, we've covered you. In this post, we'll walk you through how to use the Spotify equalizer on iOS and Android, allowing you to create the perfect soundscape and breathe fresh life into your music.
How to use the Spotify equalizer on iOS and Android
Equalizers are valuable tools for enhancing the listening experience. While Spotify lacks a built-in equalizer for Android, users can utilize the built-in EQ settings on their Android devices or explore third-party equalizer apps and Dj software that work with Spotify. However, Spotify offer a dedicated equalizer in Pc & IOS for precise audio customization based on music genres or preferences.
How to Use Spotify Equalizer IPhone
By accessing the equalizer (EQ) settings on your iPhone or iOS device, you can customize the audio output to match your personal preferences. This enables you to enhance the sound quality and create a tailored audio experience that suits your individual taste and listening preferences.
To enable iOS Spotify Equalizer follow these simple steps
Step 1: Launch the Spotify app.
To ensure access to the latest features, ensure you have the most recent version of Spotify installed.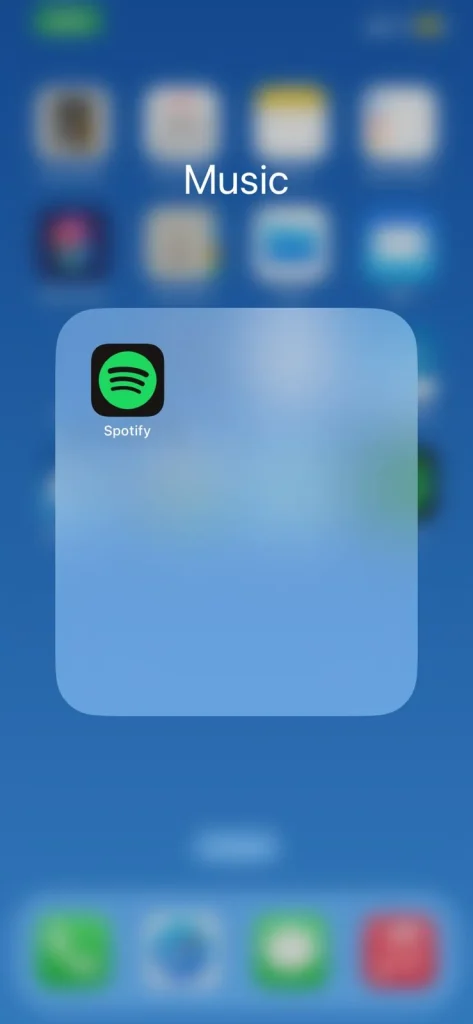 Step 2: Navigate to the Settings menu.
You can access the settings by tapping the "Home" tab at the bottom of the screen and then the "Gear" symbol in the top-right corner.
Step 3: Go to the playback settings.
Scroll down the settings menu and select "Playback."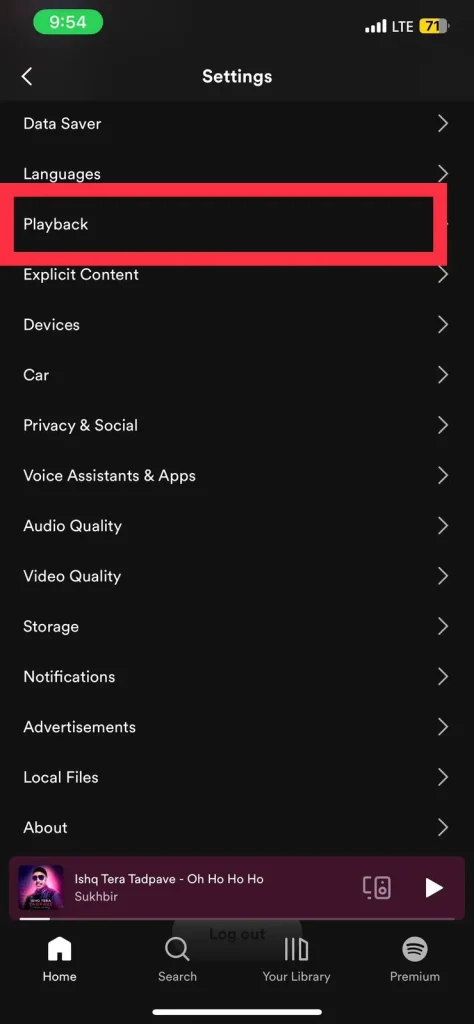 Step 4: Turn on the equalizer.
The "Equalizer" option can be found under the "Playback" menu. To access the equalizer settings, tap on them.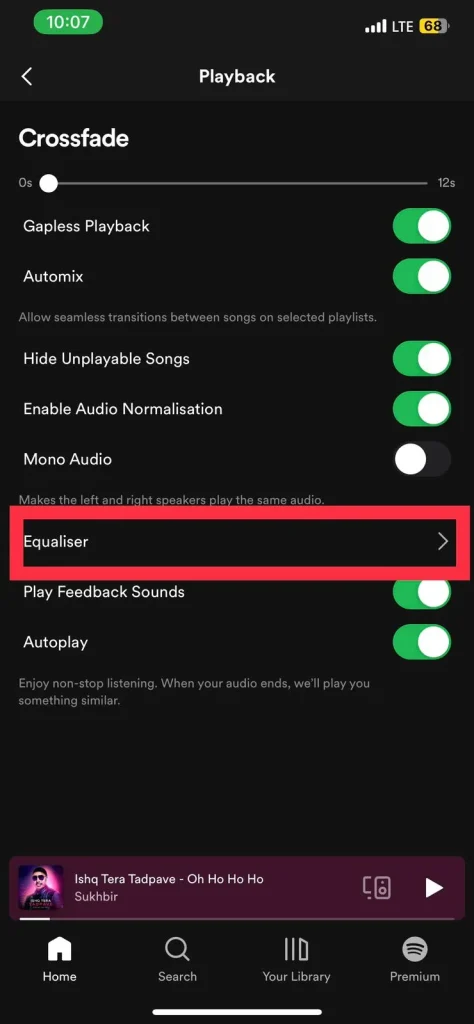 Step 5: Modify the Equalizer Settings
You'll now see a list of Spotify's preset equalizer settings, such as "Acoustic," "Bass Booster," "Electronic," and others. You can also use the "Custom" option to alter the equalizer settings manually.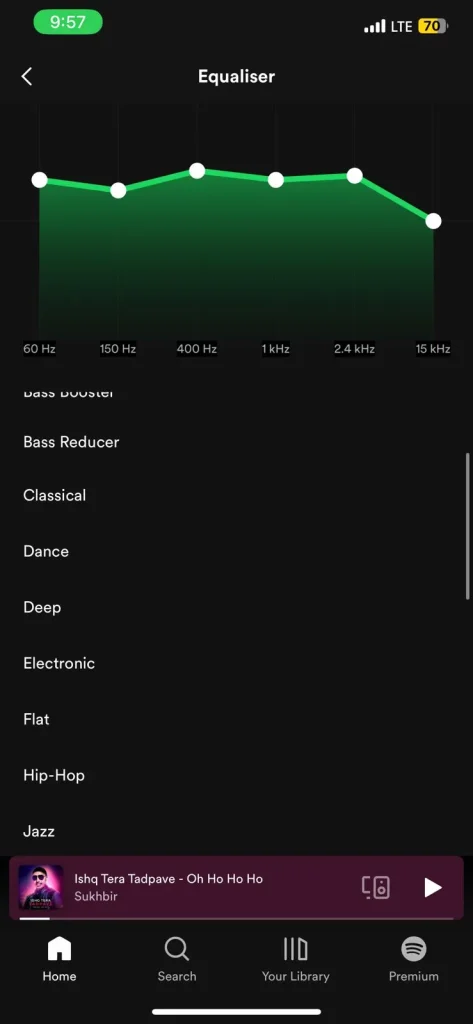 When you select the "Custom" option, you will see a horizontal equalizer bar with various frequency bands. For example, you can raise the intensity of the lower frequency ranges if you prefer more bass.
How to Use Spotify Equalizer on Android
the Android version of Spotify does not offer an integrated equalizer feature, thus resulting in the missing of the Spotify Android equalizer within the app's settings and functionality. Instead, the app provides a shortcut to the equalizer that is already present in your phone's operating system. This means that whether or not you have access to an equalizer depends on the capabilities of your specific Android device and its system features.
If your Android phone has a built-in equalizer, you can access it through Spotify by following these steps:
Step 1: Launch Spotify
Open Spotify on your android device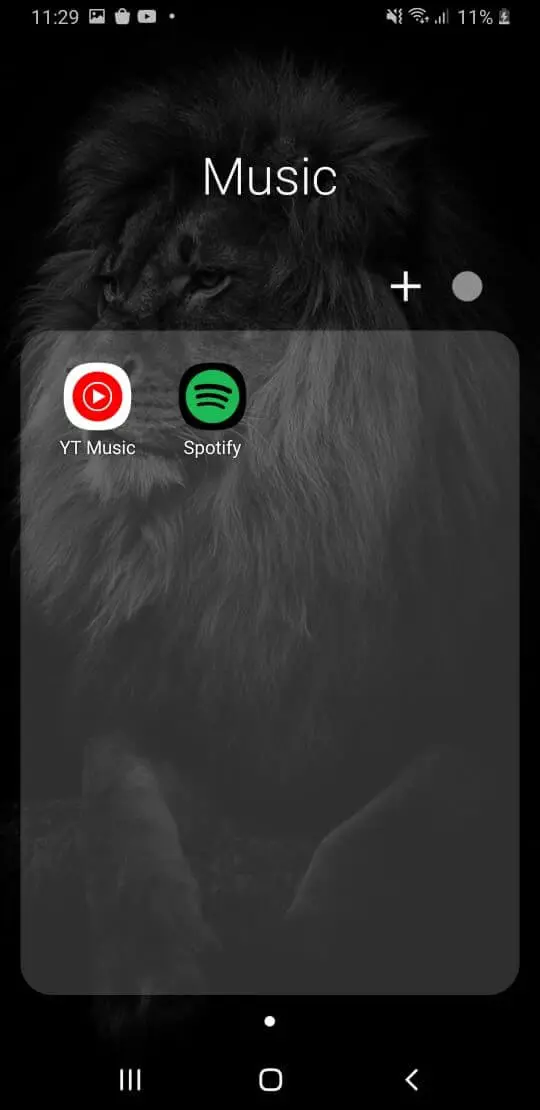 Step 2: Access Settings
Look for the gear icon in the top-right corner of the screen and tap on it to access the settings menu.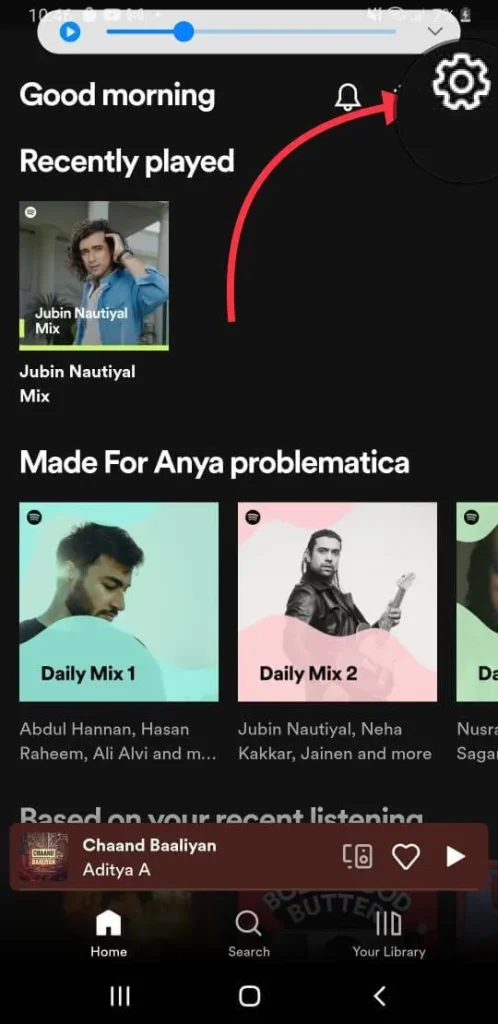 Step 3: Find Equalizer Option
Within the "Sound Quality" section, search for the "Equalizer" option & click.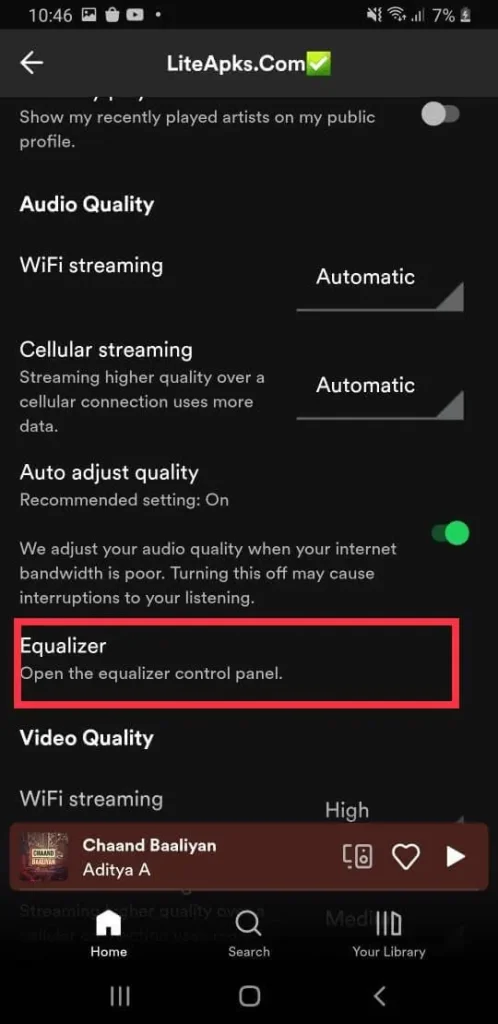 Step 4: System Equalizer
You will be redirected to the equalizer settings of your Android device's operating system. Here, you can make adjustments to the sound frequencies and settings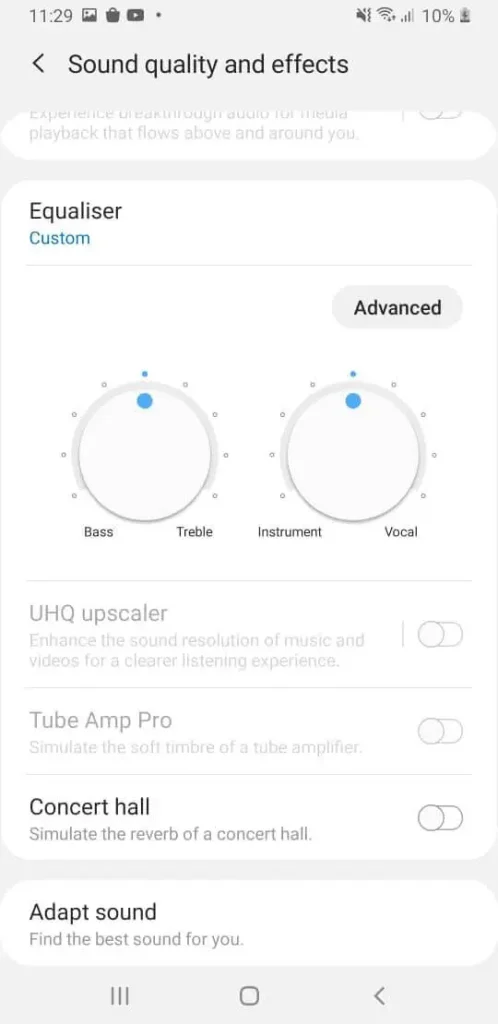 If you are looking for a way to improve the sound quality of your music on Spotify, you can use a third-party equalizer app. There are many different equalizer & Dj apps that work with Spotify, so you can find one that fits your needs and preferences.
Tips to help you get the most out of the Spotify equalizer
Here are some tips to help you get the most out of the Spotify equalizer:
Experiment with Presets: Spotify has several preset equalizer settings, including "Acoustic," "Bass Booster," "Classical," and others. These preset optimize the audio for various musical genres and styles.
Customize the Equalizer: In the equalizer options, select "Custom" if you want more control over the sound. You can use this feature to adjust the volume of individual frequency ranges. Use the sliders provided to adjust the bass, treble, or midrange volume.
Save Your Modifications: Once you've gotten the equalizer settings exactly right, save your modifications. This way, your preferred equalizer settings will be applied automatically whenever you access Spotify. However, because these settings are device-specific, you must configure them separately on each iOS or Android device.
Consider Your Listening Environment: Remember that your listening environment will affect your selected equalizer settings. For example, if you're listening through headphones, you should adjust the settings differently than if you're listening through external speakers. Adjust the equalizer settings to achieve optimum audio quality based on your current arrangement.
Reset to Default: To return to the default equalizer settings, simply disable the equalizer or pick the "Reset" or "Default" option under the equalizer settings. This returns all sliders and presets to their default settings.
FAQs:
Conclusion
All in all, Spotify is a music streaming platform that also provides Easter eggs and cool hacks to enhance the user's experience. Although there are only a few Easter eggs available, they offer a fun surprise for users who stumble upon them. In the future, we can see more easter eggs as Spotify can enrich the user experience through them. Also, Spotify Easter Eggs foster engagement and create a more memorable music streaming service. Make sure to try out the Star Wars Easter Egg on your desktop version of Spotify and stay tuned for more!