6 Proven ways: How To Increase Bass On Spotify-Expert's Guide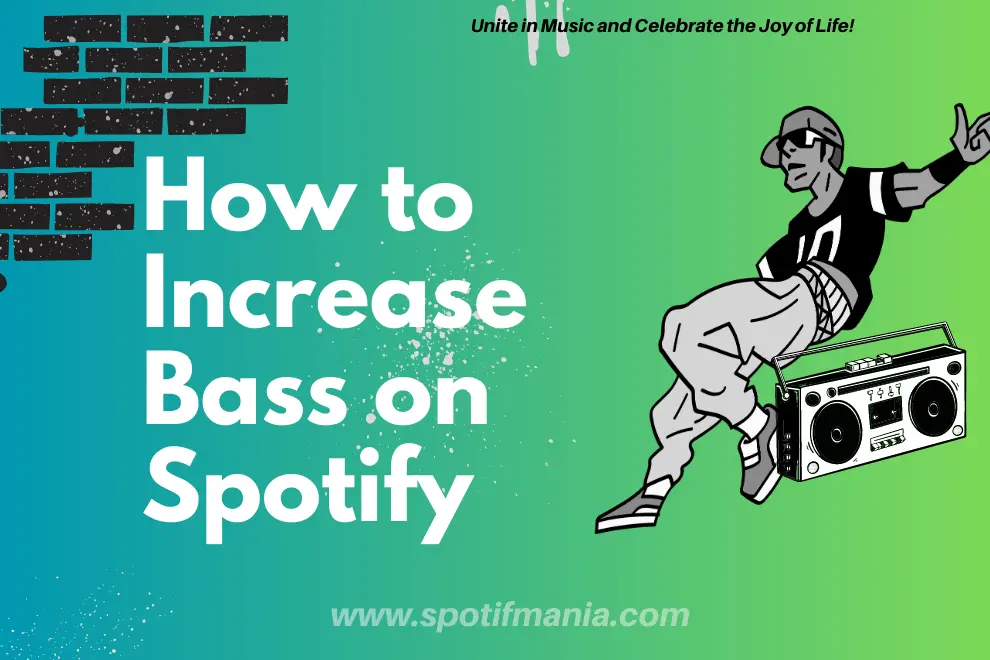 Are you ready to elevate your Spotify experience? Unlocking bass's latent potential may give depth and richness to your favorite songs. In this post, we'll look at effective methods for transforming your Spotify listening experience. Prepare to go on a musical trip as we explore the realm of bass customization.
What Is Bass?
Bass is a musical term that refers to low-pitched sounds or notes that adds depth and richness to the overall sound. It is the music that you can feel vibrating in your chest or reverberating through the speakers. Bass offers a strong foundation and aids in the creation of rhythm and groove in a song. It is frequently generated by instruments such as the bass guitar, drums, or synthesizers, and it gives the music a sense of force and impact.
Simply said, the bass is crucial in music for preserving the beat, giving depth and strength, supporting the melody, generating a feeling of groove, and contributing emotion and atmosphere. The bass serves as a constant rhythm guide, providing a complete and strong tone to the song. It provides a firm basis for the song and adds a nice beat that makes you want to move. The deep vibrations of the bass provide excitement or moodiness to the entire listening experience.
How To Increase Bass On Spotify for Iphone & Android
Spotify has evolved as a dominant force in the music streaming industry, revolutionizing the way we listen to our favorite songs. Spotify's large music library and user-friendly interface enable us to create personalized playlists and modify our listening experience with Equalizer by increasing bass & boost. In this post, I'll walk you through the process of altering the bass on Spotify in expert yet easy terminology, allowing you to improve your music experience on Mobile Phone and PC as well.
1.Adjusting Playback controls:
Spotify has certain built-in playback controls that can assist fine-tune the bass by changing equalizer in Spotify pc or mobile. investigate these options for any bass-related tweaks or presets supplied by Spotify. While not as thorough as an equalizer, these choices can nonetheless provide some control over the bass levels.
Follow these Simple Steps to Increase Bass Boost for Your android or IOS devices
Step 1: open Spotify
Launch the Spotify app on your device.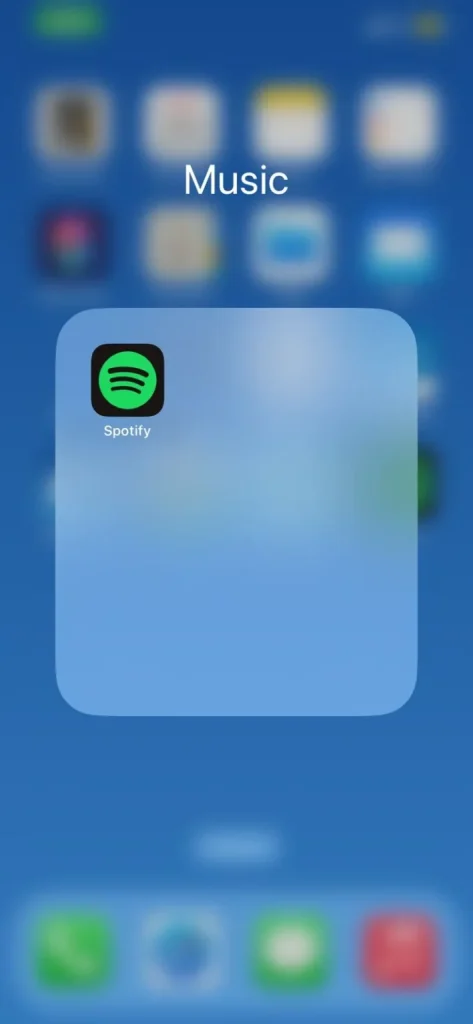 Step 2: Tap On Setting
Look for the gear icon, usually located in the top-right corner of the screen, and tap on it. This will take you to the "Settings" section.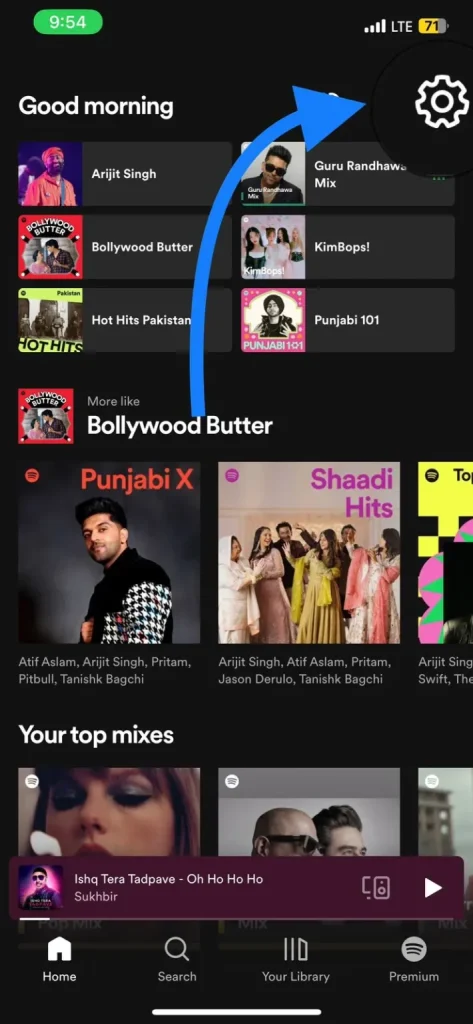 Step 3: Scroll to Playback
Scroll down within the settings menu until you find options like "Equaliser,"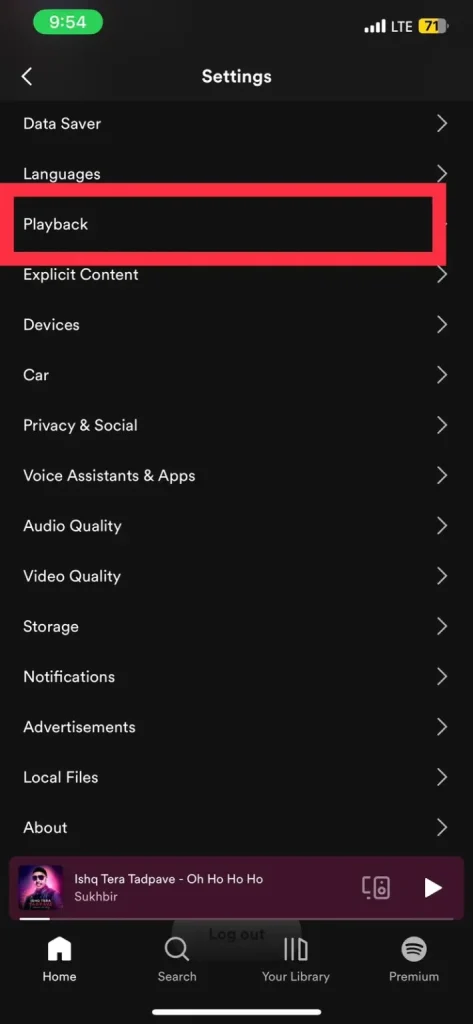 step 4: Open Equalizer:
After tapping Playback you will se "Equalizer" press it get a wat to boos bass for your Spotify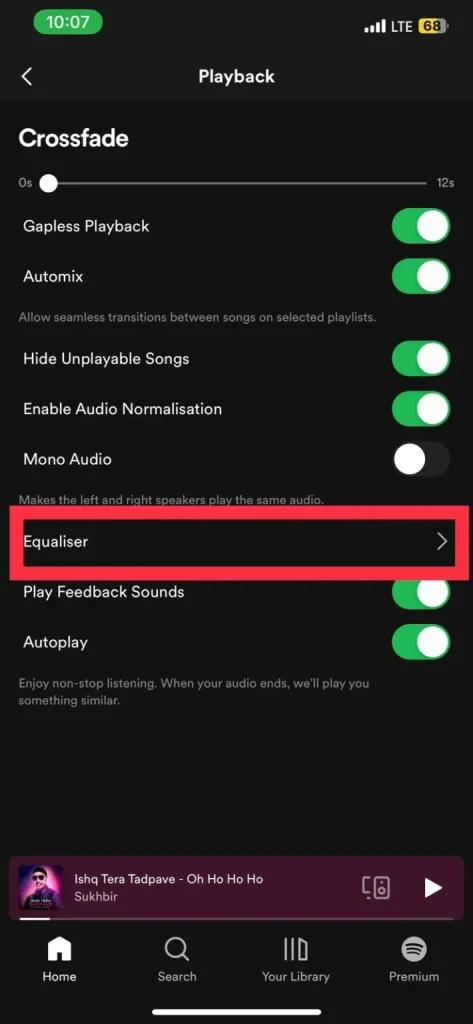 Step 5: Select Bass Booster
Tap on the Bass Booster or specific setting you want to adjust pr you can Customize the settings according to your preferences to enhance your audio experience.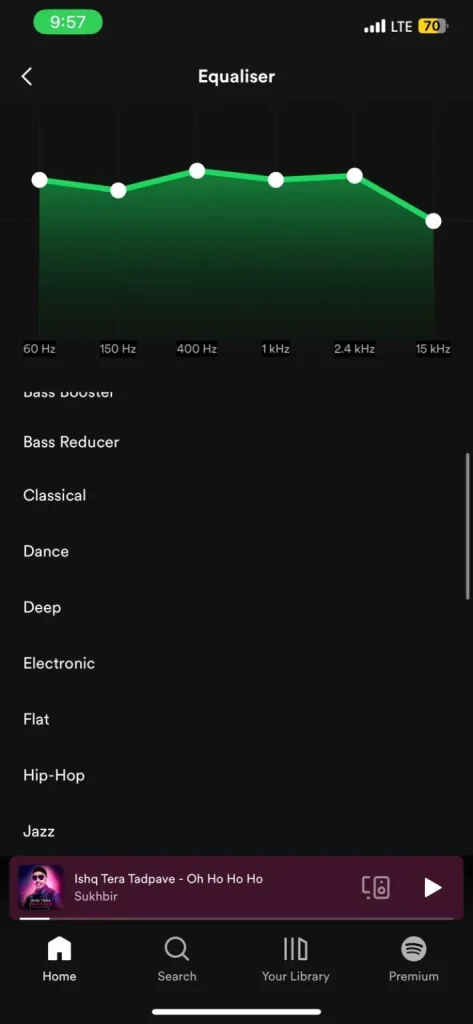 To boost the bass, increase the nodes or sliders in the lower frequency range, typically between 60Hz and 250Hz. These are the frequencies associated with bass tones. You can try increasing the nodes around 100Hz, 125Hz, and 160Hz to enhance the bass impact.
2. Consider External Devices
If you want to boost the bass on Spotify even more, you may look into external devices that are particularly intended to improve audio quality. Portable speakers, headphones, and even specialized subwoofers may provide a more prominent and rich bass experience. Look for features emphasizing bass reproduction, such as longer frequency response or improved low-end performance.
3. Utilise Audio Enhancements
Some gadgets and audio systems include audio enhancement capabilities that allow you to change the sound output, especially the bass. Check the settings or sound control panel of your device for any possible audio upgrades. Features such as "Bass Boost," "Enhanced Bass," and "Virtual Surround Sound" may greatly improve bass response and provide a more immersive listening experience.
4. Explore Bass-Boosted Playlists
Spotify has plenty of playlists dedicated to highlighting songs with heavy bass for PC, android and IOS. Begin by looking for terms like "bass boosted," "deep bass," or "heavy beats." These playlists have been carefully curated to provide a bass-heavy experience, allowing you to appreciate your favorite songs with greater depth and intensity.
5. Experiment with Various Genres:
Finally, depending on the kind of music you listen to, the bass sensation might vary dramatically. Hip-hop, techno, reggae, and rock genres frequently emphasize basslines and can produce a pleasing bass response. Explore various genres and artists recognized for their bass-heavy tracks to locate music that appeal to your tastes.
6. Experiment with Sound Modes and Presets:
Some audio devices or headphones have sound modes or preset that are expressly meant to boost bass or deliver a more immersive audio experience. Investigate your audio device's or headphone companion app's settings for any bass-boosting or immersive sound options. Activate these options to increase the presence of bass when listening to Spotify.
I found the potential of bass customization on Spotify through my personal trip. You may enrich your music experience and feel the music in a new way by tapping into bass-boosted playlists, using audio enhancements, embracing external devices, investigating Spotify's playback options, and going into diverse genres. So, be ready to unleash the power of bass on Spotify and go on an incredible musical journey.
Why Increase Bass On Spotify:
Increasing the bass on Spotify can improve your listening experience by giving the song additional depth and punch. Here are some reasons why you might wish to increase the bass:
Richer sound quality: Increasing the bottom frequencies in the song makes it seem fuller and richer. It gives the music a sense of depth and warmth, making it more immersive and enjoyable.
Enhanced Rhythm: The bass is in charge of a song's rhythm and flow. Make the beat more prominent and simpler to feel by raising the bass. It allows you to connect with the music on a bodily level, making dancing or moving along with the beat more joyful.
Power and effect: Bass frequencies have a lot of power and effect. You may strengthen the low-end response by boosting the bass, making the song seem more powerful and forceful. This is especially useful in genres such as hip-hop, techno, and rock, where a strong bottom presence is generally required.
Personal Preference: Everyone has varied tastes when it comes to the type of music they like. Some folks simply enjoy a sound with a lot of bass. By raising the bass on Spotify, you can adapt the audio to your preferences, making the music more pleasurable and personalized to your preferences.
FAQs:
Conclusion
To increase bass on Spotify, try bass-boosted playlists, audio enhancements, external devices, adjusting playback controls, exploring bass-heavy genres, and sound modes. Unleash the power of bass and enhance your Spotify experience.