Does Spotify have spatial audio? Separating Fact from Fiction: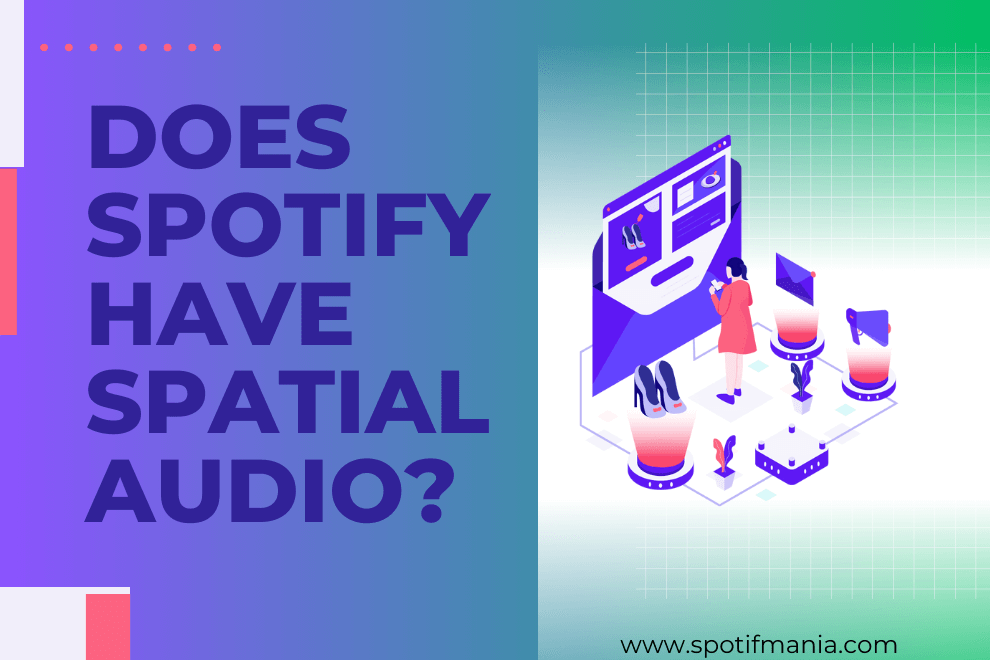 While the music streaming giants have made significant strides in recent years to enhance the listening experience of its users, including adding support for lossless audio and spatial audio, Spotify is only using this technology partially. So, is Spotify missing the forest for trees? Delve deeper into the intricacies to unveil the truth behind Spotify's spatial audio implementation.
Instant Answer
Although Spatial Audio is not officially supported by Spotify, some songs on the platform offer this feature. However, it is important to remember that the quality of Spotify's Spatial Audio is not on par with what Apple Music provides and gives a lossless like experience. While you can enjoy Spatial Audio on Spotify, the experience may not be as immersive or high-quality as what you would get from other platforms.
Spatial Audio: The Future of Immersive Music Listening Experience
Spatial audio is a technology that creates a three-dimensional, immersive sound experience for audiophiles. It combines binaural recording, HRTFs, ambisonics, and object-based audio to simulate sound waves interacting with the environment and the listener's ears, including the deep bass for a richer and more impactful audio experience.
In June 2021, Apple Music was the first major music streaming giant to announce that it was adding support for spatial audio in collaboration with Dolby Atmos to its entire music catalog, making it available to all Apple Music subscribers at no extra cost. The move was seen as a major step forward for spatial audio technology.
As per the findings of the MarketsandMarkets report, the worldwide market for spatial audio is expected to expand from $1.5 billion in 2020 to $4.5 billion by 2025 at a compound annual growth rate (CAGR) of 24.6%.
Does Spotify support spatial audio?
In 2021, Spotify declared the launch of Spotify HiFi, an exclusive service set to deliver tunes in quality superior to 320kbit/s, but, it didn't materialize. Two years later, Gustav Söderström, co-president at Spotify, again announced to include Spotify HiFi in its streams, but it remained a far-fetched dream for subscribers.
Despite numerous attempts by well-sourced reporters to uncover the reason for the delay, Spotify has managed to keep a tight lid on whatever caused HiFi to go off the rails. The company's secrecy regarding this matter has left many scratching their heads.
While Spotify has introduced spatial audio as a feature, users have reported that the experience falls short compared to Apple Music. The spatial audio on Spotify is perceived to be less immersive and of lower quality compared to Apple Music, whose spatial audio stands out as superior. Alternatively, users can still optimize their audio experience on Spotify by adjusting the music equalizer settings on Pc and Phone within the app's EQ settings.
Users with iOS 15 devices and AirPods have the opportunity to utilize Spotify's spatial audio feature. Although it may not match the immersive quality of Apple Music's Atmos, it remains a notable enhancement compared to the absence of spatial audio altogether. Furthermore, users can further elevate their listening experience by exploring DJ apps that seamlessly integrate with Spotify, offering additional enhancements and personalized features to augment their enjoyment of the music.
Best Spotify Songs Featuring Immersive Spatial Audio
Spotify's spatial audio feature allows certain songs to be heard in a 360-degree soundstage, making them feel more dynamic and multidimensional. Check out these playlists that offer spatial audio support.
How to Enable Spatial Audio on Spotify
To turn on spatial audio on spotify, all you need is the latest version of the app, a compatible song and a device that strikes the right chord. Here's how you can do it in just a few simple steps:
Step 1: Connect Airpod to Phone
Pair your phone with AirPods Pro or AirPods with bluetooth for a seamless experience.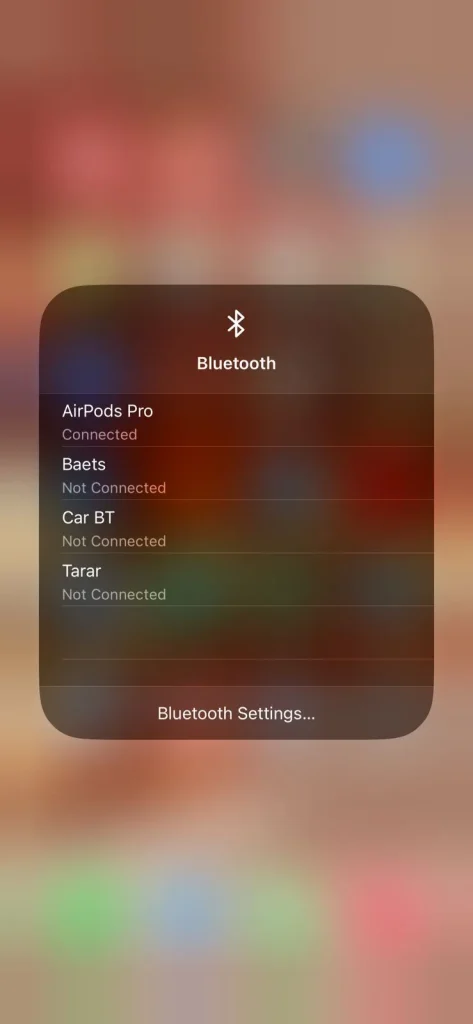 Step 2: Access the Control Centre
Swipe Down the Control bar from the top right corner of the phone customize your audio settings.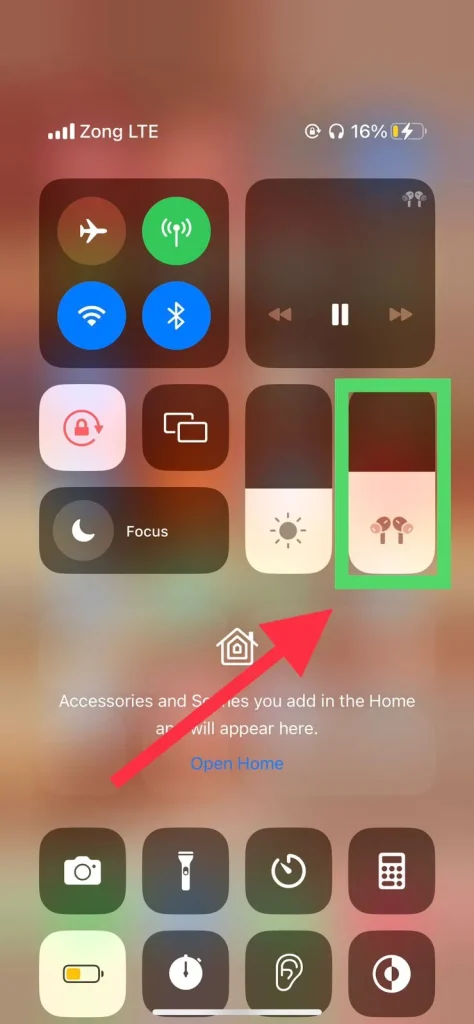 Step 3: Long-press the volume
Now press Volume Icon in control Centre to bring up options for audio settings.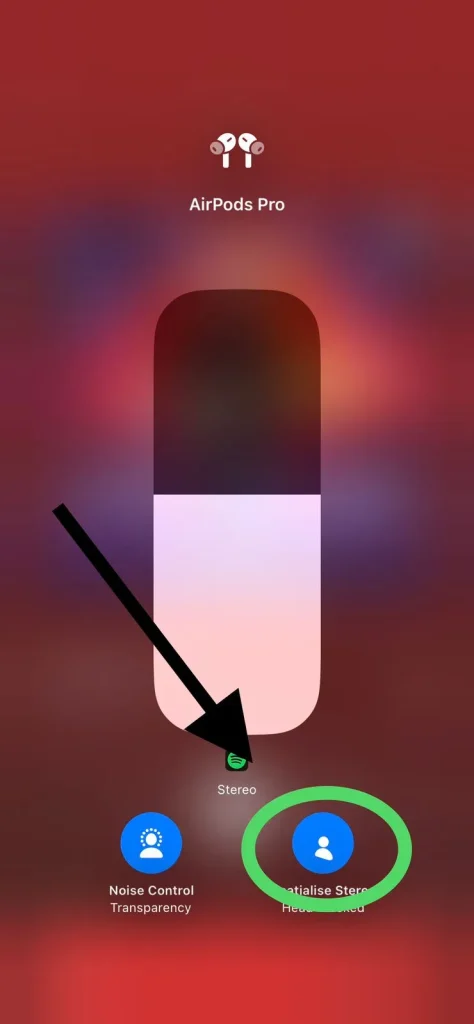 Step 4: Select the Spatial Audio
Among the options , click on the "Spatialise Stereo Head Tracked"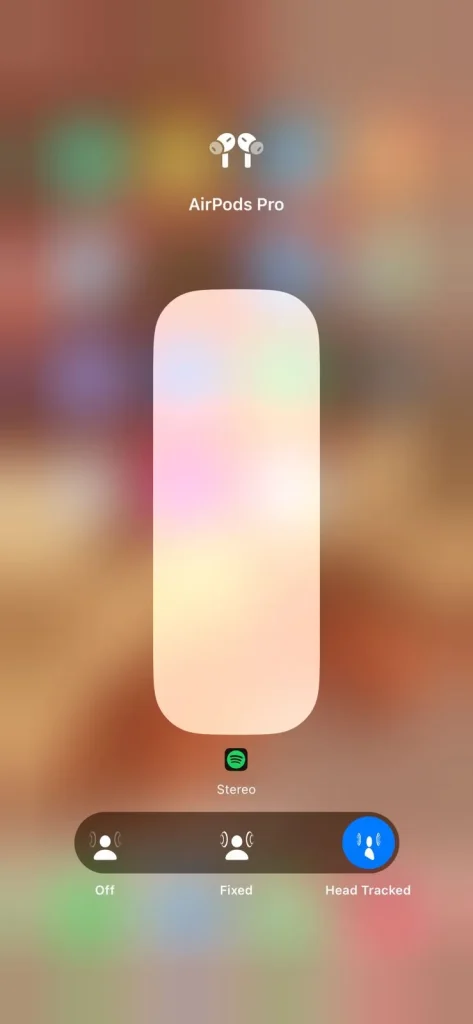 Did You Know?
When you activate this feature with head tracking, the audio adjusts to your every head movement, making you feel like you're part of the music. To experience this state-of-the-art technology, tap on the "Head Tracked" option. But wait, there's more! If you're not feeling up to full head tracking, you can always opt for the "Fixed" setting, which still provides an immersive spatial audio experience.
Spatial Audio, Spotify vs Apple Music
Being a Spotify audiophile, I recently had the opportunity to try out the spatial audio feature on both Spotify and Apple Music. While both services claim to offer an immersive listening experience, I found that Apple Music takes over a top shot in several ways,
Apple Music's Spatial Audio, available free of cost to all subscribers, Meanwhile, Spotify lack of an equivalent feature with limited spatial audio offerings and only a handful of tracks available.
Apple Music creates a spatial immersive feel and ambient soundscapes highlighting vocal harmonies and small audio textures. On the other hand, Spotify's implementation of spatial audio relies on the less advanced Ogg Vorbis format, which limits the quality and precision of the soundstage. From August 2022, Apple music will provide high-fidelity streaming experience and audiophiles will have no other option but to choose Apple Music.
When it comes to Spatial Audio, Apple Music takes the cake with an extensive catalog consisting of 100 million songs that is miles ahead of its competitor. They have partnered with top-notch artists to create Spatial Audio mixes of their albums, continuously adding new releases to their impressive repertoire. With millions of tracks available in Spatial Audio, Apple Music leaves its rivals in the dust.
Lastly, Apple Music's Spatial Audio is as easy as pie! This nifty feature is enabled by default for all Spatial Audio supported tracks and can be accessed seamlessly across all devices, including iPhone, iPad, Mac, and Apple TV. Users can also toggle Spatial Audio on or off at their leisure, depending on their listening preferences. However, Spotify's Spatial Audio feature is a different story. Users have to manually enable it for the limited number of songs that support it, which can be a hassle for some music enthusiasts.
Other Spatial Audio Compatible Applications: Explore the Possibilities
In correspondence with Dolby Atmos, Apple Music's Spatial Audio is leading the pack in terms of availability and the number of compatible tracks. Still, some other apps offer this spatial experience, from mellow indie to explosive riffs.
Air Video HD (Turn on Surround in Audio settings)
Apple's TV app
Netflix
Disney+
FE File Explorer (DTS 5.1 unsupported)
Foxtel Go (Australia)
HBO Max
Hulu
Plex
Peacock
Discovery+
Paramount+
Vudu
TIDAL songs
Which of Apple's products is Spatial Audio enabled?
Apple has made Spatial Audio available on various devices, allowing users to immerse themselves in the world of spatial audio, experiencing every instrument and voice in a multidimensional soundscape that brings them closer to the heart of the music.
iPadOS 15.1
Apple TV 4K with tvOS 15 or later
Beats Fit Pro
AirPods Max, AirPods Pro , AirPods ,
iPhone 7
iPad Pro 11‑inch
iPad Pro, 12.9‑inch third generation
iPad Air, Third generation
iPad, Sixth generation,
iPad mini, Fifth generation
FAQs:
Conclusion:
With over 406 million active monthly users and 205 million paying subscribers, Spotify has been the reigning champ of music streaming for quite some time, holding the crown as the ultimate go-to for music enthusiasts. But when it comes to three-dimensional immersive listening, Spotify offers relatively meager spatial audio options.
While not everyone on Spotify might prioritize lossless audio quality, many subscribers would want it to keep up with its competitors, such as Apple Music, Tidal and Amazon Music Unlimited.