When Does Spotify Wrapped Start and Stop Tracking Data?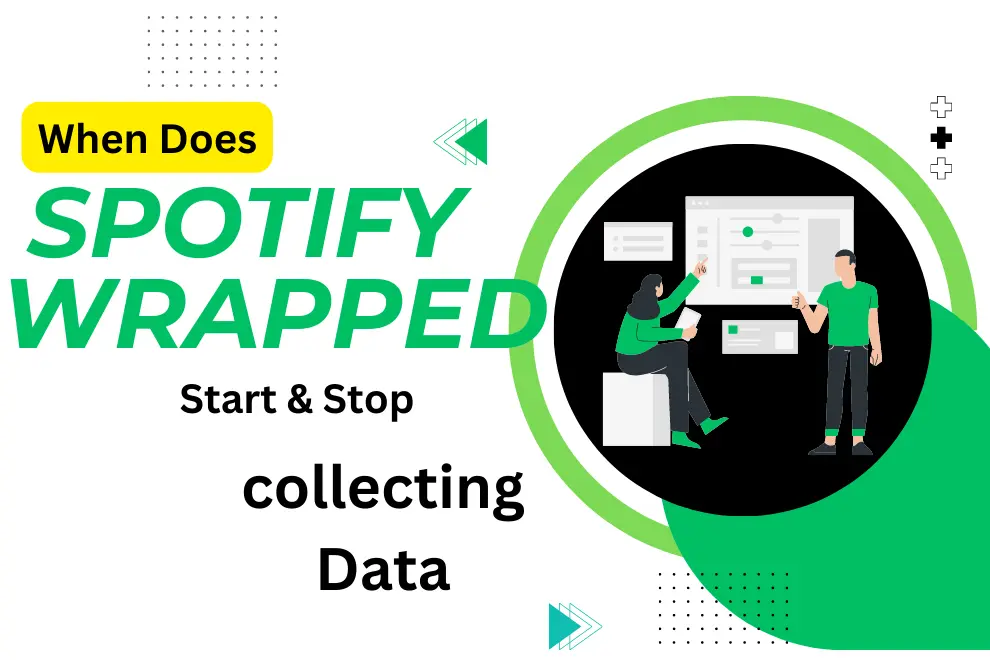 Spotify will give you an overview of your streaming habits on December 1st. Many Spotify users look forward to their personalized year-end summaries. These recaps show them their most-listened-to songs and favorite artists from the last twelve months. But here's something, not many people know: Spotify Wrapped only covers the first ten months of the year. The Spotify Wrapped tracking stops on October 31st. So, it's not a full-year summary as some might think. Let's take a closer look at other interesting aspects of Spotify Wrapped in detail.
When Does Spotify Start Tracking Data for Wrap?
Another main question is When Does Spotify Wrapped Start Tracking? Well, Spotify Wrap doesn't just track your music for a short time, like a few weeks or months. It takes ten months and starts from January 1st to October's end. Although November and December aren't added, Spotify still gets enough data for your final Spotify Wrap. Spotify pays close attention to the music you listen to and this ongoing tracking helps Spotify create a summary of your music preferences. 
Note! The truth is we may never know the exact day when Spotify Wrapped stops keeping track of what we listen to. According to Spotify's tweet, it's the end of October but it may even add the first two weeks of November.
When Does Spotify Wrapped Stop Tracking Music?
Although all Spotify users know that the Wrap is a collection of their favorite music tracks and artists of the whole year the fun fact is it is based on your activity from 1st January to 31st October. The listening activity from 1st November to 31st December is untracked and not recorded in Spotify Wrapped. So in simple words, Spotify stops tracking music after the 31st of October.
To get Spotify Wrapped, use the app to listen online, play 30 tracks for at least 30 seconds each, and explore at least 5 different artists. Offline data isn't considered, and not meeting these criteria may result in no Wrapped summary.
Tracking of Music For Spotify Wrapped 2023
Yes, if you want to have an amazing wrapped in the last week of November, 2023, start listening to your favorite music online right now. It is because it has started recording data from 1st January 2023 and will record the music activity till 31st October 2023. Then, by 1st December you will be having an amazing list of your favorite tracks and artist.
You can experience the joy of nostalgia by rewatching your Spotify old Wrapped. Through dedicated URLs, each year's musical journey becomes a portal to the tunes that defined that specific time. It's akin to opening a time capsule of melodies, effortlessly allowing you to relive your past musical choices.
Spotify Wrap hype Fun Facts
Spotify Wrap feature was introduced in 2016 and has been an awaited trend since beacuse people love to share wrapped stories and playlists on social media. Spotify lets users take a look back at their music-listening habits and discover their favorite songs, artists, and music styles from the whole year. This feature gives them a snapshot of their musical journey throughout the year. The wrap isn't a boring graph presented for you, it's for both listeners and artists with funky elements.
Spotify unveils the most-streamed songs, artists, and genres worldwide yearly. This data reflects the collective musical taste of people from different cultures and backgrounds. You get to see the top ones and check if your favorites are in it or not.
The top genre you listened to year around is presented in the form of a funky solar system. The planets show genes like Pop, Indie, Rock, Hyperpop, Pop Punk, K-pop, and more.
Spotify Wrapped doesn't stop at music. For those who enjoy podcasts and audiobooks, the feature also provides information on the most-listened-to podcasts and the top books.
Besides knowing their top songs, users can also explore their favorite music styles and even get a Listening Personality label. This label sorts its music personality into titles like The Adventurer, The Early Adopter, The Deep Diver, and The Devotee, among others. These labels give a playful yet insightful look; Do you like being loyal to the music genre or are you into newness? Spotify wraps let you know that!
FAQS:
Conclusion
Every day, you enjoy streaming music that catches your interest. These choices of songs, artists, genres, and playlists reveal much about you. To sum it up, Spotify Wrapped is a captivating way to relive and celebrate a year's worth of musical discoveries, whether you're a listener or an artist. Get ready to unwrap your musical journey on December 1st and dive into a new one with Spotify Wrapped!
When you check your Spotify Wrapped stats, you can confirm what you already know about your favorite artists and preferred genre. But it might also bring some surprises, like realizing you listened to an unfamiliar artist more than expected.