How to Rewatch Spotify Wrapped ?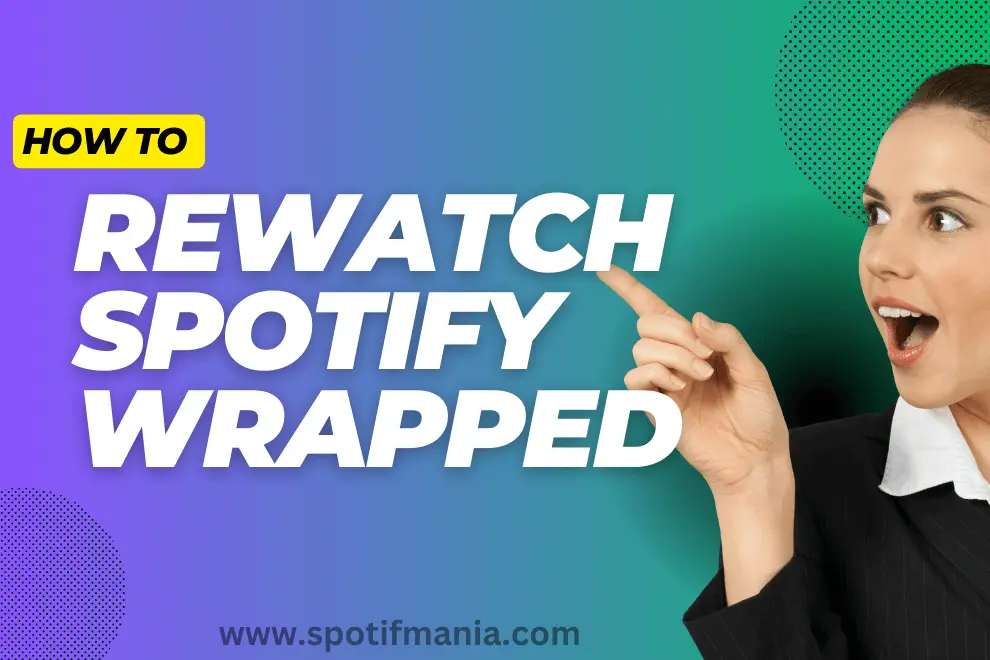 If you're excited to see your previous year Wrapped & Wrapped stories again, I've got all the details. Spotify Wrapped is like an enchanting musical time capsule. It takes you on a journey through your favorite songs, artists, albums, and podcasts of the year gone by. But what makes it super cool is how it shows everything in animated stories and with music you love. And guess what? You can even share these fun stories with your friends. Let's see how you can enjoy your Wrapped all over again.
Instant Answer:
You can locate your Spotify Wrapped from the previous year on the home page of the Spotify app. To access it via browser, consider using the links provided below.
How do you Rewatch Spotify Wrapped?
Spotify Wrapped presents users with their personalized summaries during the last week of November. If you're interested in revisiting your Spotify Wrapped or Wrapped stories, follow these steps to do so.
Step 1: Launch the Spotify app on your phone:
Take out your phone and open the Spotify app. It's time to unveil the magic of your Wrapped 2022
Step 2: Find the Wrapped Section:
Once you're in the app, head to the homepage. Look for the section called "Spotify Wrapped." You'll spot a tile with a bright yellow 'Play' button below it. Tap on that, and the fun begins!
Step 3: Watch and Explore:
The super cool part is finally here! You get to watch your Wrapped stories, and they're like little movies showing your awesome music journey all year long. It's like going on a fantastic music adventure made just for you. And guess what? You can easily slide your finger left or right on the screen to see the previous or next story.
What if Wrapped isn't on the Homepage? Try These instead:
Spotify Wrapped is an annual feature offered by Spotify that provides users with a personalized overview of their listening habits throughout the year. This feature typically becomes available in the first week of December and covers the period from January 1st to October 31st of that year.
If you can't find Wrapped or Wrapped stories on the homepage, no worries! Spotify has got you covered with other ways to access it:
Find Your previous year Wrapped Banner
First, we got to hit the search button in the app. Look for the magnifying glass or the word "Search." Then, type in "2022 Wrapped" and hit enter or the search button.
An Alternate Search Method
Instead of typing the whole thing, you can just type "Wrapped" in the search bar. Then, look for the "2022 Wrapped" genre in the search results. Once you spot it, tap on it, and guess what? There's gonna be a big banner. Click on that banner, and voilà! You can start enjoying all your awesome music stories.
Save Wrapped Stories
You won't be able to see your Wrapped stories on the Spotify app, but don't worry! Save some screenshots or share the slides from your current story before January 1st. That way, you'll be able to keep up those great memories long after they've disappeared. Snap, save, and enjoy your musical journey for all time.
Save Your Wrapped Playlist
When you see your Wrapped playlist for the current year, save it to your library. It's easy! Follow these steps:
Search for the Wrapped option in Spotify.
Look and choose for your Wrapped album.
Now, select the "Add to your library" option.
Now, your playlist is safe and sound in your Spotify library; you can listen whenever you want.
Access Spotify Wrapped Archives
If you want to find your Wrapped playlists from previous years, here's a neat trick:
Explore Past Years
To find Wrapped playlists from any year, change the year in the link to the year you want. For example:
To access Wrapped 2020, replace "2021" with "2020" in the link.
To find Wrapped 2019, change "2021" to "2019."
Keep going like this for previous years: 2018, 2017, or 2016.
And there you have it! With these tips, you can access your past Spotify Wrapped stories and playlists. Now, you can enjoy the music memories from years gone by.
Saving the Wrapped Stories and Playlist
By saving your Wrapped stories, you can revisit them anytime you want and relive the joy of your music memories all over again. And that's not all! Your special playlist of top songs is safely stored in your Spotify library, ready to be played whenever the mood strikes. So, whenever you need a dose of nostalgia or want to jam to your favorite tunes, they'll be right there waiting for you.
My personal Experience:
Rewatching Spotify Wrapped was a fantastic experience! I opened the app, found the Wrapped section, and tapped on the bright yellow 'Play' button. The animated stories took me on a journey through my top songs and artists from last year. I saved and shared them with friends to relive the memories together. Plus, my special playlist is now in my library, always ready to play. It's like having a musical time machine! Don't miss out on the fun – rewatch your Spotify Wrapped and let the music bring you joy again!
FAQs:
Conclusion
To wrap it all up, Spotify Wrapped is a super cool way to see your favorite music from last year. You can rewatch your stories by following some easy steps. Save the stories and share them with friends so they don't disappear. And guess what? Your special playlist will stay in your library, ready to play anytime you want. So, enjoy the magic of Spotify Wrapped, celebrate your music journey, and keep grooving.  Let music be your friend, filling your heart with joy and smiles.