What is Crossfade/Gapless Playback Spotify? How to Enable it?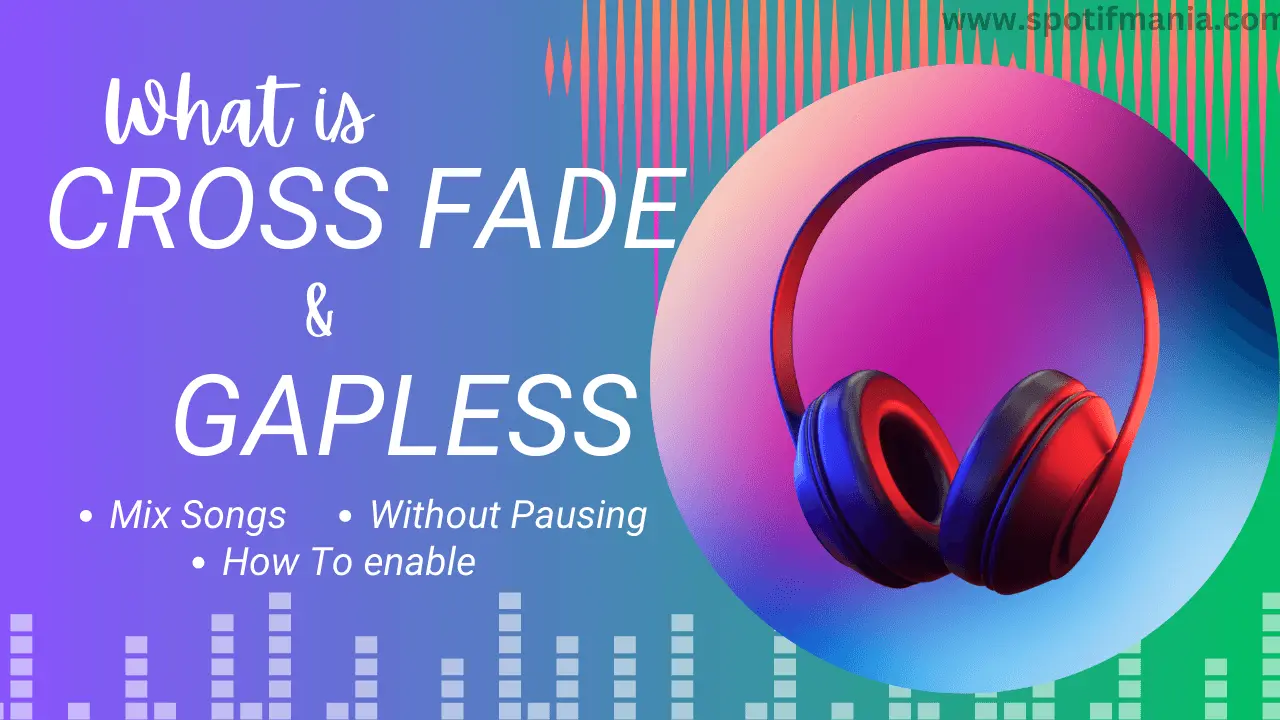 When it comes to music streaming, a smooth listening experience with no gaps or abrupt changes between songs is especially appreciated. Fortunately, Spotify provides features like crossfade and gapless playback to improve the consistency of your music journey. We will go into the fundamentals of crossfade and gapless playback in this thorough article, and give full instructions on how to activate and customize these features to fit your tastes.
Instant Answer:
Both crossfade and gapless playback contribute to a more immersive and enjoyable music experience, allowing listeners to enjoy their favorite tracks and albums without any interruptions or abrupt transitions.
Setup Access>>Go to the Playback Settings>>Enable Crossfade>>Choose the Duration of the Crossfade Effect
What Is Crossfade/Gapless Playback Spotify?
Spotify Crossfade Playback:
Spotify's crossfade playback function enables a seamless transition between tracks. When enabled, crossfade produces an overlap between the end of one song and the start of the next, effortlessly merging them. This prevents any abrupt stops or disruptions, resulting in an uninterrupted listening experience. You may tailor the duration of the transition using a crossfade to suit your needs.
Spotify Gapless Playback:
Spotify Gapless Playback is another function that provides a smooth transition between songs, which is especially useful for albums or tracks that are supposed to be played without pauses. There are no gaps, stops, or silences between songs when gapless playing is enabled, providing for a seamless and unbroken flow of music. This capability is particularly beneficial for concept albums, live performances, classical music, and mixes in which the songs are intended to be heard as a continuous piece.
Crossfade and gapless playback both improve the Spotify listening experience by removing any abrupt transitions or pauses, enabling you to listen to your favorite music flawlessly from one track to the next.
Why Use Crossfade And Gapless Playback?
On Spotify, crossfade and gapless playback seek to deliver a smooth listening experience by removing abrupt transitions or breaks between songs. Crossfade assures that there are no abrupt pauses or breaks in the music, whereas gapless playback maintains the song's intended flow and continuity, providing for a more immersive and uninterrupted listening experience. These capabilities accommodate various musical circumstances and tastes, allowing users to customize their playback settings and enjoy music in a more smooth and more immersive manner.
Features Of Crossfade/Gapless Playback Spotify:
How to turn on crossfade on Spotify:
Step 1: Open the Spotify App:
Sign in to your account and open the Spotify app on your device.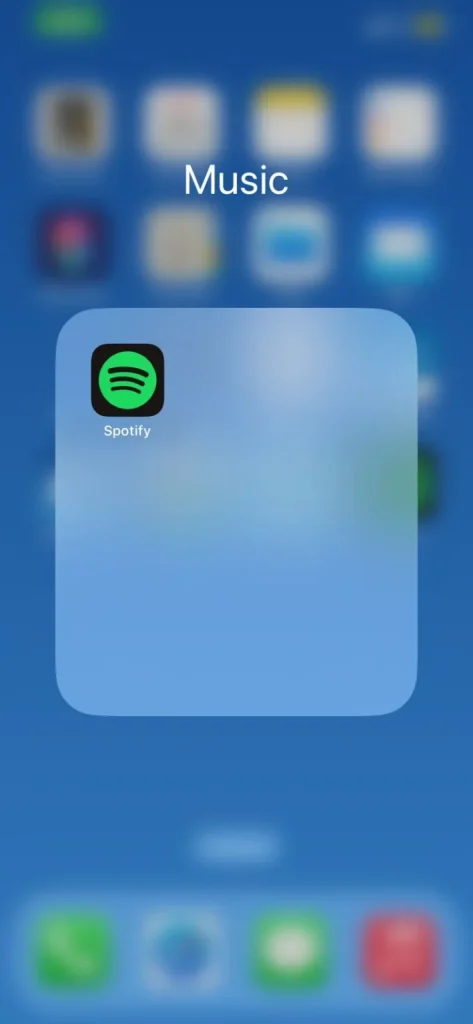 Step 2: Setup Access:
Select the "Settings" option, which is usually represented by a gear symbol. It's normally accessible by clicking on your profile photo or in the upper-right corner of the Spotify window.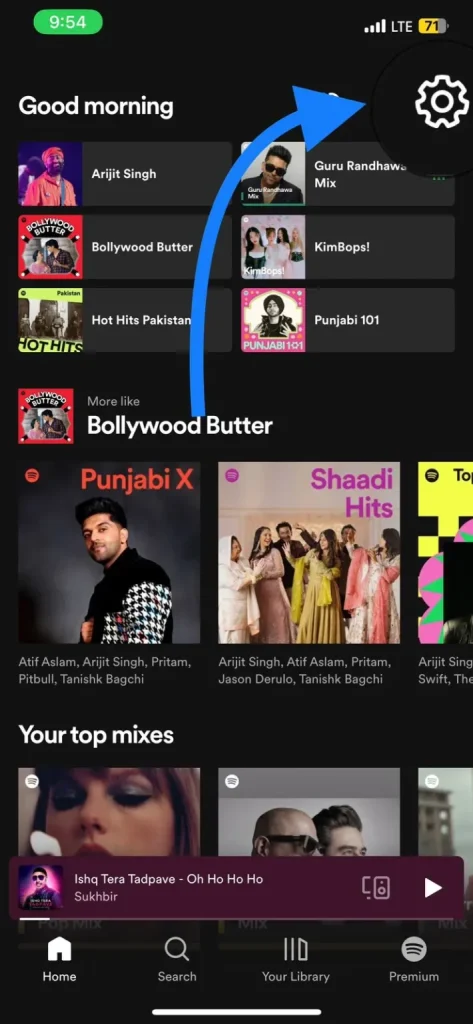 Step 3: Go to the Playback Settings:
Scroll down to the "Playback" section of the options menu. To view the playback settings, click on it.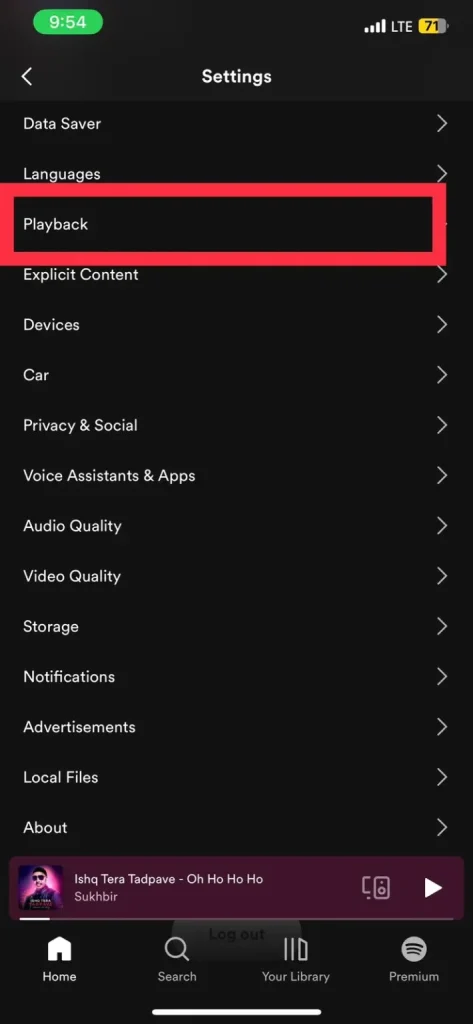 Step 4: Enable Crossfade:
Navigate to the playback options and choose the "Crossfade" option. It may be labeled "Crossfade songs" or something like that. To enable crossfade playback, slide the toggle switch to the right.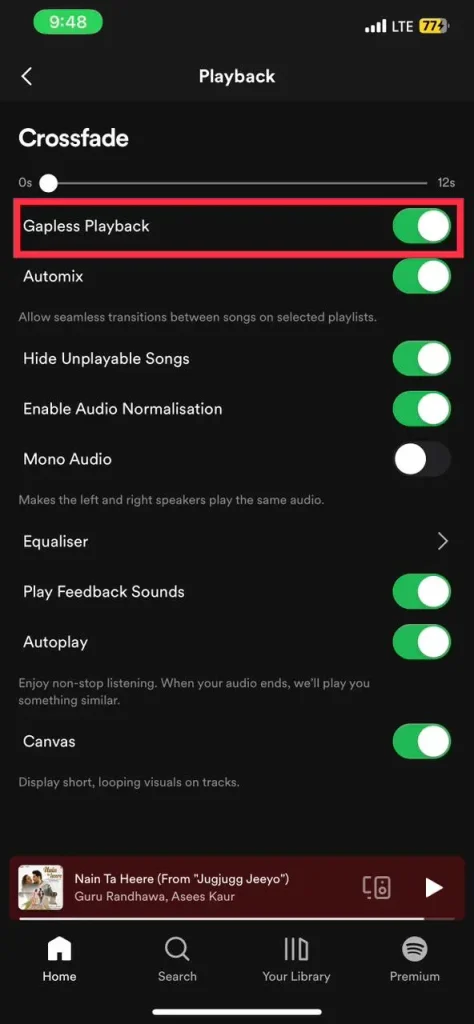 Step 5: Choose the Duration of the Crossfade Effect:
Once crossfade playback is enabled, you may choose the duration of the crossfade effect. Slide the slider left or right to shorten or lengthen the crossfade. Typically, the allowable range is between 1 and 12 seconds.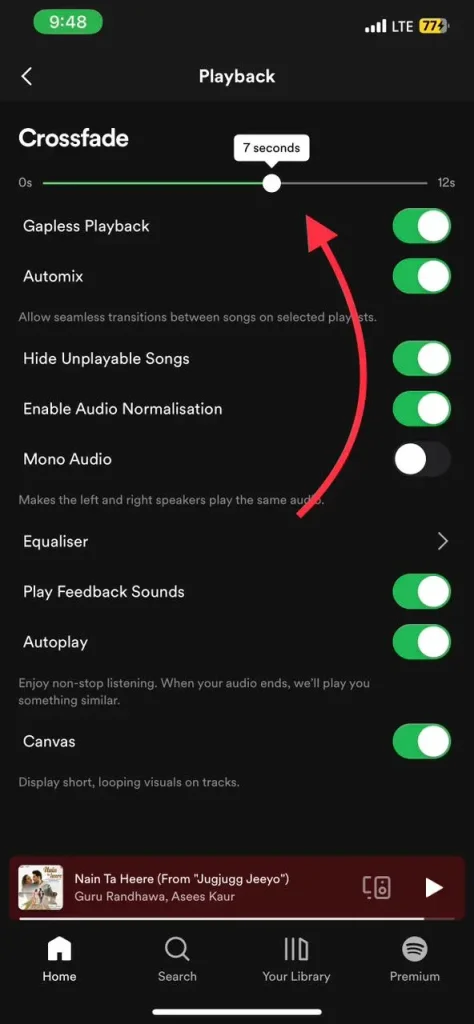 Best Crossfade time Spotify
Determining the best crossfade time on Spotify is a subjective matter that varies based on individual preferences. While there isn't a definitive answer, many Spotify users have found that a 2-second crossfade duration tends to be a popular choice. The 2-second crossfade strikes a balance between providing a smooth transition between songs without the overlap feeling too short or too long. It allows for a noticeable yet seamless flow between tracks, enhancing the overall listening experience on Spotify.
As a music consultant myself, I have explored different crossfade times on Spotify to discover my preferred setting. After experimenting with various durations, including 1 second and 3 seconds, I have personally settled on a 2-second crossfade as my go-to option. This duration has proven to be versatile and enjoyable across different genres, from energetic pop to atmospheric electronic and soothing classical music.
Setting the crossfade to 2 seconds adds a delightful touch to my listening sessions. It ensures a graceful transition where the ending of one song and the beginning of the next blend harmoniously. The songs retain their distinct qualities while seamlessly flowing into one another, creating a captivating musical journey.
It's worth noting that the best crossfade time can vary based on personal taste, the specific songs being played, and the desired atmosphere. Some listeners might prefer shorter crossfade times for quicker transitions, while others might opt for longer durations for a more immersive and seamless experience.
Ultimately, the "best" crossfade time on Spotify is a matter of individual preference and experimentation. I encourage you to explore different durations, including the popular choice of 2 seconds, and find the crossfade time that enhances your enjoyment of the music and creates the desired listening atmosphere.
Difference between Spotify Crossfade and Gapless Playback :
Technically both are same and help you maintain the flow of your favorite tracks without bothering to change them again and again. Anyhow in crossfade, one song transits to other as soon as it finishes while in gapless playback Spotify you hear a little silence before the next track starts.
Frequently Asked Questions
Conclusion
In conclusion, Spotify's crossfade and gapless playback features take your music experience to the next level. With crossfade, songs seamlessly blend into each other, eliminating any jarring pauses or disruptions. Gapless playback ensures a smooth flow between tracks, perfect for albums and continuous mixes. Whether you're creating playlists or enjoying concept albums, these features create a cohesive and immersive listening experience. Activate crossfade and gapless playback on Spotify today and enjoy uninterrupted musical bliss. Elevate your music journey now!