4 ways of How to share liked songs on Spotify?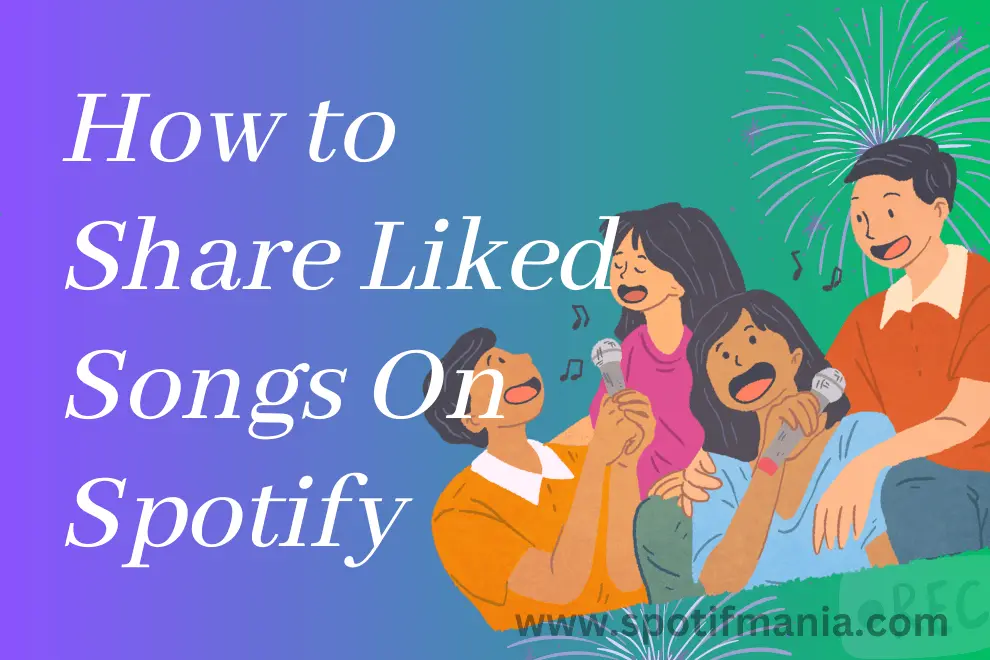 Are you prepared to tap into the power of musical connectivity? Sharing your favorite tunes has never been more thrilling or simple with Spotify as your digital stage. This article will go into the enthralling area of "How to Share Liked Songs on Spotify," revealing the keys to seamlessly spreading your musical passion. We'll review the procedures, techniques, and tricks that enable you to construct and share your musical universe, from mesmerizing melodies to heart-pounding beats. So prepare for a trip where rhythm unifies us, songs ignite our souls, and music's ecstasy knows no bounds. It's time to learn how to share your favorite songs on Spotify and connect with other music fans in a melody of shared experiences. Let's get started!
Instant Answer:
Open Spotify>>Make new playlist>>Add liked song to newly created playlist>>share it with friends
How to Share Liked Songs & Playlist on Spotify?
Sharing a single liked song is a straightforward process on Spotify. Simply play the desired song and click on the share button located at the bottom right corner of the screen. From there, you can choose to share the song through various mediums or copy the link and send it to your friends or family members.
When it comes to sharing all your liked songs or a playlist of your favorite tracks on Spotify, there is an additional step involved due to the platform's limitations. Spotify does not provide a direct option to share an automatically generated playlist of liked songs. Instead, you will need to manually create a new playlist and add your favorite songs to it. Below, you'll find a comprehensive guide on how to share your liked songs on Spotify using both a PC and a mobile phone.
In the summer of 2014, as I prepared to share a hip-hop playlist with friends for an evening music party, I discovered unintended classic songs in the mix. Realizing the need to curate the playlist, I learned how to unlike songs on Spotify. This experience underscores the importance of mastering platform features for precise playlist management. I recommend taking the time to learn this skill to maintain the intended ambiance in your playlists.
How to Share Liked Songs on Iphone & Andriod :
Here are step-by-step instructions for sharing loved music on the Spotify mobile app by using android or Iphone:
Step1 : Open Library of Spotify:
Open your Spotify app on your mobile devices. After signing in, go to the Library option at the bottom of screen. This will take you to your music library, where you may access any previously downloaded & Liked tracks, playlists, or albums.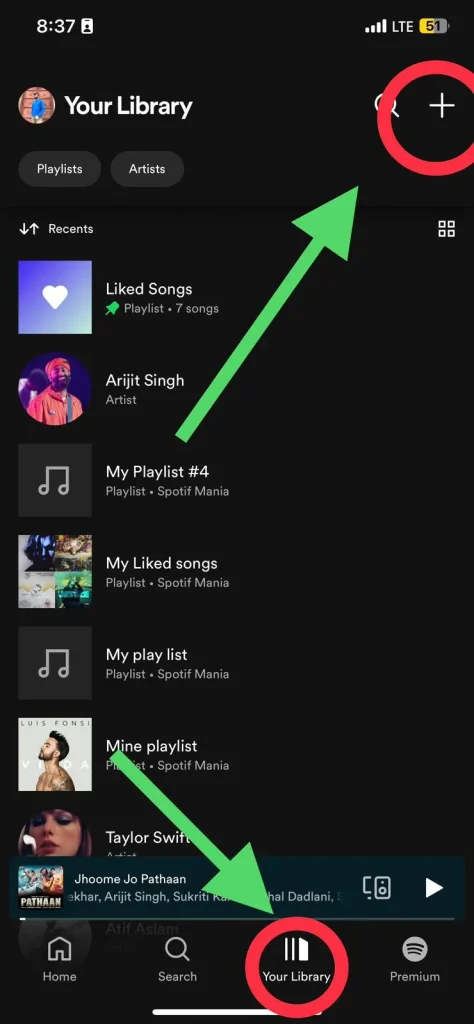 Step 2: Make a New Playlist:
After opening the screen, navigate to the top right corner where you'll find a "+" sign. Click on this symbol to initiate the playlist creation process. Once clicked, a dialog box will appear, allowing you to assign a name to the playlist. Feel free to choose any desired name. I usually name of the friend or individual whom I intend to share the playlist with.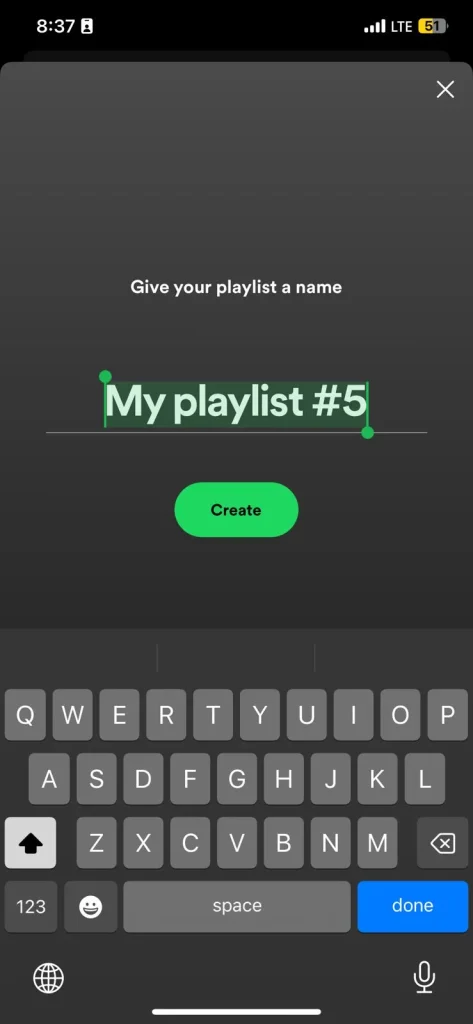 Step 3: Add songs in Created Playlist:
Once you Created playlist now you have to add songs into new playlist to share with your friends and family. press the "+" then you will 4 types of songs lists Suggested, Filmi, recently played and songs you liked.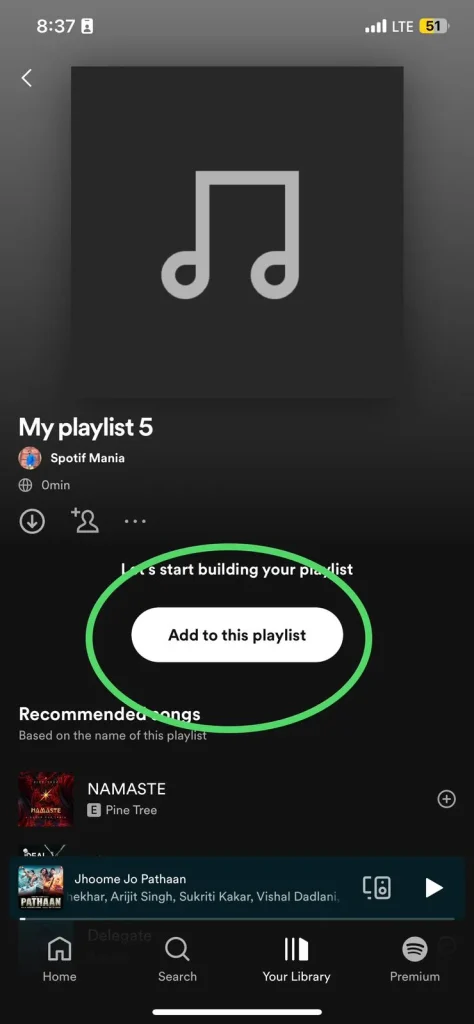 After pressing plus sign(+) swipe left 3 times to get access on "Songs you Liked"
Step 4: Find the Share option in Playlist:
When you've entered the track you're looking for, select the menu icon (three vertical dots) at top and scroll down to find share button. Doing so will reveal a list of available options. you can also invite other friends to this playlist.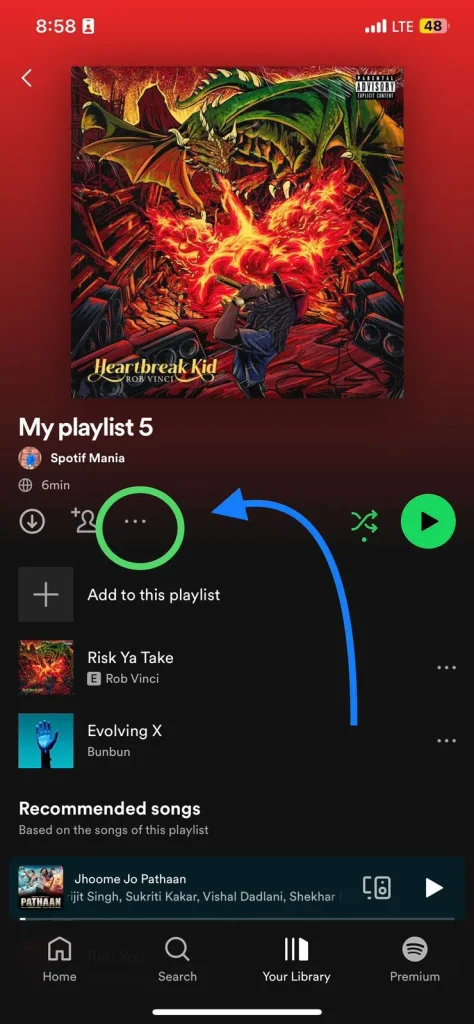 Step 5: Share via Social media or Link
From the menu, select "Share." This will show you many sharing choices. Select how you wish to distribute the music or playlist. You can distribute it via chat apps, social media, or email. Choose the preferred choice from your device's available sharing options.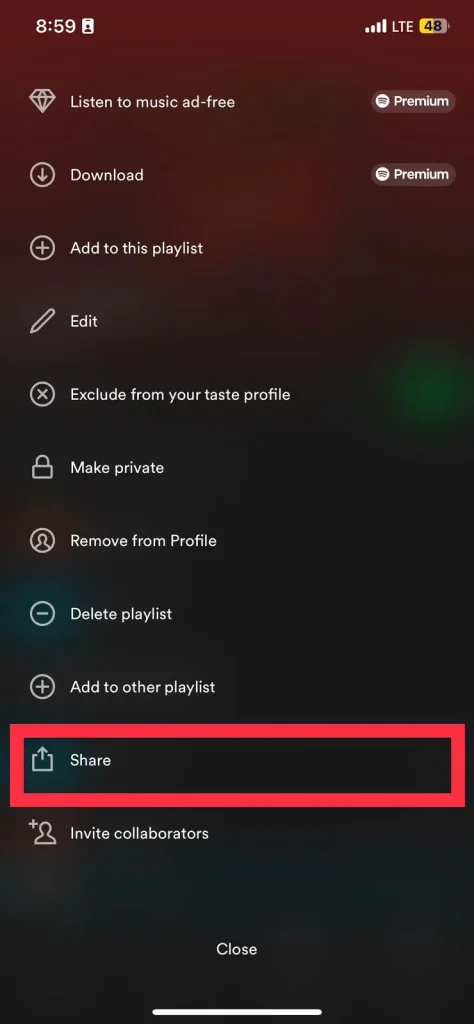 How to share liked songs on Spotify desktop or MACos.
Here's a step-by-step method for sharing loved music on Spotify desktop or macOS:
Step 1: Launch the Spotify app:
Begin by launching the official Spotify desktop application on your computer, either on PC or Mac.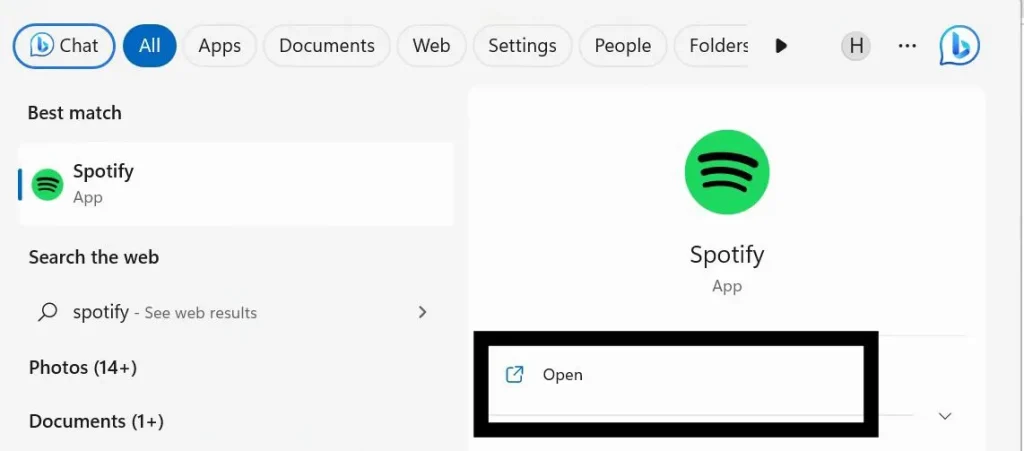 It's crucial to note that the web version of Spotify does not support selecting all Liked Songs simultaneously. If you don't already have the desktop app installed, you can download it directly from the official Spotify website.
Step 2: Create a New Playlist:
Creating a new playlist is a simple process, . Locate and click the "Create Playlist +" option found in the left sidebar of Spotify. By default, a generic name will be assigned to the new playlist. I recommend providing a more descriptive name & description to enhance clarity and purpose of favorited playlist.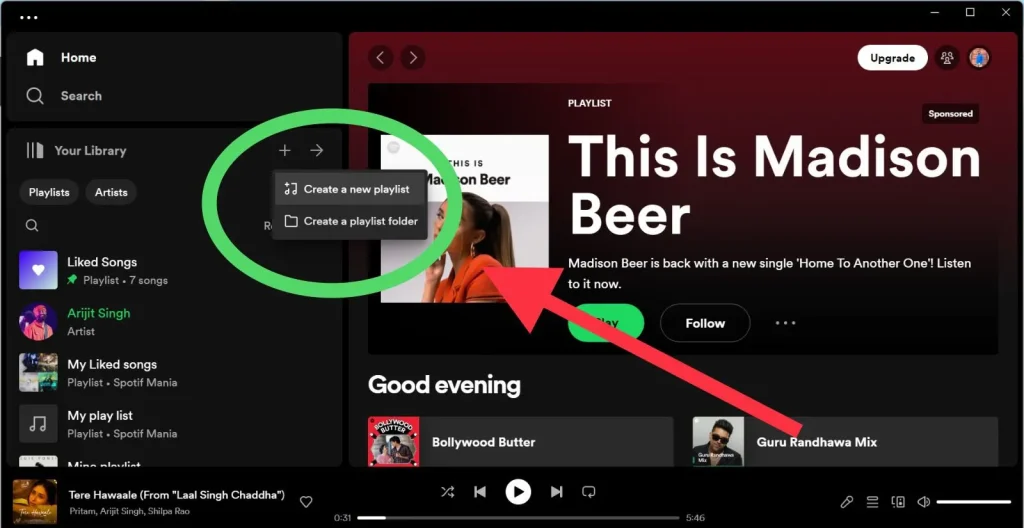 Step 3: Access Liked Songs:
Now click on the Liked songs playlist in the left side bar. you can easily find your liked songs because of its unique purple color with heart in Centre.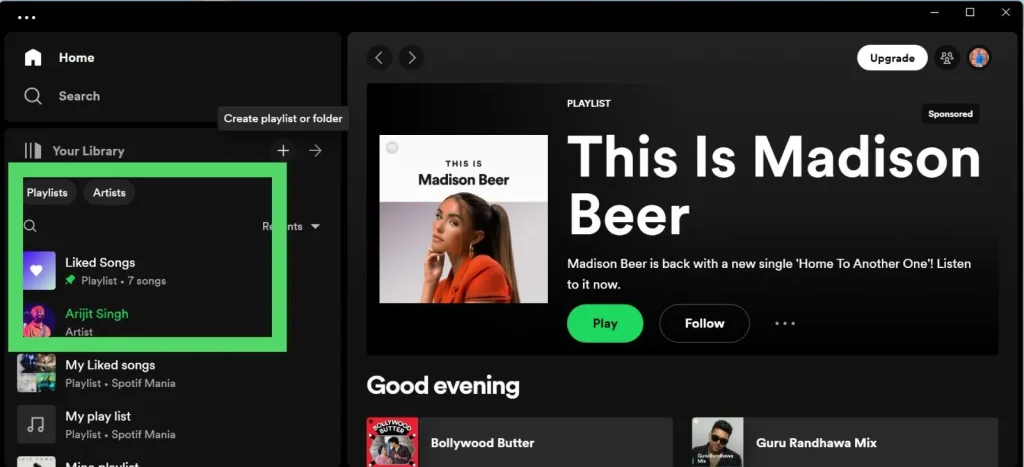 After clicking on Liked songs you will have access to all your favourite songs which is not shareable all at once, but you can share single songs here. TO share single click on three dots & share it via Social Media or copy link.
Step 4: Select All Your Favourite Songs:
Now you have to select all your favourtie songs. To do this ,press Ctrl+A iy you are PC/windows user. Press ⌘ Cmd+A if you are MacOS user. By executing this command, all the songs within your Liked Songs list will be highlighted.
Step 5: Transfer the Selected Songs:
Next, you'll need to transfer the selected songs to the playlist you just created. To do this, click and hold on the highlighted area of songs, then drag them over to your newly created playlist. Make sure the new playlist is positioned at the top of your playlist collection. By performing this action, all the songs you have chosen from your Liked Songs will be copied over to the new playlist. This allows for easy organization and access to your favorite tracks in one dedicated playlist.
Important Point to consider
Take a moment to review the contents of your new playlist. Click on the playlist within the left panel to ensure that all your Liked Songs have been successfully transferred. If you wish to make your Liked Songs playlist public and have it prominently displayed on your profile, click on the three-dot menu located at the top and select the "Make public" option.
Sharing Liked Songs Via Third Party Tool:
If you are utilizing a Chromebook or prefer to avoid installing the desktop app, an alternative option called the Share Liked Songs tool can be utilized instead. IT is online third part tool which is integrated with Spotify APIs.
With the Share Liked Songs tool, you can easily share your favorite songs with others and enjoy the music together.
Some Suggested Method to Share your Special Tracks:
Sharing your Spotify profile with the world is one way to get your favorite songs in front of new ears. By tapping your photo in the top right and selecting "Edit Profile," you can update your profile. Choose "Public Profile" and switch it on.
People can collaborate on a playlist and listen to the same music simultaneously. The "+" button is in the screen's right-hand corner; pick it and then click "Create Playlist." Click the "Create" button after giving your playlist a name. Once the playlist is complete, click the menu button (three dots), followed by "Make Collaborative." If you share the playlist's link with others, they can add music after it goes online.
You can create a Shareable Link to send your music to someone who does not have a Spotify account. Shareable links can be created for individual songs or entire playlists by clicking the "Options" menu (three dots) and then "Shareable Link." The playlist will be accessible to anyone with the URL, regardless of whether or not they have a Spotify subscription.
Following these steps and using these extra tips will allow you to easily share your favorite songs and playlists with others, spreading the joy of music across the digital landscape.
FAQs:
Conclusion
Spotify playlists are a great way to spread your taste in music and make new friends. Following our steps, you can easily send your loved ones or strangers links to your favorite songs and playlists. Let music bring you together and inspire unforgettable experiences. Start sharing your favorite tunes on Spotify and help spread happiness and build community via the universal language of music.