Spotify's New Feature Spotify Daylist: How to get your Exposed Daylist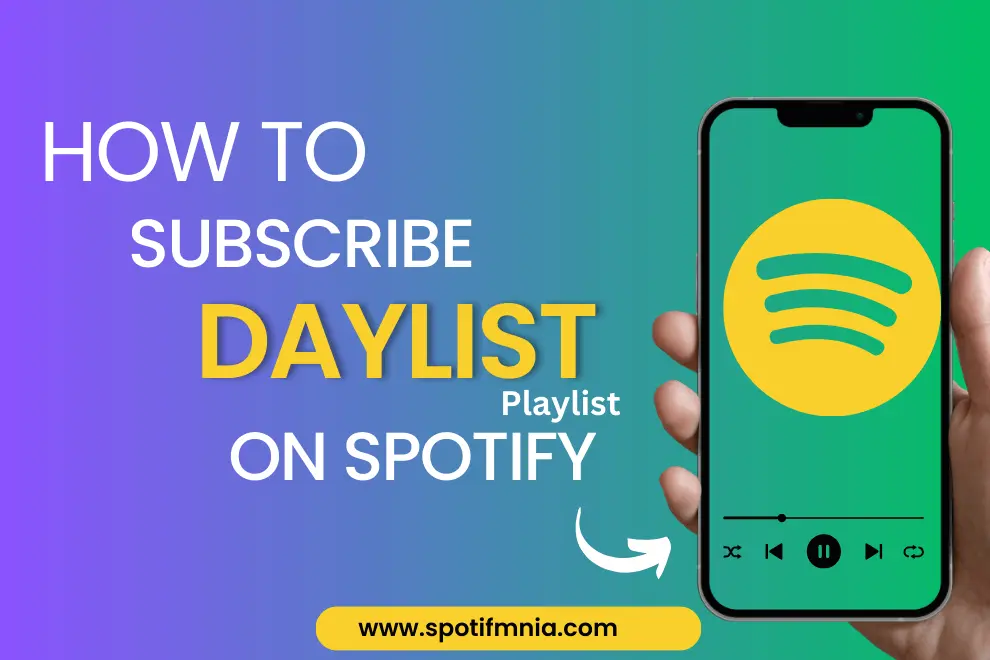 Spotify takes music streaming to another level by letting you discover new music with Daylists. Spotify Daylist creates specific playlists that match your mood and the time of day, changing as your day progresses. And by changing, we mean it's always changing, leaving listeners curious about what's next. Imagine an AI-powered radio that created rhythm-synced playlists with fun song titles to keep your music experience fresh yet exciting.
You can find it on Spotify for Free and Premium users, and it updates multiple times a day. But it's available in specific countries, so find out which country it's in and use a VPN to change your Spotify Location. This way, you can enjoy a more dynamic music-listening experience. Read further to find out the details of what Spotify Daylist is, how it works, and how you can find Daylist on Spotify.
My 1st Encounter with Spotify's Musical Revelation
On the 13th of September, as I logged into my Spotify account, a conspicuous addition caught my eye on the home screen – the brand-new Daylist feature. Fueled by a curiosity that was impossible to contain, I promptly hit the play button and embarked on an eight-day journey of exploration. This immersive experience has provided me with a comprehensive understanding of Daylist, enabling me to curate an insightful blog post to share with my audience.
Spotify Daylist Explained
In the ever-evolving landscape of music streaming, Spotify has once again raised the bar with the introduction of its groundbreaking feature, Spotify Daylist. Feature launched on 12th of September, 2023, is not your typical playlist; it's your day encapsulated in a playlist. Think of it as your musical companion throughout the day. It matches your feelings from the busy morning to the calm evening.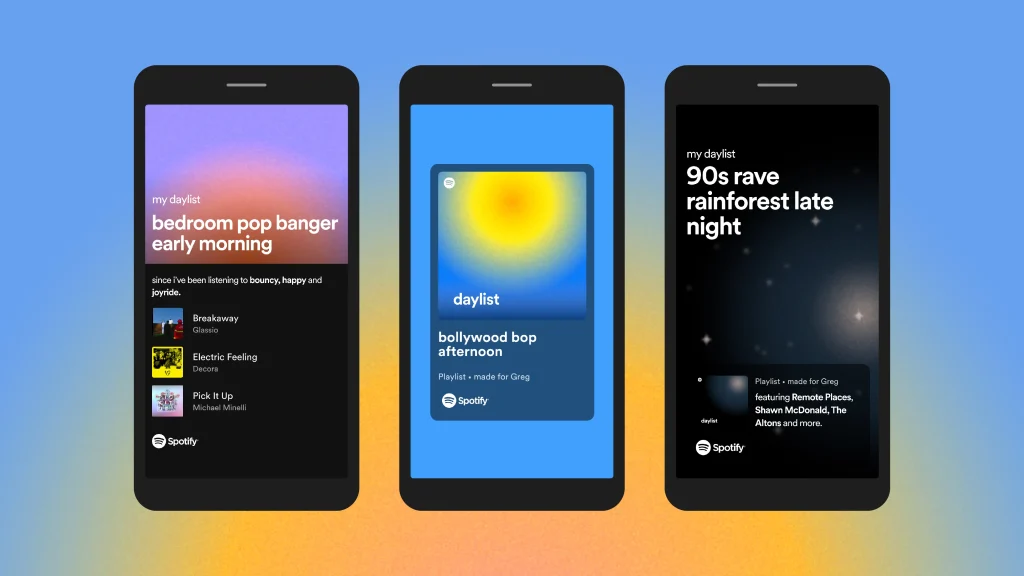 Daylist is made to do exactly that. It creates many playlists, each perfect for different parts of the day and days of the week. As your day goes on, your Daylist changes, too, so you always have the perfect soundtrack to fit your mood.
How to Access to Spotify Daylist Playlist
Daylist is readily accessible to both Free and Premium Spotify users, specifically in the following regions: the United States, Canada, the United Kingdom, Australia, New Zealand, and Ireland. Below are the details on how to access it:
Pro Tip: Keep in mind that the Daylist receives multiple updates throughout the day, ensuring a continuous stream of fresh and exciting music to enjoy.
Saving Daylist in Your Library
Have you found a Daylist that resonates with your musical soul on Spotify? Great news! You can effortlessly save your favorite Daylist, ensuring those cherished tunes are never out of reach. Here's how you can do it:
Tap the Three-Dot Menu: Locate the three-dot menu icon, typically situated in the corner of your screen. It's your gateway to Daylist preservation.
Scroll and Select "Add to Playlist": Scroll down within the menu options until you come across "Add to playlist." Clicking on this choice will set the wheels in motion.
Create a New Playlist: A new window will prompt you to create a playlist. Give it a name that resonates with the essence of the Daylist you're saving. This will not only help you find it easily but also add a personal touch to your music collection.
Voilà!: That's it! Your cherished Daylist is now safely ensconced in your library, ready to accompany you whenever you desire.
A little heads-up: Daylists undergo frequent updates to keep your musical journey fresh and exciting. So, remember to save your favorite Daylist before the next update, ensuring your treasured songs are always at your fingertips. Enjoy the tunes!
Sharing Daylists with Friends
Daylist is more than just a collection of tunes; it's a reflection of who you are through your music choices. Sharing your Daylist with friends is a breeze, and here are three engaging ways to do it:
Ready-made Screenshot: This is my go-to method for sharing my Daylist. When I stumble upon a collection of songs that perfectly encapsulates my mood, I simply take a screenshot and share it as is. It's like a snapshot of my musical soul in that moment.
Social Media Sticker: Sometimes, a Daylist has a unique vibe that deserves a bit of visual flair. In such cases, I select a sticker that resonates with the Daylist's mood and use it to enhance the sharing experience. It adds a touch of personalization and pizzazz to the sharing process.
Changing Sharecard: For those moments when I want to make the sharing experience even more special, I opt for a Sharecard. These nifty cards come with different background pictures, depending on the time of day. Whether it's morning, noon, or night, there's a Sharecard to suit the mood. Sharing my Daylist with these cards adds an extra layer of charm to the experience.
So, whether you're sharing a spontaneous musical moment or curating the perfect ambiance for a particular time of day, Daylist offers you versatile options to express your musical identity with friends. Give it a try and watch your shared tunes resonate with those who appreciate your musical taste. It's a delightful journey of musical connection!
How Does Spotify Daylist Expose Your Music Taste?
Spotify's Daylist is like a musical reflection of who you are. It's named in a way that sets the mood for your day, with names like "thrillwave," "happy dance," or "pumpkin spice." Every time it updates, it adds new songs that help you explore and understand your changing taste in music. But what really cracks us up are the crazy names they give your Daylist throughout the day.
For instance, in the morning, it might be "melancholy van life morning" or "fearful relationship morning," and in the afternoon, it turns into "proud serotonin afternoon." They get pretty creative with these titles.
And the best part? These names kind of expose what you're feeling or what you're up to during the day. "Rebellious Air Guitar Sunday Morning" says a lot, right? It's like a funny musical mirror for your day. There's one funny one called "Terror Bagpipes Evening" that exposes listeners' evenings.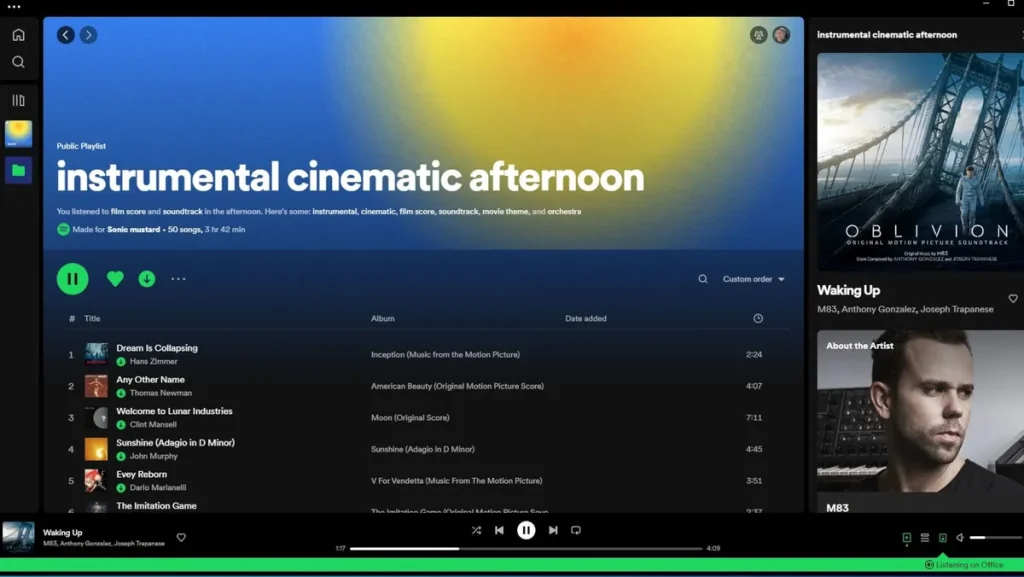 They're like little jokes that make you laugh, and they're surprisingly accurate at describing the music you like. So, it's a cool way to discover new music and have a good time.
Importance of Daylists in Music Streaming
A Smart Move in Music Streaming
Spotify's Daylist isn't just another feature; it's a clever strategy. It offers playlists that change to match your mood and daily routine. This makes Spotify feel more personal and keeps you interested in exploring new music. Also, the fun titles? Consider us sold! When you share your Daylist on social media, it helps Spotify become more popular. Daylist also helps new artists get noticed, and it's a great way to discover new music.
Easy to Use
Daylist tells you when it's going to update, so you won't miss anything. You can also save your favorite playlists before they change. Whether you want to save a song for later or make your own playlist, Daylist makes it simple.
For Everyone
Daylist is for all Spotify users, whether you pay for it or use the free version. The more you listen, the better Spotify becomes at suggesting songs that match the time of day.
Helping New Artists
Daylist isn't just about you; it's a big deal for new musicians. The playlists focus on different music styles, which helps niche artists find their fans. You might discover new songs and artists you've never heard of before. For emerging artists, this could be their ticket to success in the music industry.
Spotify Daylist vs. Playlist
When we delve into the realm of music curation, the distinction between Spotify Daylist and traditional playlists becomes abundantly clear. Spotify Daylist is not your run-of-the-mill static playlist; it's a dynamic, ever-evolving soundtrack that synchronizes seamlessly with your musical journey.
While conventional playlists remain fixed, Daylist possesses a unique adaptability. It ensures that your musical selections are in perfect harmony with your current mood and activities. By saving Daylist in your library, you can transform it into a regular playlist, preserving its current composition.
It's essential to highlight that Daylist stands apart from the more traditional features like mix DJs, discover playlists, AI DJ and niche mixes. The key difference lies in the constant renewal of songs in Daylist, ensuring a perpetual alignment with your ever-evolving music tastes. Each moment brings forth fresh tracks that resonate with your unique musical preferences, making Daylist an unparalleled musical companion in your Spotify journey.
A Harmonious Discovery Spotify Daylist: My New Muse
As the Daylist serenaded me, it led with an ensemble of instrumental movie soundtracks. My heart skipped a beat, for I'm an ardent admirer of the visceral energy that courses through a Sunflower-Spider Man. Daylist seemed to have an uncanny grasp of my musical predilections.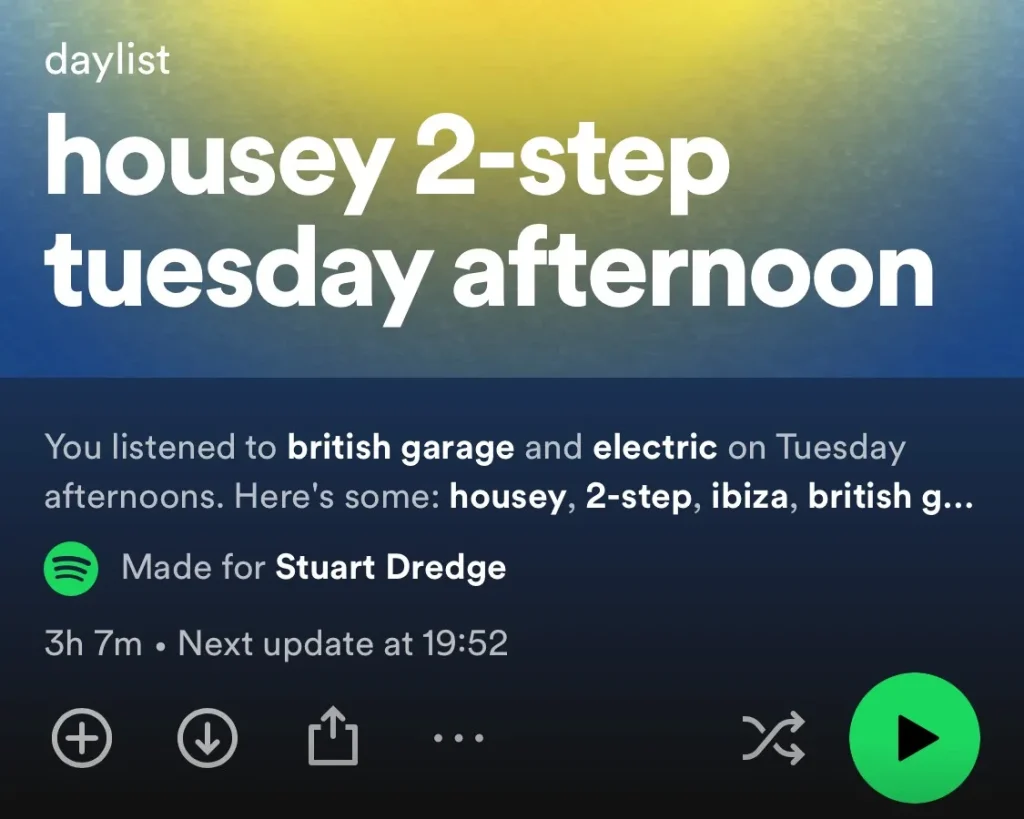 As you can se my My Daylist for today, among the 50 tracks curated for me, some were old friends, their melodies etched into my soul through countless Spotify journeys. Others were novel, mysterious, and utterly captivating, like hidden treasures waiting to be unearthed. It was a revelation to see how Spotify had decoded my musical tastes with pinpoint precision.
FAQs:
1. How to add a song to Spotify Daylist?
Unfortunately, you cannot manually add songs to a Spotify Daylist. The Daylist feature is designed to update automatically throughout the day based on your listening habits and preferences.
2. Is Spotify Daylist available offline?
Listening to Daylist Offline is available for Premium users only, and it won't change as it's meant to. Making Daylist one of your saved playlists will make it one of the regular playlists.
3. Why is it called a Daylist on Spotify?
Spotify's Daylist feature is named for its unique visual representation. The playlist's graphics change throughout the day and transition from a yellowish sunshine shade in the morning to sunset colors in the evening, followed by a moonglow at night, and finally, a darker black for late-night hours.
Conclusion
In a world of music streaming, Spotify Daylist shines as a unique gem. Unlike static playlists, Daylist is a living soundtrack that adjusts to your mood and preferences, offering a personalized musical journey that evolves with every moment. Whether you save it as a dynamic Daylist or transform it into a fixed playlist, it's your gateway to a continuous flow of fresh tunes. Unlike traditional mix DJs or niche mixes, Daylist is an ever-refreshing companion that speaks to your musical identity, ensuring each note resonates with your unique tastes. Dive into the harmonious world of Spotify Daylist and let it serenade you through a dynamic musical experience like no other.