How to Update Spotify Premium on Any Device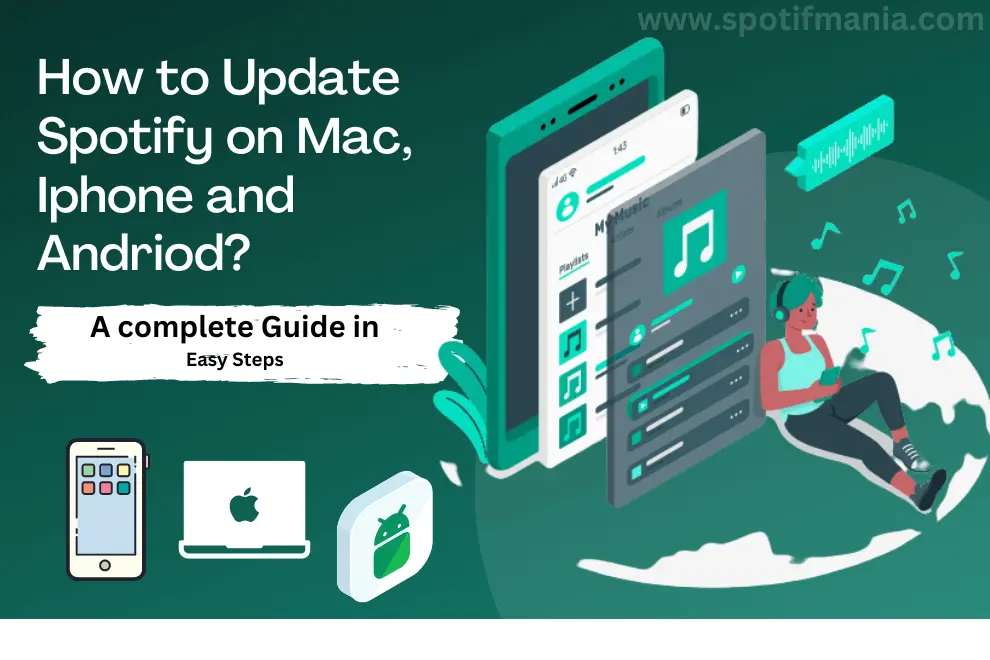 Spotify is a most common music streaming platform that has revolutionized the way people listen to music. Updating the app is essential to get optimal performance, access to new features, and maintain compatibility with your devices. This article will guide you through the process of updating Spotify Premium on Mac, PC, iOS, and Android devices.
How to Update Spotify Premium
Updating your Spotify app does not require complex steps. Even if you are non-technical person, updating your Spotify app can be accomplished in under a minute with ease. Updating Spotify can be good for speed up your music app and might be removed some specific error.
Open Playstore/App store>> Search Spotify>> Click on update button Infront of Spotify
How to Update Spotify on Mac or PC
Efficiently updating Spotify on Windows or your laptop is crucial for an optimal music streaming experience. In this guide, we provide you with simple steps to ensure your Spotify app remains up-to-date on Mac or windows.
Step 1: Open the Spotify app on your Mac or PC.
Step 2: Go to Username at the top right corner of screen

Step 3: Click on the drop down menu with username
Step 4: Click on "Update Available. Restart Now."
Step 5: The app will close and restart automatically,
Things to Consider
If a blue dot will appear next to your username, then your app is needed to be update
if you can't see any  option of Update available then you are using most updated version of Spotify.
How to Update Spotify on your IPhone/IPad:
Stay in tune with the latest Spotify features on your iPhone or iPad! Follow these simple steps to update Spotify on Iphone and enhance your listening experience
Step 1: Open the App Store on your IOS device
Step 2: Click on the Profile Picture on the top right corner of your iPhone to open account
Step 3: Scroll down to see the list of installed apps and pending updates
Step 4: Tap the update button in front of Spotify if Spotify is present in the list of pending updates
Step 5: Open the Updated version of Spotify
How to Update Spotify on Android
step 1: Open the Google Play Store on your Android device
Step 2: At the top left corner click on menu(three horizontal lines)
Step 3: Select the "My Apps & Games" from the drop down menu
Step 4: Select the tab with label "Updates"
Step 5: Click on the updates button in front of Spotify App
Step 6: Your app will be update it takes time depends upon your internet connection
FAQs:
Conclusion:
Keeping your Spotify app updated is essential for maintaining an exceptional music streaming experience. By following the outlined steps for your specific device, you will ensure that your Spotify Premium account stays in sync with the latest features and enhancements, allowing you to fully enjoy this phenomenal platform.