Is Neil Young back on Spotify?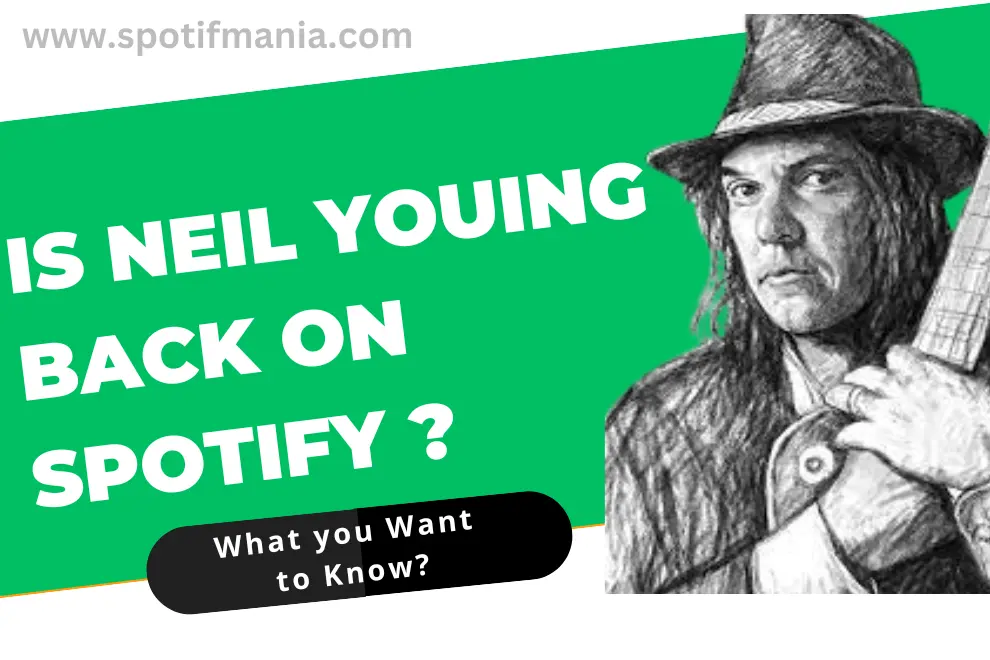 Is Neil Young back on Spotify? Yes, Neil Young is available once again on Spotify! Spotify users can listen to his whole catalog. He has only recently returned to Spotify after a long absence. Spotify just recently started streaming his music.
Quick Solution
Neil Young left Spotify after making some controversial remarks during the Covid era. But you can now find him on Spotify with all the hits. You may listen to all of the songs on Spotify for free or with a premium subscription. Spotify reports that Young has 3,856,985 monthly listeners who can give his music another chance.
Who is Neil Young?
Who is Neil Young?
He entered the music industry as a member of The Squires in the 1960s after being born on November 12, 1945, in Toronto, Canada. He became a successful solo artist after joining the band Buffalo Springfield.
He often sings on political and social topics, and his music has been called a mix of folk, rock, and country. Tracks like "Heart of Gold," "Old Man," and "Rockin' in the Free World" are among his most well-known works. Young is well-known for his work as an activist on environmental and social concerns, in addition to his musical career.
Why Spotify Removed Neil Young?
Due to the streaming service's support of Joe Rogan, who has been accused by scientists of spreading misinformation concerning coronavirus vaccines, the singer has decided to leave.
According to Young, you can find "life threatening Covid disinformation" on Spotify. "Lies being peddled for money," he continued.
His criticism of Rogan arose after Spotify declined the request of hundreds of scientists, educators, and public health professionals to remove a December 31 episode of Rogan's show. Comedian and actor Joe Rogan has risen to become Spotify most popular podcast host thanks to his in-depth interviews with a wide range of divisive individuals. The infectious-disease expert Dr. Robert Malone was featured in an episode that spread "many misconceptions about Covid-19 vaccinations," as stated in a public letter sent by the organization on January 10 2022.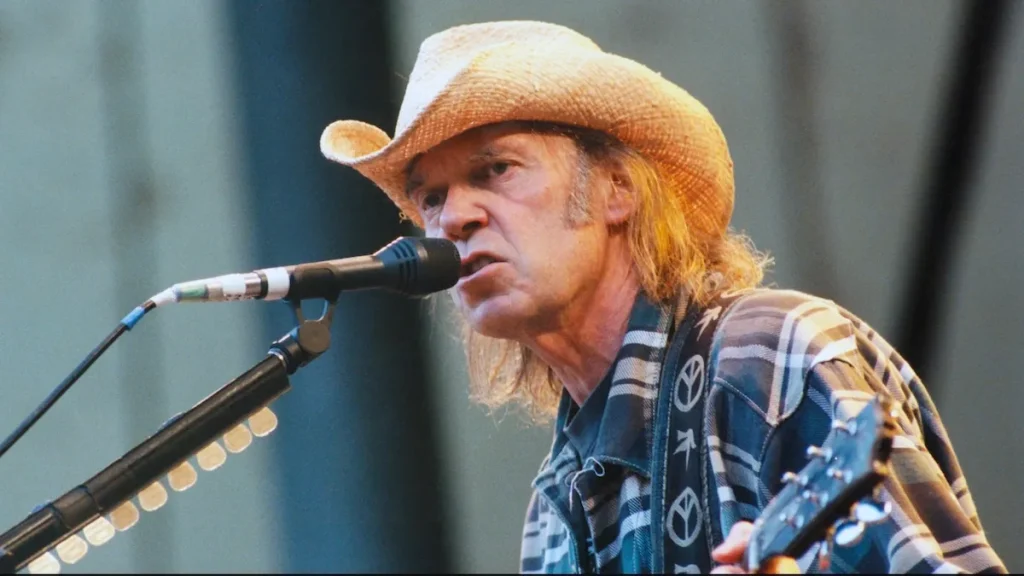 Spotify stated in a news release that the company aims to make "all of the world's music and audio material available to Spotify members." There needs to be a careful balancing act between the two competing interests of audience safety and creative freedom. Since the outbreak of the Covid virus, we have implemented stringent content controls and eliminated nearly 20,000 podcast episodes.
Neil's choice to remove his music from Spotify is disappointing, but we look forwards to seeing him back.
Joe Rogan vs Neil Young

Young wrote to Warner Records and his manager in the first letter, saying, "Spotify has a responsibility to prevent the propagation of disinformation on its platform." Please inform Spotify NOW that I want to immediately remove ALL of my music from their service.
He continued, "They have Rogan or Young to choose from." It's either/or, not both.
Even though it received widespread coverage in the media, Young quickly removed the statement from his website.

Rogan, a comedian and actor is rumored to have inked a $100 million podcast agreement with Spotify in 2020, albeit the streaming service has not confirmed this rumor. The majority of Spotify users listen to his show.
In 2020, after an episode of "The Joe Rogan Experience" included conspiracy theorist Alex Jones, Spotify came to Rogan's defense. Spotify CEO and co-founder Daniel Ek once told The Financial Times, "We encourage creators to create." This is where they really shine. We have no interest in influencing what they say.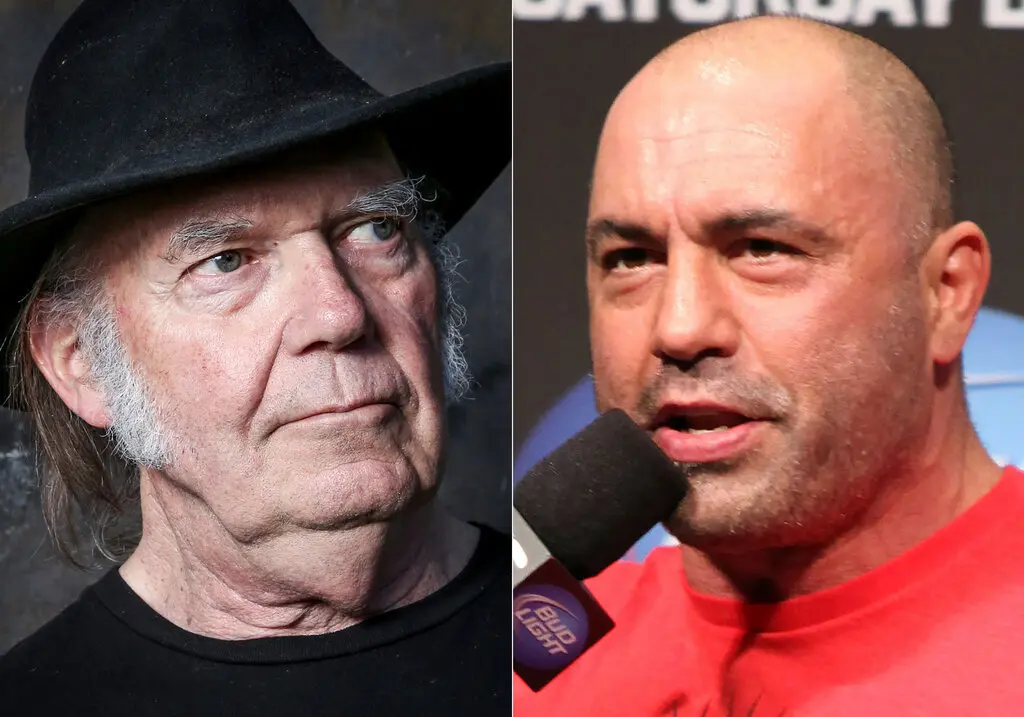 According to the most up-to-date financial reports, Spotify has 318 million monthly listeners worldwide, with 172 million paying for a premium subscription.
Neil Young Return On Spotify

Young has been known to temporarily pull his music from streaming services before secretly restoring it. After voicing dissatisfaction with the audio quality of streaming services in 2015, he pulled his songs from Spotify and Apple Music, the two most popular services at the time. But, it was quickly reinstated.
He has returned to Spotify for unknown reasons. It's possible that he came back because Spotify spent millions on him. In addition, Spotify has a sizable user base, making it ideal for popular music.
If you don't have Spotify but still want to listen to Neil Young, you can do so on Apple Music. The tune may be heard on Qobuz, Amazon Music, and his personal YouTube channel.
Neil Young's music can be streamed and downloaded with a Spotify Premium subscription. At Spotify, only premium users can download up to 10,000 tracks at a time.
FAQs:
Conclusion
Young has been observed temporarily removing his music from streaming services before covertly restoring it. After expressing discontent with the audio quality of streaming services in 2015, he removed his tracks from the two most popular services at the time, Spotify and Apple Music. It was immediately reinstalled, however. For unclear reasons, he has returned to Spotify. He may have returned because Spotify spent millions on him. Furthermore, because Spotify has a large user base, it is great for popular music.