What Is Spotify Sleep Timer And How to Use It? ⏰ 😴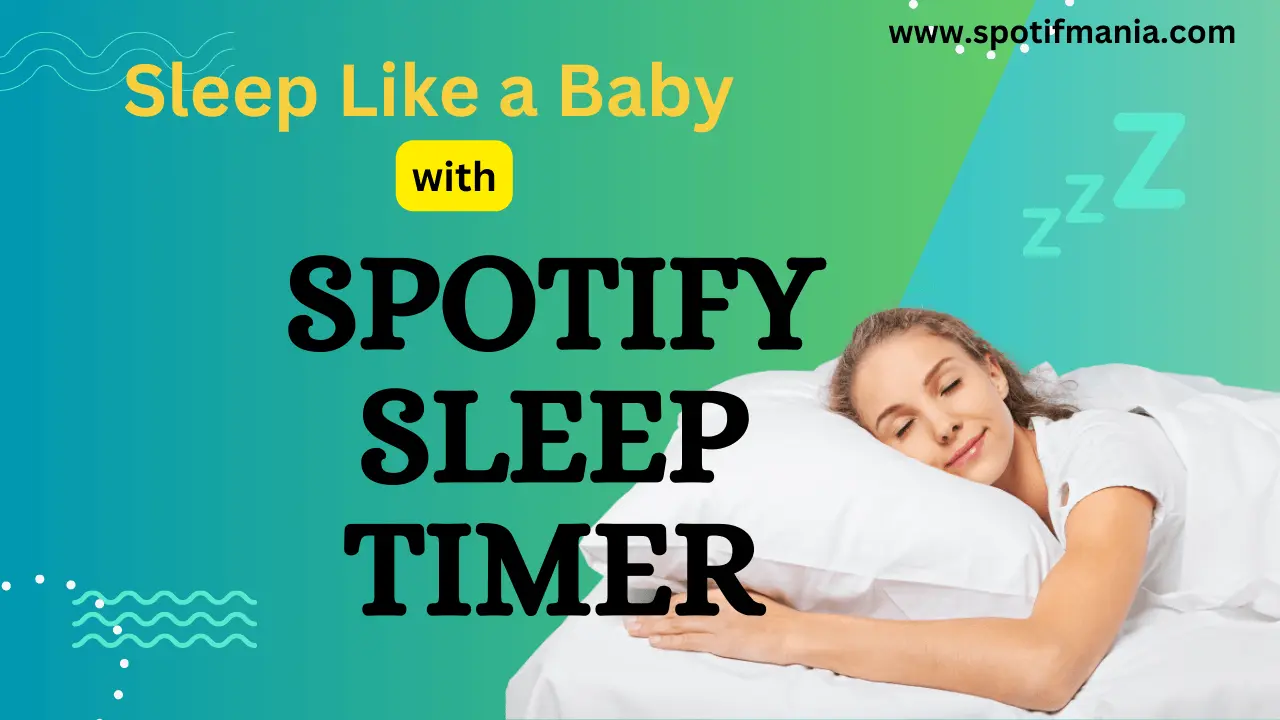 If you don't want to be awake in the middle of the night by the energetic beats of a pop song from their "Discover Weekly" playlist, use Spotify Sleep Timer. It helps you turn off your favorite music after a span of time when you go to sleep. The sleep timer feature is handy in a way that you set a time on it like an alarm, and after playing music for that certain time, it stops the music.
It helps you have an uninterrupted sleep while conserving your battery. But do you know which device is compatible with the sleep timer feature, or can you use it on Android, iOS, and PC? Want to know in detail, let's explore.
How does Spotify Sleep Timer work? Set a Sleep Timer for your Favourite Podcast
With the Spotify sleep timer, you can automatically schedule your music to stop playing at a designated time. This feature serves various purposes, such as preserving your phone's battery life to ensure your music doesn't continue playing after falling asleep or even using it as a general timer. 
You can employ Spotify's sleep timer on both Android and iOS devices using the Spotify mobile app but this app is not available on Spotify desktop app for windows and MacOS. Additionally, you can utilize the built-in sleep timer feature on iOS, desktop, and Mac devices. If you're an iPhone or iPad user, you also have the option to explore third-party apps to set up a sleep timer for your Spotify sessions.
You can select a duration, start playing a song, and choose a time interval from minutes to hours to play the songs.
How to Use Spotify's Sleep Timer ?
Spotify's Sleep Timer is a nifty feature designed to enhance your listening experience, especially when it comes to unwinding or falling asleep to your favorite content. It allows you to set a timer on all kind of devices, it will automatically pause or stop playback after a specified duration. This feature is particularly useful for those who love to listen to music or podcasts while they doze off, but don't want the sound to keep playing throughout the night.
To utilise Spotify's Sleep Timer feature on the Spotify Android mobile app, follow these steps:
Step 1: Launch Spotify App and Choose a Song:
Open the Spotify app on your IOS or Android device and select a song from a playlist, album, or radio station.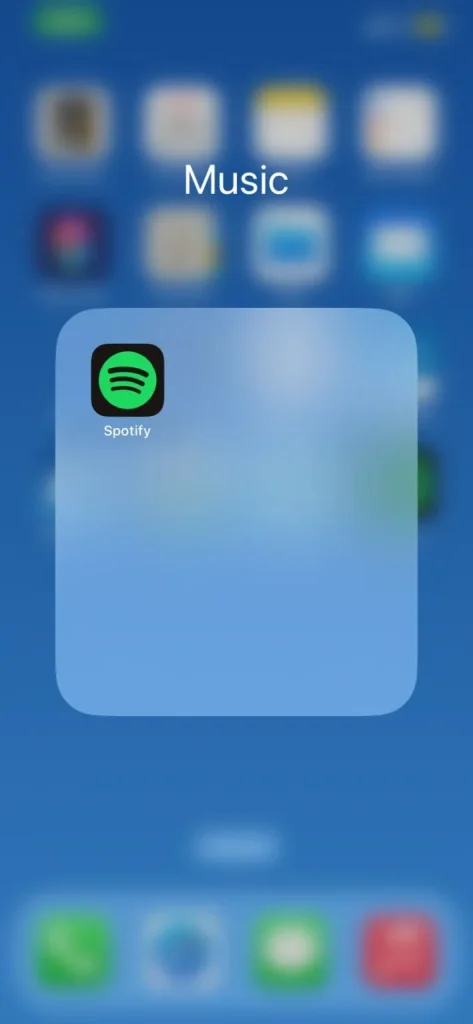 Step 2: Access the Song's Playback Page:
After your selected song begins playing and is displayed as "Now Playing" at the bottom of your screen, tap on it to open the song's playback page. The down menu, often depicted as three dots, is in the upper right corner of this page. Tap on it to proceed.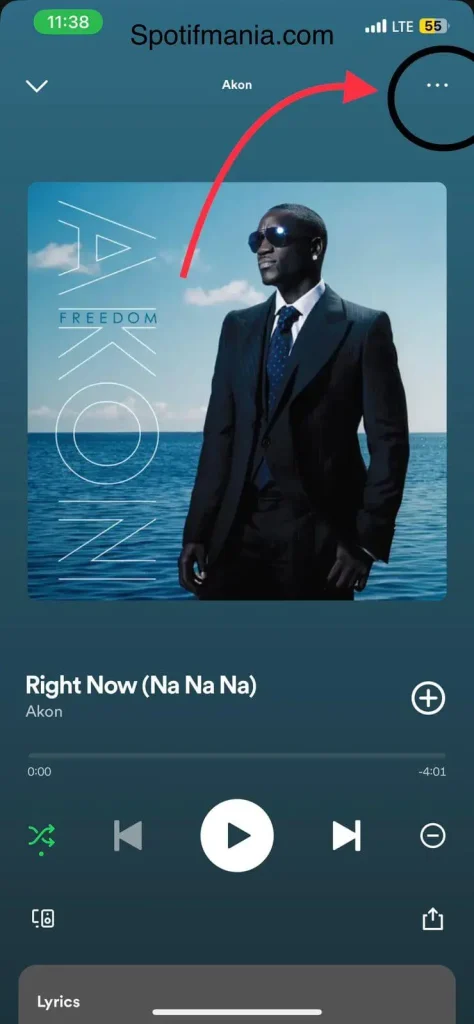 Step 3: Set the Sleep Timer:
Scroll down through the options until you find the "Sleep Timer" feature. It's represented by a moon icon, exuding a calming ambiance. Select the Sleep Timer option.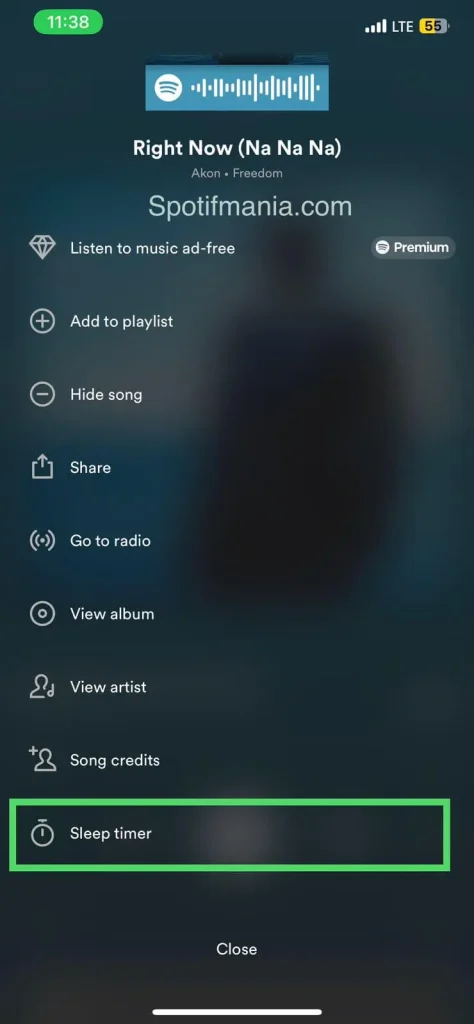 Step 4: Choose Your Preferred Duration:
Select the Sleep Timer option like a moon icon. You can select how long you'd like your music to continue before it automatically stops. You can set this duration for 5 minutes up to an hour. Additionally, for podcasts, you can set it to play until the end of the current episode.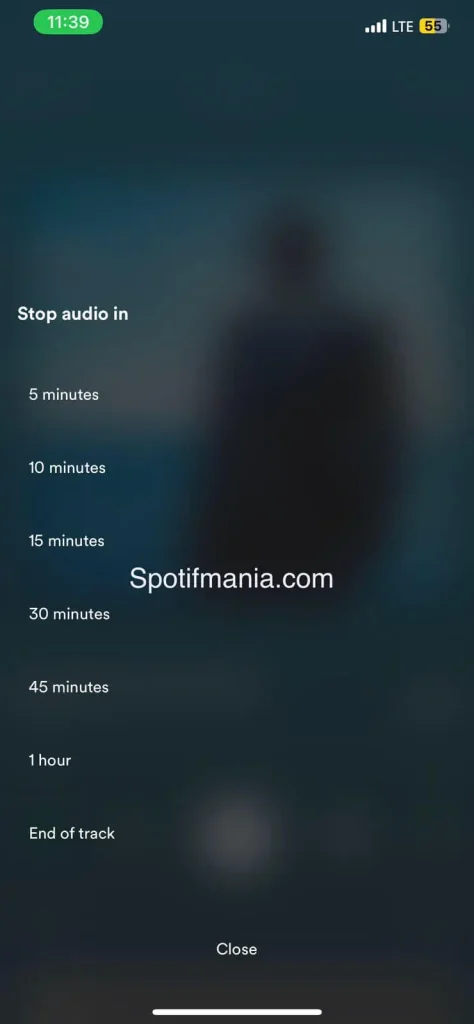 Set Spotify Sleep Timer with Built in Feature
If you're using Spotify on your Windows PC and want to set a sleep timer for your music, you'll need to use your device's system settings since Spotify's desktop app doesn't have a built-in sleep timer feature. Here's how to do it:
Set Sleep Timer for Spotify on Windows PC
When listening to Spotify songs on your PC or laptop on the desktop app, you can also utilise your device's system settings to establish a sleep timer. There are different methods for Windows and Mac sleep timers.
Here are the main steps:
Step 1: Open Power & Sleep Settings:
Press the "Windows key + Q" keyboard shortcut and enter "Sleep" in the search bar. Next, click "Power & sleep settings" from the search results list.
Step 2: Configure Your Sleep Timer:
In the "Sleep" settings, you can select the desired duration for your computer to keep playing Spotify songs before it enters sleep mode. Once you've chosen, close the window to apply the changes.
By using the built-in timer feature on your Windows PC, you can enjoy your music on Spotify without worrying about it playing all night while you sleep. This method allows you to set a sleep timer for any application, not just Spotify, making it a versatile way to manage your computer's audio playback.
Set Sleep Timer for Spotify on Mac
Mac computers come with a built-in sleep mode that activates after inactivity. Furthermore, you can personalise the sleep timer settings on your Mac, enabling automatic pausing of Spotify playback when your computer is not in active use.
Step 1: Access System Preferences
Open the Apple menu on your Mac.
Navigate to "System Preferences."
In the search bar within the preferences window, type "Sleep."
Click on "Schedule startup, sleep, or shut down."
Step 2: Configure Energy Saver Settings
In the "Energy Saver" window that opens, you will find an option labeled "Sleep." Tick the checkbox next to it.
Additionally, you can specify both the repeat day and your preferred time for your Mac to enter sleep mode. This will effectively pause Spotify playback when your Mac goes to sleep.
With these settings in place, your Mac will gently lull you to sleep with your Spotify tunes and ensure that your music pauses automatically when your computer enters sleep mode, creating a seamless and tranquil bedtime experience.
How to set Sleep Timer on Spotify iPhone via Clock:
Sleep timer works differently on iPhones. Instead of the " moon icon" that you use in Android, here you use a third-party clock app. To establish a sleep timer for Spotify using the Clock app on an iPhone, follow these steps:
Step 1: Choose Your Song in Spotify:
Open the Spotify app on your iPhone and choose a song to play.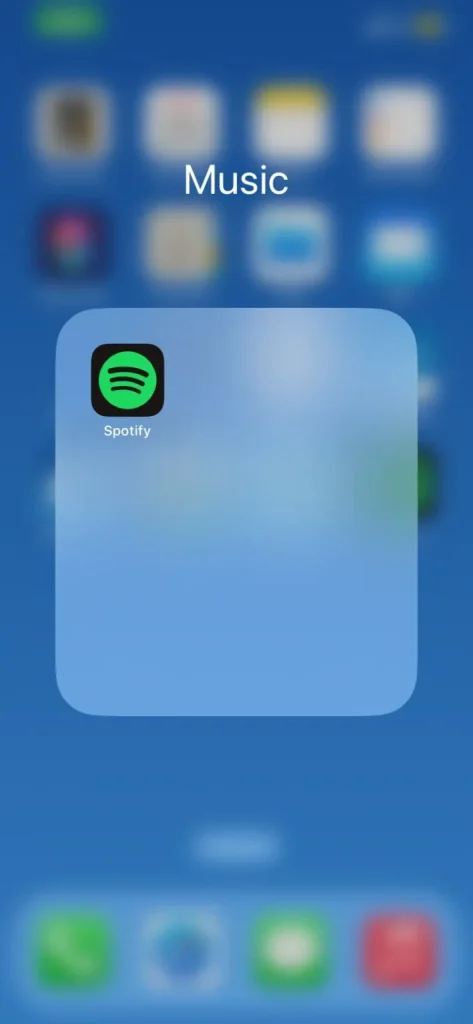 Step 2: Utilize the iPhone's Built-in Clock App:
Open the "Clock" app, which comes pre-installed on your iPhone. Locate the "Timer" option in the screen's lower-right corner. Here, you can set the desired duration for your sleep timer, specifying the number of minutes or hours you want it to run.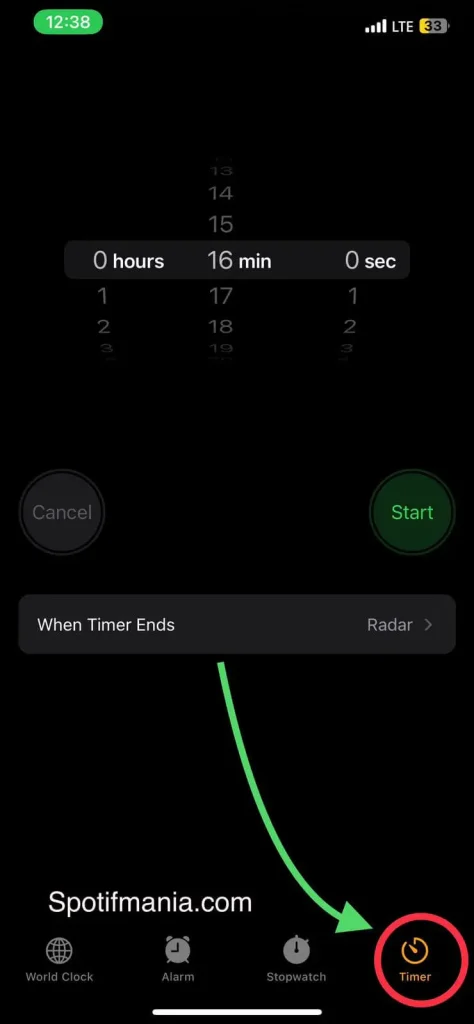 Step 3: Configure the Timer Duration:
Tap the "When Timer Ends" option after setting the duration.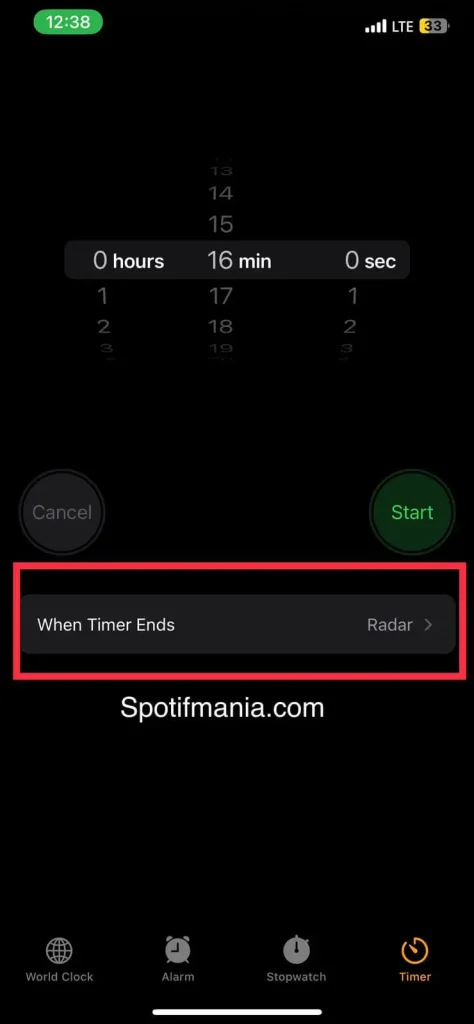 Step 4: Choose "Stop Playing" When Timer Ends:
Scroll through the list of choices and opt for "Stop Playing." This choice ensures that when the timer ends, Spotify will stop playing your music.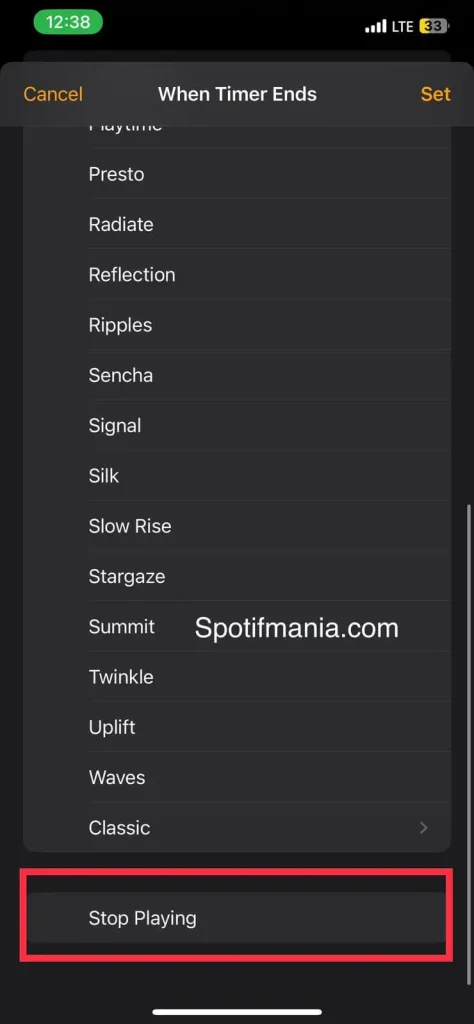 Step 5: Save Your Timer Settings:
Save your timer settings by tapping "Set" in the screen's upper-right corner.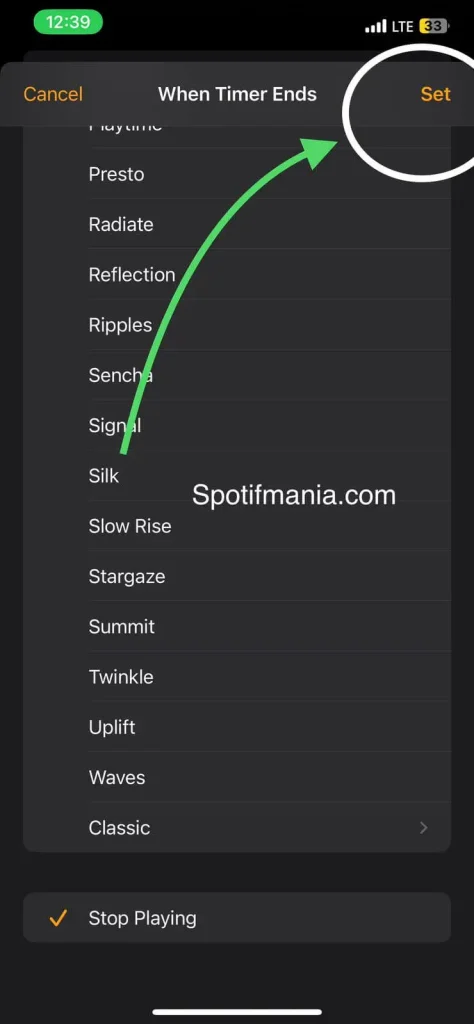 Step 6: Initiate the Sleep Timer:
Press the "Start" button to initiate the sleep timer.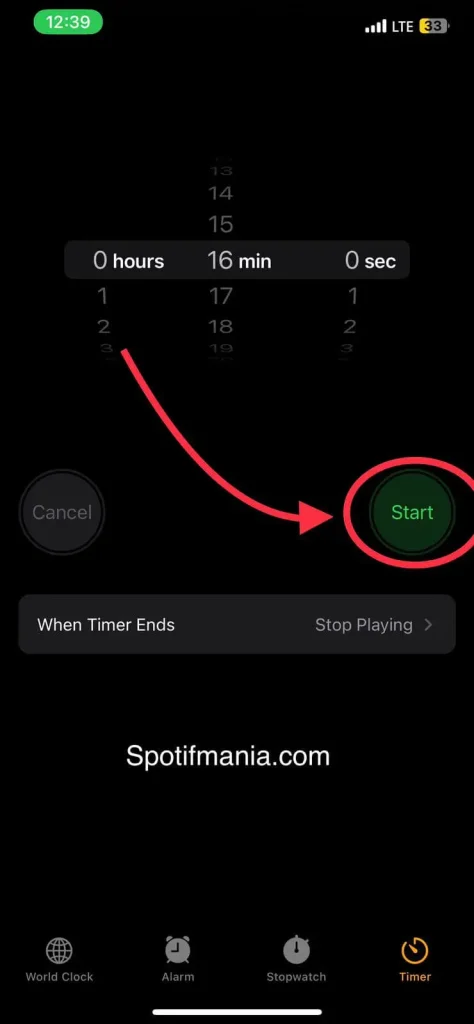 How to Turn Off the Spotify Sleep Timer Function?
To disable the Spotify Sleep Timer, follow these steps:
While a song is playing, find and tap the icon with three dots in the upper-right corner of the app's interface. Look for the sleep timer, represented by a green moon icon, and it will show you the remaining time. Tap on the "Sleep Timer" option.

A menu will appear, showing options for adjusting the timer. Scroll down and select "Turn off timer" to keep the music playing without automatic shutdown.

With these easy steps, you can quickly turn off the sleep timer on Spotify and continue enjoying your uninterrupted music.
When to Use the Spotify Sleep Timer?
The Spotify sleep timer is most suitable when you're about to fall asleep but still wish to enjoy music as you drift off. However, there are various other scenarios where this timer proves helpful and some valuable tips to remember.
Furthermore, this feature is an excellent option when you want to listen to music over an extended period but are concerned about conserving battery life. You can specify the duration you want your music to play, and the timer will automatically shut off playback once that time has elapsed. This feature is especially beneficial if you forget to turn off your music or device manually.
Save Your Battery With Spotify's Sleep Timer
Spotify's sleep timer offers an excellent way for users to enjoy their favourite music or podcasts without the concern of draining their device's battery. Despite being somewhat hidden within the app's features, it is a straightforward and handy function.
FAQs:
Can I use the Spotify Sleep Timer on a web player?
The Spotify Sleep Timer feature is exclusively accessible on the mobile apps for both iOS and Android. It is not supported on the desktop version or web player.
Can I use the Sleep Timer for podcasts on Spotify?
Certainly, you can establish a Sleep Timer for podcasts as well. This timer will keep playing until the current podcast episode reaches its conclusion.
Can I set up a recurring sleep timer on Spotify for my nightly routine?
Unfortunately, Spotify's native Sleep Timer feature doesn't support recurring schedules. You should set it manually each time you want to use it.
Conclusion
Spotify's Sleep Timer is a valuable feature for mobile users who want to enjoy music or podcasts without worrying about their device's battery life or music playing all night. It's easy to use and offers preset durations to choose from. Additionally, it can be repurposed as a general countdown timer for various tasks or activities.
 For those who prefer listening on a Windows PC or Mac, you can use your device's built-in sleep settings to achieve a similar effect, ensuring your music stops when you want it to. The Spotify Sleep Timer is a handy tool to enhance your music listening experience and conserve battery life when needed.