Embark on a melodious journey with Spotify, a premier music streaming platform that has transformed the way we consume music and podcasts. This comprehensive guide explores Spotify's features, personalized recommendations, and more, providing insights into how the platform caters to diverse tastes and preferences
What is Spotify: Origins and Impact on the Music Industry
Spotify, the brainchild of Daniel Ek and Martin Lorentzon, in Sweden, pioneering force in music streaming. With its extensive library of over 100 million tracks and 2.2 million podcasts, Spotify has redefined the music industry's landscape and economics since its emergence in 2006. The platform's iconic logo, a combination of a stylized sound wave and circle, has become synonymous with its commitment to high-quality audio and seamless music streaming.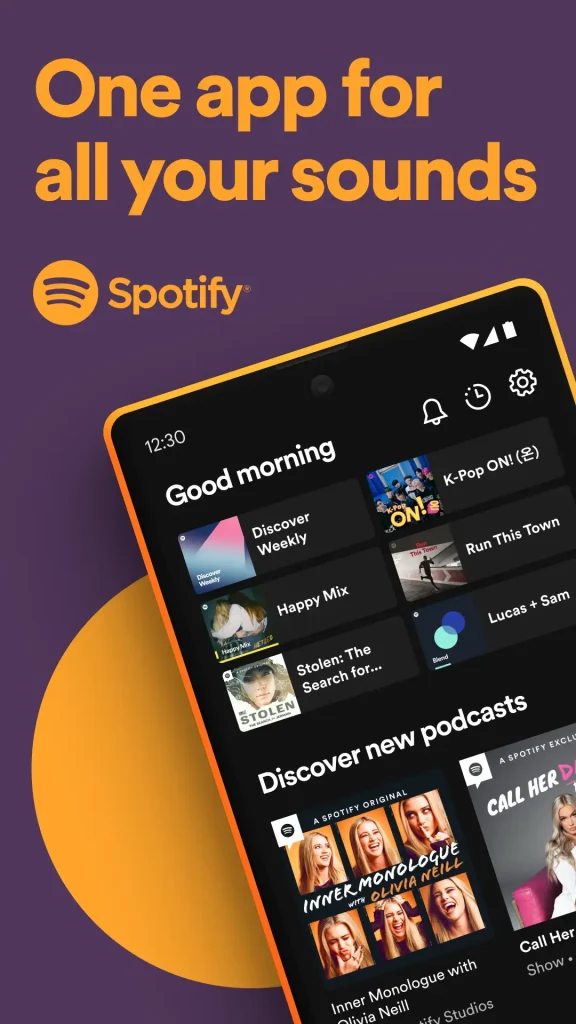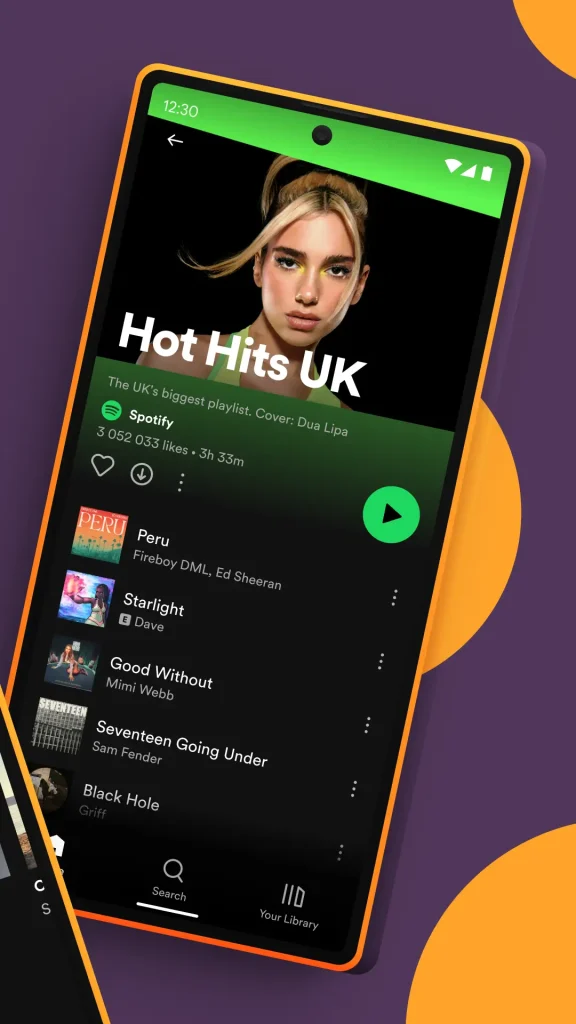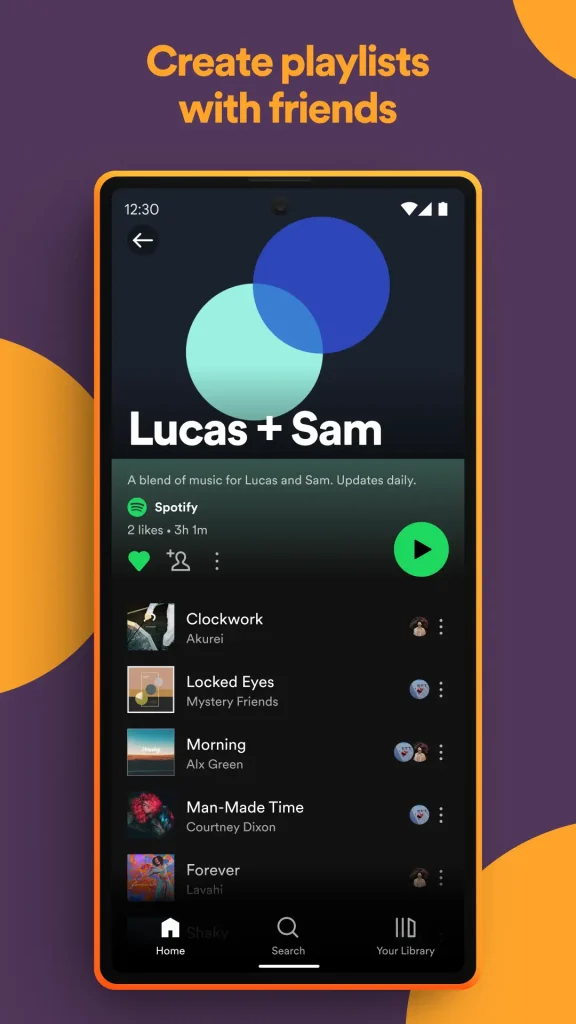 How To Create a Spotify Account?
Via Email:
The first step to creating a Spotify account is downloading and installing the Spotify application on your device. Once that's done, you'll be prompted to create an account. You can do this by entering your email address and a password or signing in through your Facebook account.
If you sign up with an email and password, select the SIGN-UP button, enter and confirm your email address, and choose a password. You can also enter additional details like gender, date of birth, and a display name, although this is optional. Changing email and password on this largest music platform is quite easy.
Via Facebook
Alternatively, select the SIGN UP WITH FACEBOOK button if you prefer to sign in through Facebook. If you're not logged into Facebook on the device, you'll be directed to enter your details. Once you've allowed Spotify access to your Facebook account, you'll be able to find and follow friends more easily, see what they're listening to, and share songs with them.
To get started with listening to music on Spotify, sign up on the website and choose a subscription level. We'd adviced to going for Spotify Premium as it offers more features, is more flexible, and connects with more devices. After signing up, download and install the free Spotify application available for desktop, iPhone/iPad, and Android phones. Finally, sign in to your account on those devices and listen to your favorite music and podcasts.
How Spotify Works: User Interface and Content Offerings
Spotify's intuitive user interface enables seamless navigation, allowing users to effortlessly explore new music, podcasts, and playlists. The platform's diverse music library and growing collection of podcasts cater to various tastes, providing a one-stop-shop for all your auditory needs
Recommendations
Spotify's personalized recommendations, such as Discover Weekly and Release Radar, ensure users never run out of fresh content. Discover Weekly is a custom playlist tailored to each user's preferences, while Release Radar features recently released music from artists the user follows or enjoys
Curated Playlists:
Spotify's bespoke playlists cater to specific moods and activities, providing users with the perfect soundtrack for any situation. Mood-based playlists evoke various emotions, while activity-based playlists enhance experiences such as workouts, parties, or study sessions.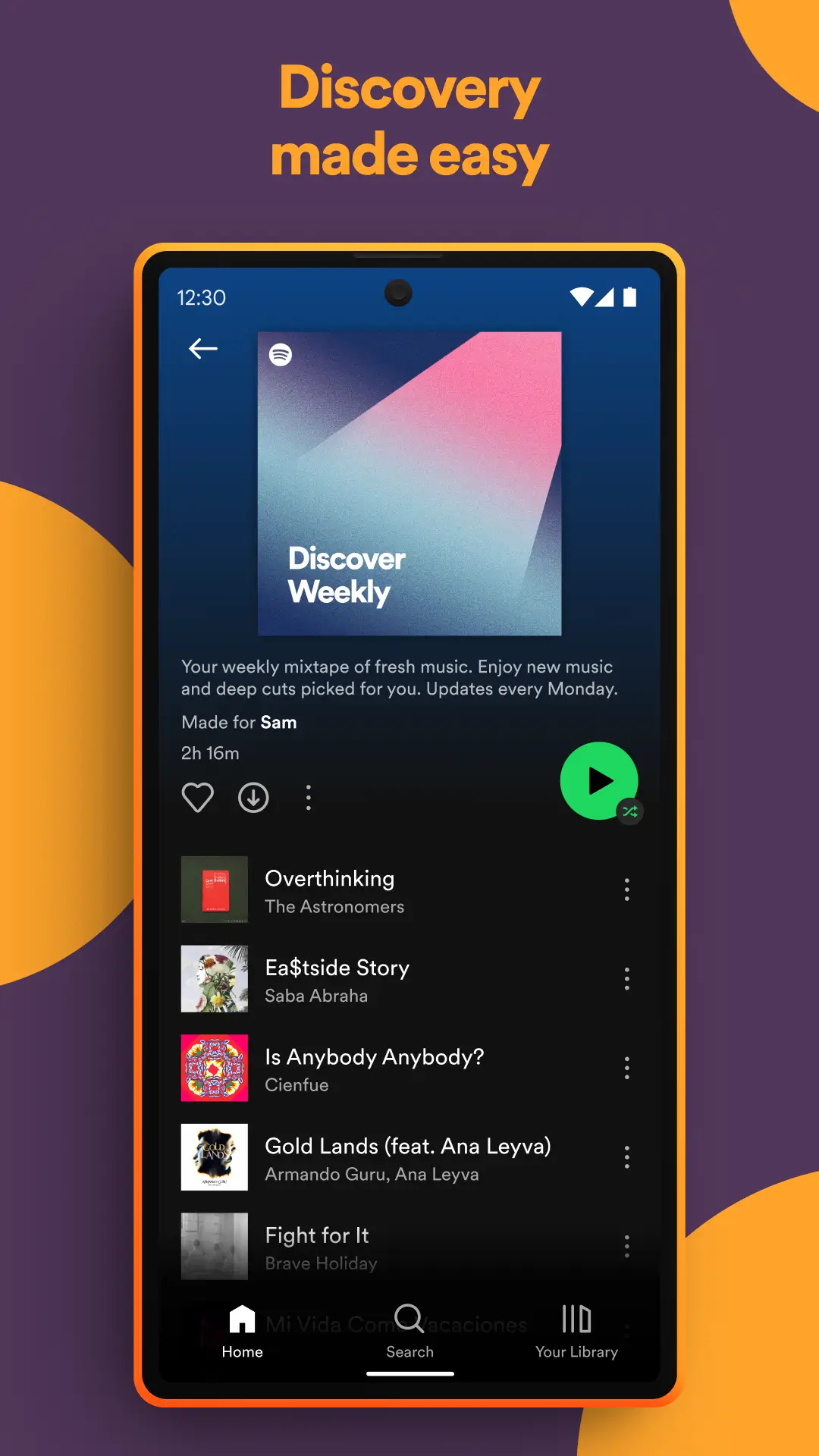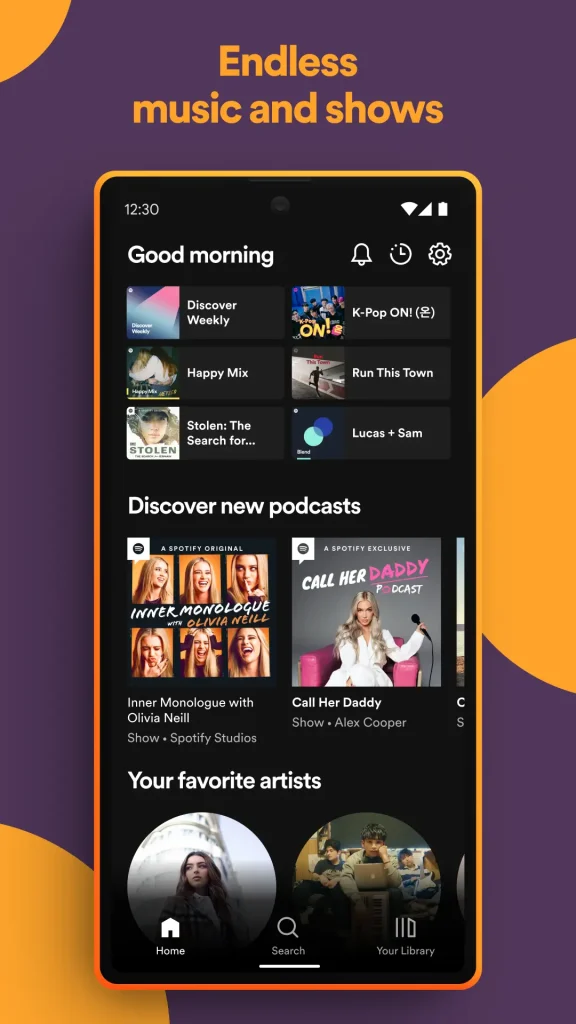 Can you download music from Spotify?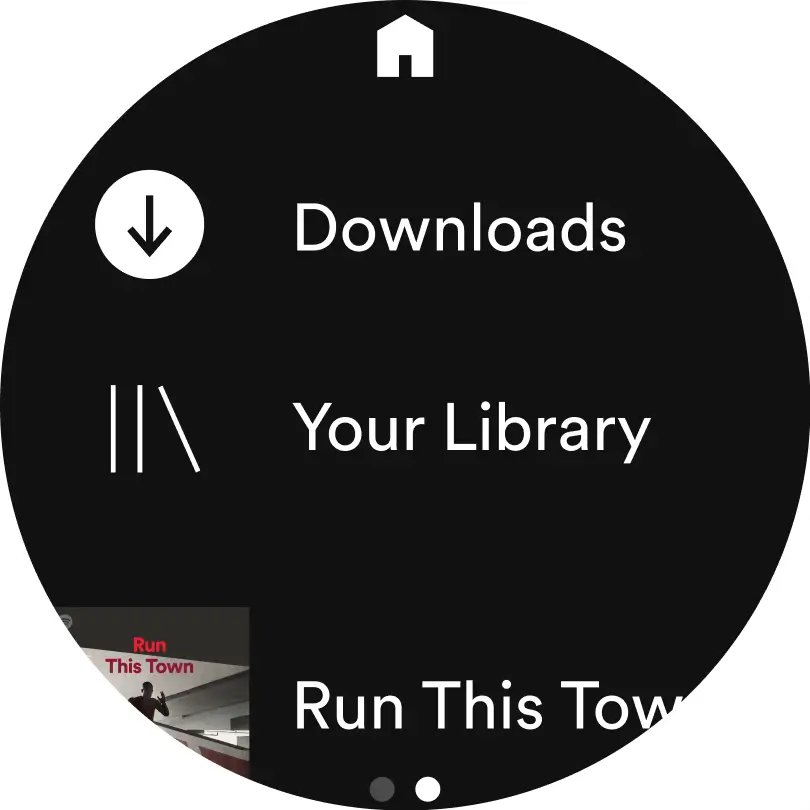 You can download songs, albums, Podcasts, playlists, and Audiobooks on Spotify to listen offline. This feature is available with a Spotify Premium subscription. To download a song, album, or playlist, switch to "Download" on the album or playlist you want to download. Alternatively, you can click the three dots in the top right corner and select "Download" to save the content to your device. Remember that you can have up to 10,000 songs available to listen to offline on up to five different devices with a Spotify Premium subscription.
.
Is Spotify Free?
Yes, there is a free version of Spotify available to use. With Spotify Free, you can access millions of songs, podcasts, and different genre of audiobooks on your computer, phone, or tablet. However, the free version is ad-supported, which means you'll hear ads in between songs, and there are limits to what you can do. For example, you can only shuffle play on mobile, and you can't choose specific songs to play on demand. To get the whole Spotify experience, including the ability to listen to songs on demand and skip as many songs as you like, you must subscribe to Spotify Premium.
How Much Does Spotify Cost?
Spotify Free vs Premium: Features and Benefits
Spotify offers both free and premium subscription options, with the ad-supported free version providing access to the music library and select features. The premium subscription unlocks additional benefits, including ad-free listening, high-quality streaming, and offline access
Monthly Pricing
Spotify Free
Spotify Premium
(individual)
Spotify Premium
(Student)
Spotify Premium
(student)
Spotify Premium
(Family Plan)
Library Access
All
All
All
All
All
Ads
yes
No
No
No
No
No of Accounts
1
1
1
2
6
Downloading
No
Yes
Yes
Yes
Yes
No of Skips
6 per hour
Unlimited
Unlimited
Unlimited
Unlimited
Audio Quality
128kbps
256kbps
256kbps
256kbps
256kbps
Comparison between the all Plans offers by Spotify
Spotify Social Connectivity and Sharing:
Spotify enables users to connect with friends, follow their playlists, and share their favorite tracks on social media, fostering a sense of camaraderie through music and promoting new discoveries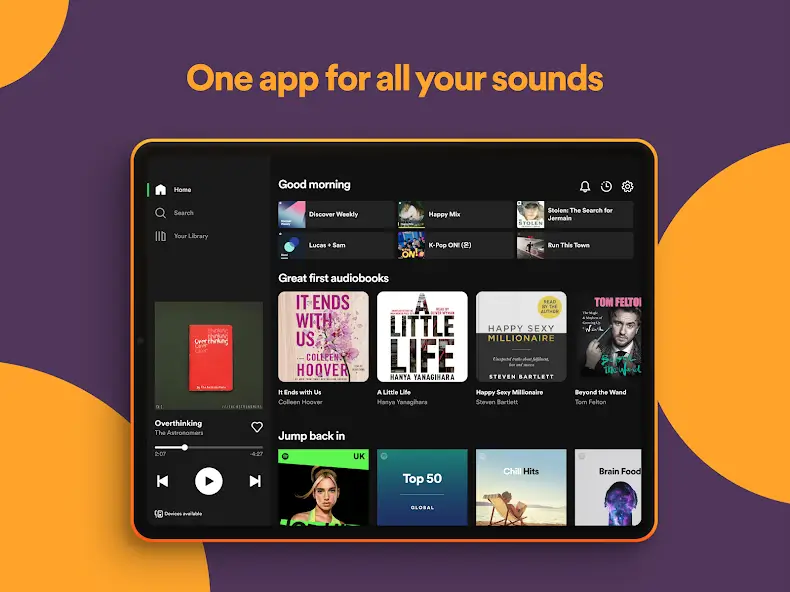 What is Spotify Connect?
Spotify Connect is a feature that allows users to seamlessly switch playback between different devices, such as smartphones, tablets, computers, and smart speakers, using the same Wi-Fi network. With Spotify Connect, users can start playing music on one device and quickly transfer it to another without interruptions or delays.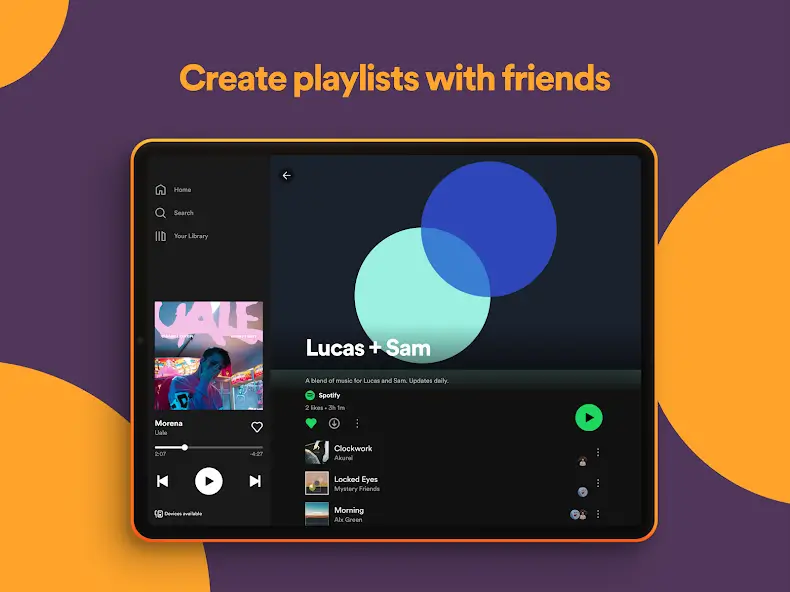 One of the critical benefits of Spotify Connect is that it allows users to control their music playback from a distance. For example, if you're listening to music on your phone but want to switch to your home audio system, you can do so without having to connect your phone to the audio system physically.
You only need a Spotify account, a Spotify-compatible device, and a stable Wi-Fi connection to use Spotify Connect. Once you've set up the devices you want to use with Spotify Connect, you can select the device you want to use from within the Spotify app and start streaming your music.
What Kind of Devices is compatible with Spotify?
Spotify can be listened to on various devices, including desktop and laptop computers, smartphones and tablets running on iOS or Android, smart speakers, TVs, and gaming consoles.
On desktop and laptop computers, you can listen to Spotify using the Spotify app, which can be downloaded for free from the Spotify website. The app is available for both Windows and Mac operating systems
The Spotify web player is supported on the following browser
The Spotify app can be downloaded from the App Store or Google Play Store for mobile devices. The app is compatible with most iOS and Android devices, including smartphones and tablets.
Device Compatibility of Spotify
Spotify is compatible with a myriad of devices, from smartphones and tablets to smart speakers and gaming consoles, ensuring an uninterrupted listening experience regardless of your preferred gadget.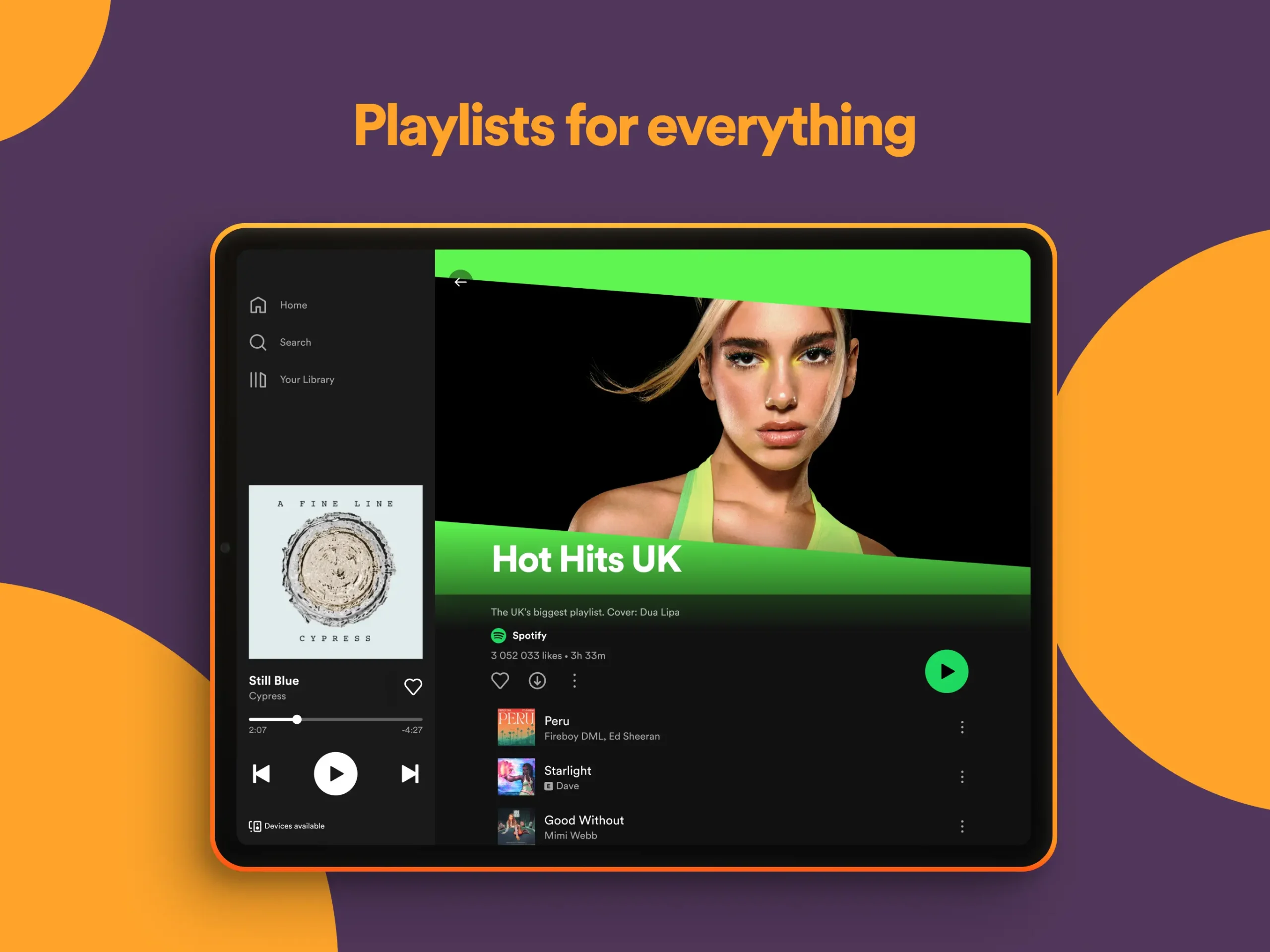 Spotify can be accessed and used on Smart TVs through the Spotify app, which is available for download on select models. Some Smart TVs may even come with the Spotify app pre-installed. Users can connect their TVs to other devices, such as casting dongles or streaming devices, to access Spotify. Compatible devices include Samsung TVs, Android TVs, Amazon Fire series, Sony Bravia TVs, LG TVs, Google Chromecast, Roku, and Sky Q. With access to Spotify on their Smart TVs; users can easily stream their favorite music, playlists, and podcasts on the big screen.
Spotify can be enjoyed on popular gaming consoles such as Xbox One, Xbox Series X, Xbox Series S, PlayStation 3, PlayStation 4, PlayStation 5, and Nvidia Shield. The app is often available directly from the menu under the 'Music' section. Click on the Spotify option to access the app and start playing music. This feature allows users to enjoy their favorite tracks while playing their favorite games, making it a convenient and entertaining way to enhance the gaming experience.
To enjoy Spotify on audio streamers and Hi-Fi systems, users can connect their compatible wireless or corded device, such as a phone, tablet, or computer. A range of famous speakers and Hi-Fi brands, including Google, Sony, Microsoft, Yamaha, and ASUS, are compatible with Spotify, allowing users to stream their favorite music seamlessly.
What is Spotify Pets?
According to research by Spotify, many pet owners play music for their furry friends. To improve this experience for pet owners, the company has developed a tool called Spotify Pets that allows users to create a personalized playlist for their pets. Creating a playlist is simple and can be done by visiting the Spotify Playlist mini-site, logging into your account, and selecting your pet's species. You can then choose your pet's mood and provide additional information about them, such as their name, to create a playlist that caters to their needs.
What is Spotify Kids?
Spotify, a popular music streaming platform, launched Spotify Kids in 2020, a child-friendly version of its original app. This version is designed to cater to young children aged three and above and is exclusively available for households with a Spotify Premium plan.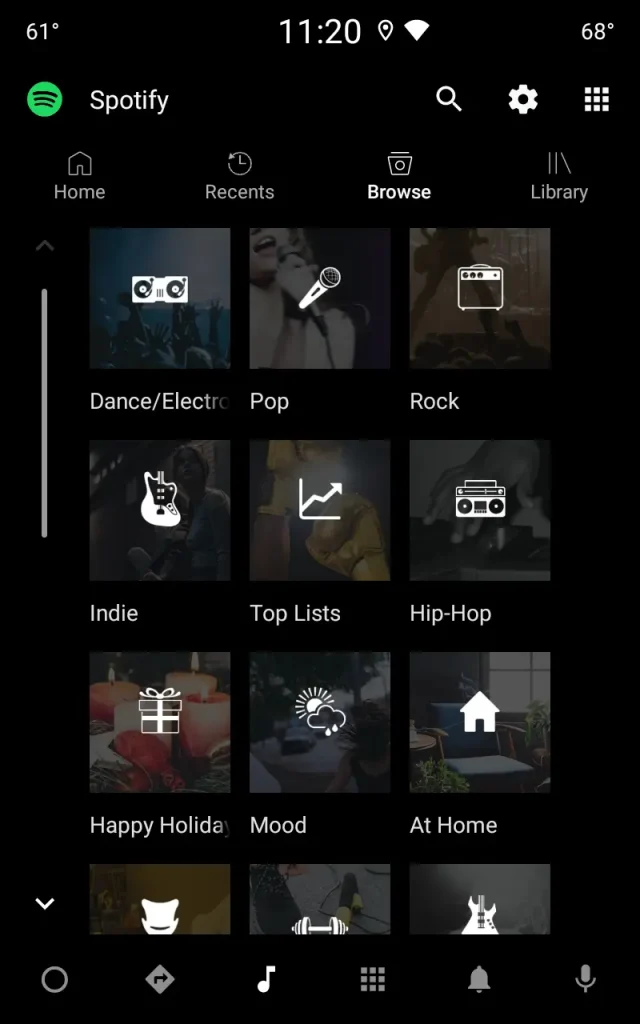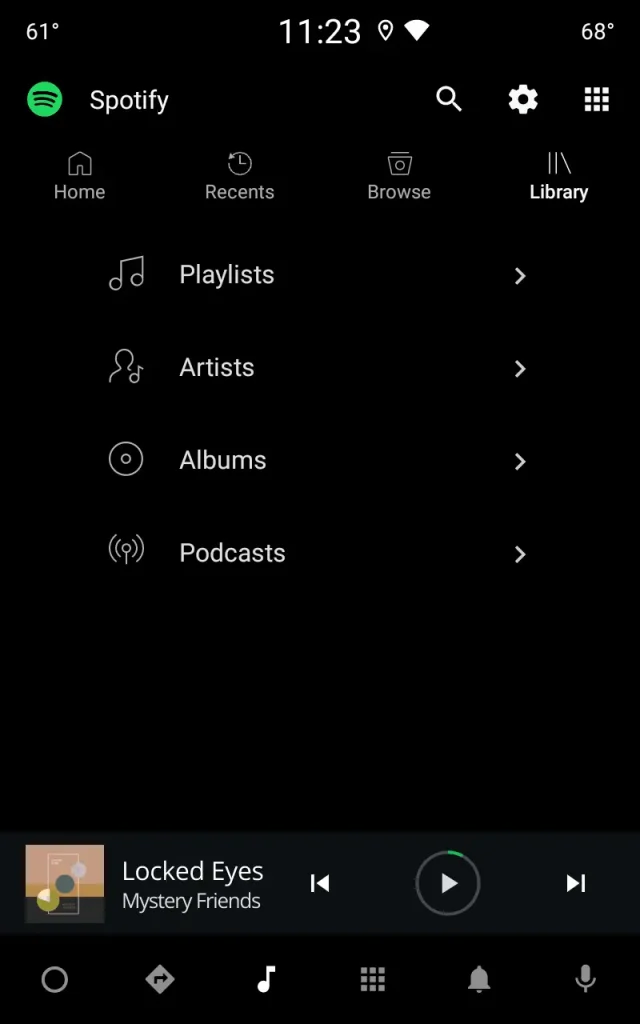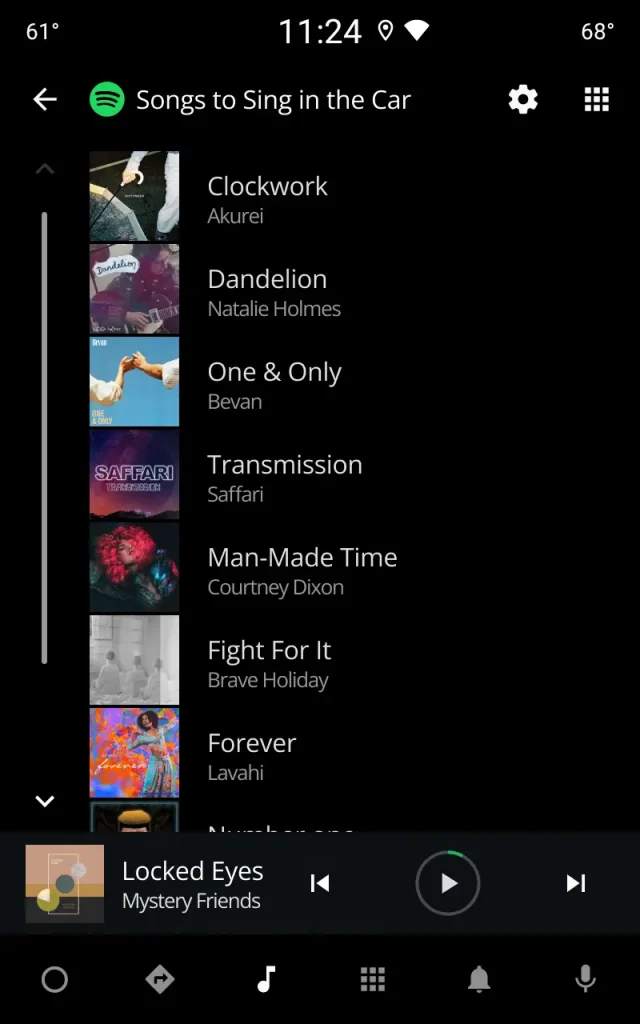 The Spotify Kids app offers a wide range of kid-friendly content, including music, stories, podcasts, and sing-along songs. Parents can easily block explicit content and ensure children can access a safe and private listening experience. The music library on the app includes film soundtracks, interactive songs, and age-appropriate playlists. Overall, Spotify Kids is an ideal app for parents who want their children to enjoy a variety of kid-friendly content while having control over what their children listen to.
What is Spotify Enhanced?
Spotify's Enhance feature is a recent addition to the mobile app, which offers an exciting way to upgrade playlists. This feature appears as a button at the top of playlists and adds tracks between those already added by the user. The Enhance feature follows a simple algorithm of one extra song after every two user-selected tracks and a maximum of 30 additional tracks can be added to a playlist.
Users can permanently add each song suggested by the Enhance feature by clicking the plus button. If a user is unsatisfied with the suggested songs, they can click the Enhance button again, which will remove the podcast and added tracks, functioning like an undo button. The Enhance feature is available in multiple regions and will be rolled out to more users.
This innovative feature offers users personalized music recommendations based on their listening habits. The algorithm analyses the user's playlist and suggests similar songs that the user may enjoy. It creates a more dynamic playlist and allows users to discover new music and artists that align with their musical tastes.
What is Spotify Group Sessions?
A Spotify Group Session is a feature that allows Spotify Premium users to simultaneously listen music with friends and family in real-time. By sharing a unique scannable code, the host can invite others to join their session. All participants can play, pause, skip, or queue tracks, as well as adjust the volume, ensuring a collaborative and interactive listening experience. Although sometimes users may face difficulties with the group session feature, these issues are usually temporary and Spotify Group session can be resolved. This feature is perfect for hosting virtual parties, listening to music together while working out, or simply sharing your favorite tunes with friends, no matter the distance between you.
Spotify Linked Accounts
Spotify offers the option to link various accounts to your main profile, like Spotify stats, Dj Apps, Spotify Pie charts and Spotify Scrobbling providing a more connected and personalized experience. By integrating your social media and other streaming service accounts, you can access additional features, discover new music, and share your favorite tunes with friends.
Spotify is renowned for its distinct color palette and engaging annual feature, Spotify Wrapped, which further enrich its user experience and brand identity.
What is Spotify Artist?
As a Spotify Artist, you have access to a wealth of tools and resources to help you promote your music and connect with your fans. The Spotify for Artists platform provides a centralized hub where you can manage your artist profile, track your streaming metrics, and access promotional tools to help you reach a wider audience.
One of the most valuable features of the Spotify for Artists platform is the ability to view your streaming metrics in real-time. You can see how many streams your songs are receiving, where your listeners are located, and what playlists your music is being added to. This information can help you identify trends and opportunities to promote your music more effectively.
While the platform does not allow you to see individual listeners, it does provide information on the overall listening habits of your audience. You can view the gender and age breakdown of your listeners, the devices they're using to listen to your music, and the playlists where your music is being added. By understanding your audience's listening habits, you can create more targeted marketing strategies and tailor your music to their preferences.
In addition to tracking your streaming metrics, the Spotify for Artists platform also offers a variety of promotional tools to help you reach new fans. You can create custom playlists to showcase your music, pitch your songs for inclusion on popular playlists, and even create your own targeted advertising campaigns.
Cons of Spotify
Despite Spotify's popularity and extensive user base, it is not without its drawbacks, which include the following concerns:
While Spotify's few limitations may occasionally impact users, it's important to remember that these minor cons affect only a small fraction of the platform's extensive user base.
FAQs:
Conclusion
Spotify has indelibly transformed the way we discover and engage with music and podcasts. Its diverse content offerings, personalized recommendations, and seamless user experience make it a must-have app for music enthusiasts and casual listeners alike. With its ever-expanding library and innovative features, Spotify remains the go-to platform for millions of users worldwide, offering an unparalleled listening experience