How to Block a Song On Spotify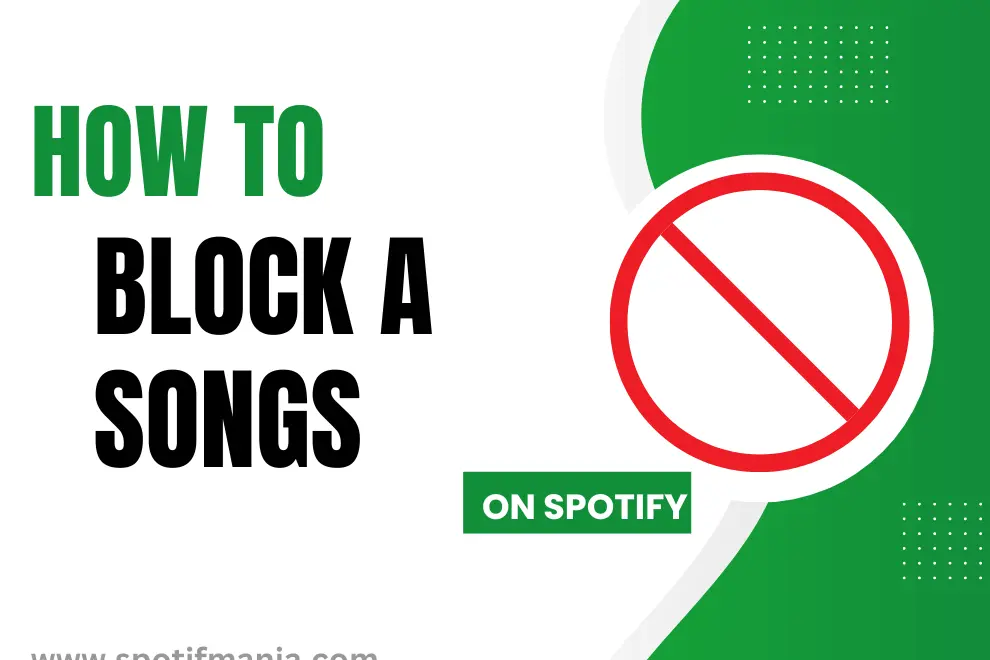 When using Spotify, you might come across songs that you don't like or want to avoid hearing again. Luckily, Spotify offers a way to block these unwanted songs and tailor your listening experience to your preferences. If you're tired of hearing a particular track or it doesn't fit with your playlist, follow these simple steps to block songs on Spotify. Say goodbye to those unwanted tunes and enjoy a customized music journey that suits your taste perfectly.
Buckle up, because we're about to embark on a detailed journey explaining how to block songs on Spotify, helping you curate your musical world just the way you like it.
Importance of Block a song on Spotify:
Being a passionate music lover, I've always wanted to curate my listening experience according to my own preferences. Spotify has been my favorite streaming platform for years, offering a vast collection of songs across different genres. However, there have been instances where certain songs or artists disrupted the flow of my carefully crafted playlists, causing frustration. I craved more control over what I listened to.
I discovered that Spotify provides a solution to this problem by allowing users to block specific songs or artists. This feature has been a game-changer for me, enabling me to tailor my playlists to perfectly match my musical tastes. No longer do I have to endure songs that don't resonate with me, making my music exploration and listening sessions much more enjoyable.
How To Hide song on Spotify?
As an active member of the Spotify community, I became aware of a common issue that many users face: the challenge of blocking and hiding of specific songs on the platform. Understanding the frustration this can cause, I took it upon myself to explore possible solutions. Through my own experiences and interactions with fellow users, I discovered effective techniques for blocking songs on Spotify app.
How to Block a songs on Spotify app:
When it comes to hiding songs on Spotify, the mobile app provides a convenient solution. I found that it only takes a few simple steps to block a song that I no longer wish to hear.
Step 1: Start Playing the Song:
Begin by playing the individual song or the song within a playlist that you wish to block.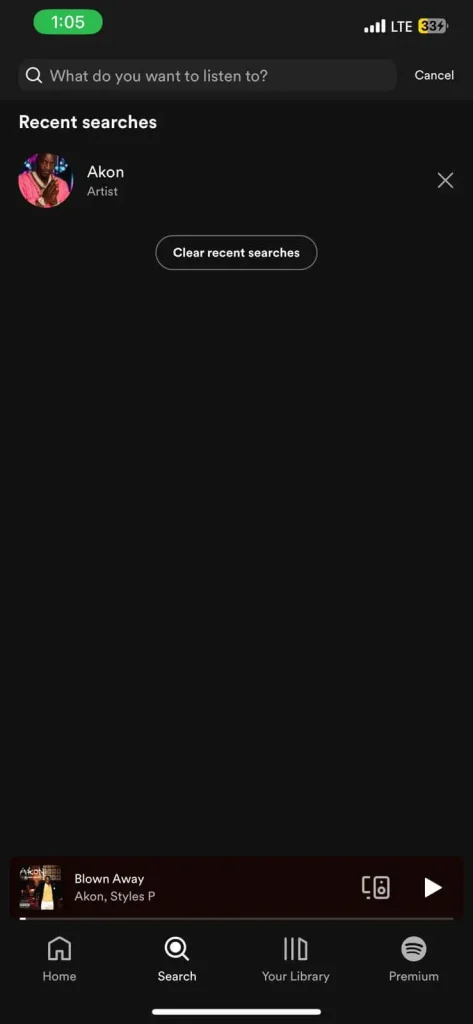 Step 2: Expand the Song to Full Screen:
Once the song starts playing, expand it to the full screen view by selecting the option at the bottom bar of your Spotify interface.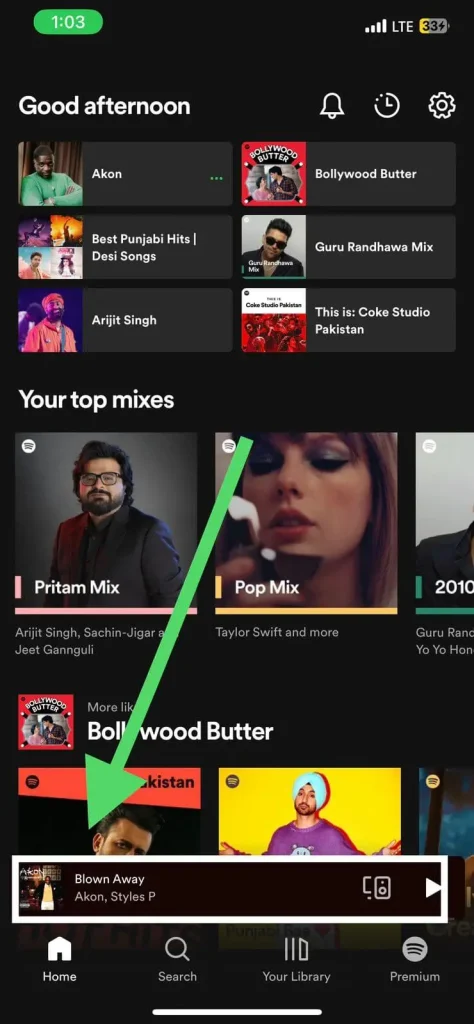 Step 3: Access the Menu:
To access additional options for the song, click on the three-dot symbol (…) located at the top right corner of the screen.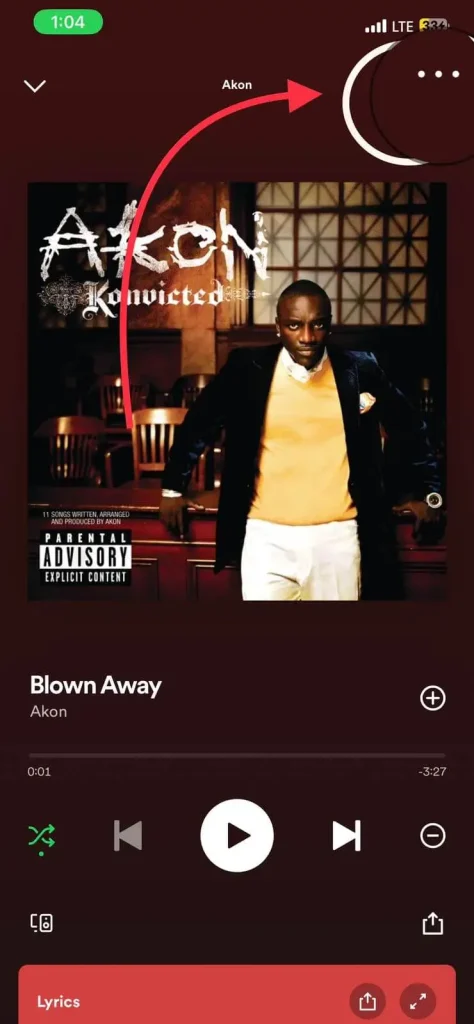 Step 4: Choose "Hide":
In the menu that appears, among the various options available, locate and select the "Hide" option represented by a negative sign (-).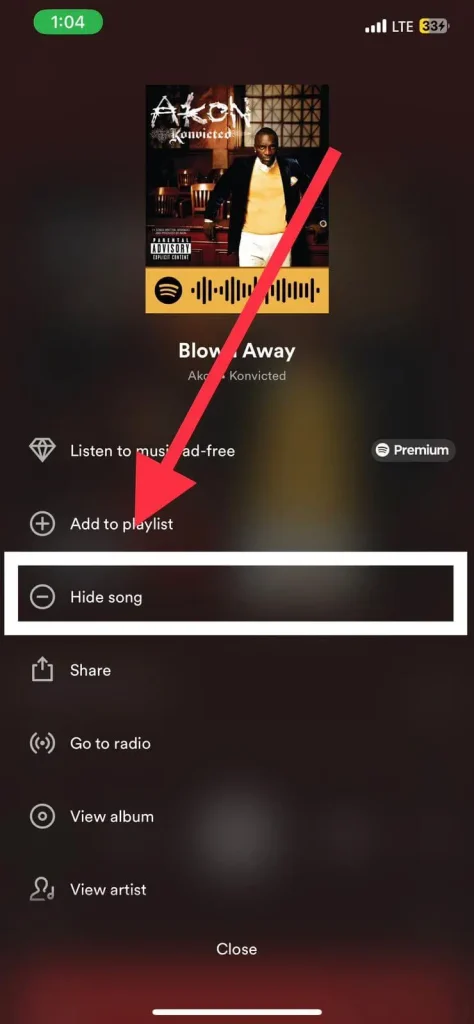 By following these steps, you can effectively hide the song from playing in your future Spotify sessions. Enjoy a customized music experience that aligns with your preferences!
While the option to block songs is not fully available on the Spotify desktop app, you can hide songs only on certain playlists such as Discover Weekly and Release Radar
How to Block Songs on Spotify Desktop:
The Spotify desktop app provides a limited option to hide songs, specifically within the "Discover Weekly" playlist. To hide a song, follow the steps below:
Launch Spotify on your computer.
Navigate to the "Discover Weekly" playlist.
Locate the song you want to hide.
Click on the minus sign ("-") next to the song.
Select the option "I don't like this song."
After hiding the song, it will no longer appear in your "Discover Weekly" playlist. However, you can still view it manually if needed. Spotify will respect your preference and won't play the hidden song unless you choose to unhide it.
If you happen to like a hidden song, it will automatically be unhidden. This ensures that your preferences are considered while maintaining flexibility in your music selections
Better your Music Experience:
To ensure that Spotify's algorithms better understand your musical preferences, it's essential to actively engage with the songs and artists you enjoy. By liking and following your favorite artists, Spotify can tailor your recommendations more accurately, resulting in a more satisfying music experience.
Spotify values user feedback and constantly strives to improve its platform. If you encounter any issues or have suggestions regarding the blocking feature, you can voice your opinions on the Spotify Community forums. Additionally, you can show support for ideas that propose enhancements to the blocking functionality by upvoting them on the forums.
FAQs:
Conclusion
Spotify is committed to providing a personalized music experience for its users. While blocking specific songs or artists is currently more accessible on the mobile app, Spotify is working on bringing this feature to the desktop app as well. By utilizing the available blocking options and engaging with your favorite artists, you can enhance your Spotify experience and ensure that your playlists and recommendations align with your musical preferences. Your feedback is valuable in shaping future developments on Spotify, so share your voice and help create a more tailored music experience for all users.